Find the Right Glasses to Suit Your Face
BY: Ann Nugent |
28 Jan 2015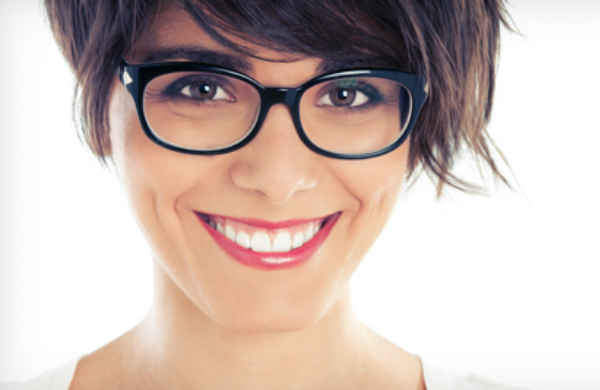 Cold winter days mean roaring fires, back-to-back box sets and a never-ending supplying of hot chocolate. But, although staying warm and dry might be the name of the game as the temperature drops, Britain's leading eye expert warns the winter months can wreak havoc with our eyes.
Winter Leads to Eye Problems
"Despite what you might think, eye problems often occur more in January than in June," explains world-renowned refractive surgeon Dr Steve Schallhorn, Chief Medical Director at Optical Express. "Whilst we associate 'wet' with winter, the colder air actually makes winter drier than summer and that can cause eye discomfort and other problems."
And while you can slather on a layer or five of moisturiser to help your poor red cheeks and nose, what are you going to do about your sore, dry and irritated eyes? Schallhorn suggests natural tear eyedrops, using a humidifier at home and even drinking-up (water, not wine sadly as alcohol actually causes dehydration which affects our eyes as much as the rest of our body).
He's got a point though, and while post festive-excess thoughts turn to all things 'new year, new you' why not pop a trip to your local optician on your healthy regime list.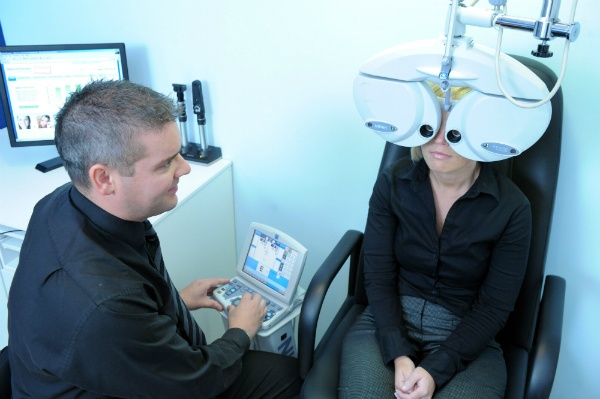 Get an Eye Health Check
Even if you're super confident of your super-carrot-munching-night-vision-skills, it's worth having your eyes tested at least once every two years as the process can also help identify other health issues including diabetes and high blood pressure. A standard eye test takes around twenty to thirty minutes - and in Scotland they're free on the NHS.
Most tests start with a brief chat with your optometrist during which they'll ask about your general eyesight and health, before going on to the actual examination of your eyes both inside and out *klaxon alert* - don't panic, this is all done with a range of special machines - think lights and mirrors, and finally your vision will be measured both with and without glasses to check for any problems.
And then the fun part - picking your perfect pair of glasses, well, who hasn't heard of specs appeal? Whether you fancy something designer-chic and simple, horn-rimmed or even with a little Swarovski sparkle, there's a perfect frame to suit everyone. Optical Express suggest starting with the five main face shapes on your specs-quest: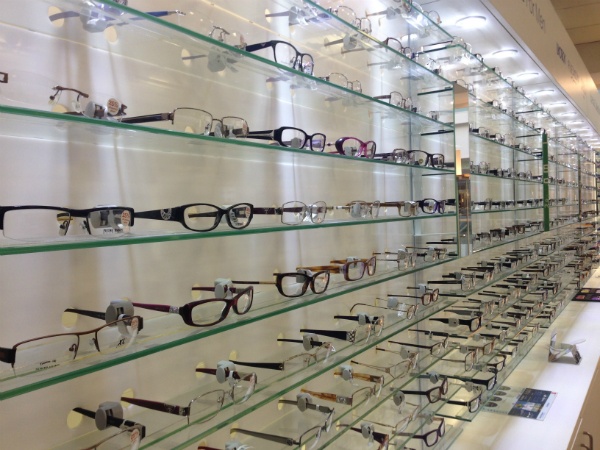 Square Face
Characterised by a strong jaw line and broad forehead, e.g. Demi Moore and Keira Knightley


Frames: Look for slightly curved frames that sit high on the face to minimise the jaw line. Frames slightly wider than the face will help minimise the angular appearance of the face.
Round Face
The width and length of the face are in the same proportions, e.g. Drew Barrymore and Cameron Diaz


Frames: Straight or angular lines, rectangular shapes, and dark colours such as black or tortoise will help minimise fullness and create angles. Avoid square or round shapes.
Oval Face
Considered to be the ideal shape because of its balanced proportions, e.g. Jessica Alba and Julia Roberts


Frames: Frames that are as wide as the broadest part of the face keep the natural balance
Oblong Face
Longer than it is wide and characterised by a long, straight cheek line and sometimes a longer nose, e.g. Sarah Jessica Parker and Gwyneth Paltrow


Frames: Frames should cover as much of the centre of the face as possible to minimise length, so look for frames that are deeper than they are wide. Designs on the temple of the frames also shorten the appearance of the face shape.
Heart-Shaped Face
Wide in the eye and cheekbones, and narrowing in the chin, e.g. Reese Witherspoon and Jennifer Love Hewitt.


Frames: Look for thin or rimless frames with vertical elements. Square bottoms also help to balance out the face shape.
A good rule of thumb to remember is that generally juxtapositions work best - the more angular your features, the rounder your glasses should be (and vice versa), and make sure they're centred on your face - the no-eyebrow look is generally not a good one. Colour can also really give your eyes a lift - blue and green irises match well with tortoise-shell and purple frames, while darker irises can really be enhanced with brightly coloured frames. New frame trends for 2015 include soft tones (nudes and light pinks), retro styling and even wooden glasses.
It's time to change the old saying - now boys most definitely do make passes at girls who wear glasses.
Related Reads
Alternative Wedding Venues in Glasgow
Blythswood Square Spa - An Experience Like No Other
Interview with Glasgow Fashion Label Naromode
____
Find a deal for glasses in Glasgow.
BY: Ann Nugent
Ann Nugent is a 30-something girl in the city of Glasgow. A freelance style writer and culture insider, Ann established her blog in 2010 and regularly contributes reviews and social commentary across Scottish national and local media titles.