Five of London's Best Dim Sum Restaurants
BY: Edward Smith |
5 Aug 2014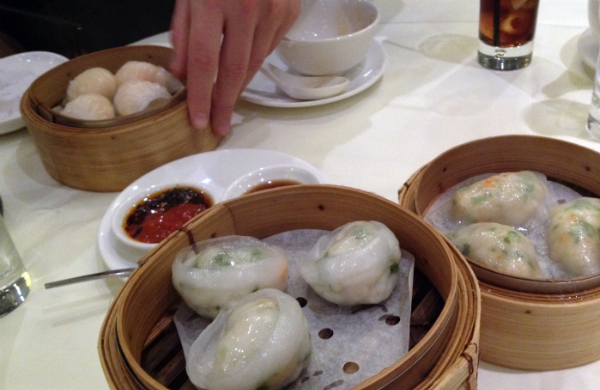 There isn't a single 'best' dim sum restaurant in central London; the better places tend to be particularly good for certain things, and good enough for everything else. If you were being soooo specific that you wanted the very best scallop cheung fun (rice noodle roll), har gow (prawn dumpling) or cha siu bao (steamed pork bun), you could shop around. But the differences can be marginal. And I personally think life's a little too short for that level of anality. So, the following restaurants are a selection of the inventive, expensive, affordable and fun. My main requisite is that they should be reliable, and also that they do an excellent xiao long bao (dumplings full of awesomeness). * Remember dim sum is a lunch time thing. Think 11:00 – 16:00. I like it as a weekend hangover option.
Hutong at the Shard
Hutong at the Shard – come here for superb views, attentive service, and high quality, creative dim sum. It's a bit more expensive than an everyday option – but you can still eat from the lunchtime dim sum menu for around £30 a head with excellent tea. Crunchy roll with prawn, century egg and ginger and lamb pot stickers were good last time I went. Level 33 The Shard, 31 St Thomas St, SE1 9RY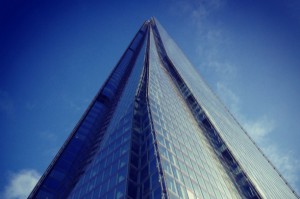 A Wong
A Wong – the acceptable face of new wave experimental dim sum. The chef recently took over his family restaurant in Victoria and has been getting rave reviews from all corners, in part down to his inventive dim sum that really delivers. 70 Wilton Rd, Victoria, SW1V 1DE
Royal China
Royal China – there are a number of Royal China restaurants around: Queensway, Baker Street, Canary Wharf to name just a few. These are traditional, busy, large table, convivial places with reliable and sometimes super dim sum. The waiters are moody but the food comes thick and fast. Chilli chicken dumplings on the 'specials' menu are particularly good. Various locations. I like 13 Queensway, W2 4QJ & 24-26 Baker Street, W1U 7AB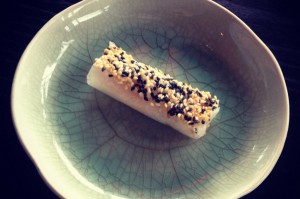 Phoenix Place
Phoenix Palace – as with the Royal China sites, come here for a traditional dim sum session. It's a hangout for politicians, dignitaries and notables (check the picture wall), but it's not glam (like, say, Hakkasan, which is £££). It's not all old school, plain vanilla stuff though: the wasabi pork dumplings are visually striking and will blow any hangover cobwebs away. 5 Glentworth St, London NW1 5PG
Leong's Legend
This is in here as a Chinatown option. Others in that district are pretty good too (Dumpling Legend, Joy King Lau and Jen Café) but Leong's gets many, many bonus points for its xiao long bao (yep, them again), which are a little rustic, but always full of viscous, wholesome stock and tasty pork, and you get loads of them for not much dollar. I rate their sea bass cheung fun – done well and not something you find in too many places. 4 Macclesfield St, Chinatown W1D
Related Reads
London's Best Ramen & Udon - Get Your Noodle Around This
Where To Find The Best Thai Food in London
Five of the Best Sushi Restaurants in London
____
Hungry? Check out our deals for Dim Sum in London.
BY: Edward Smith
Click here to see more articles by Ed...Ed Smith used to be a lawyer but retrained as a chef and now cooks and writes for a living. Based in London, Ed writes for various publications, including his blog, Rocket and Squash, and was shortlisted in the 'Best Online Food Writer' category of the 2013 Fortnum and Mason food awards. Ed eats too much. Click here to see more articles by Ed...