Food Trends - Ed Smith Wants Some New Ones, Please
BY: Edward Smith |
22 Sep 2014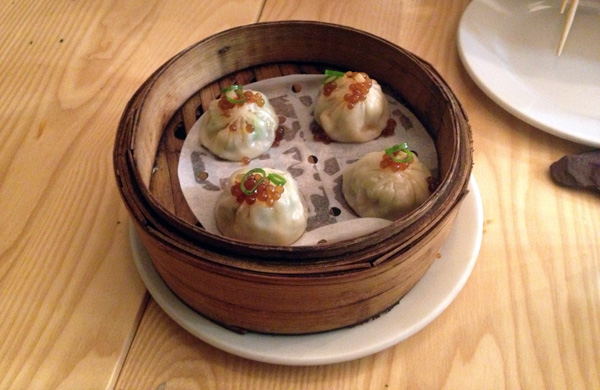 Here are the Facts*
1. In recent weeks, two new ramen brands have added their weight to London's noodle soup scene. Another follows very soon. United Ramen, Kanada-Ya and Ippudo are the second wave to 2012's burst of specialist ramen restaurants (Tonkotsu, Bone Daddies, Shoryu to name just a few - read more about them in London's Best Ramen & Udon - Get Your Noodle Around This) and a bunch of other chains that jumped on the wagon (I'm looking at you, Yo!).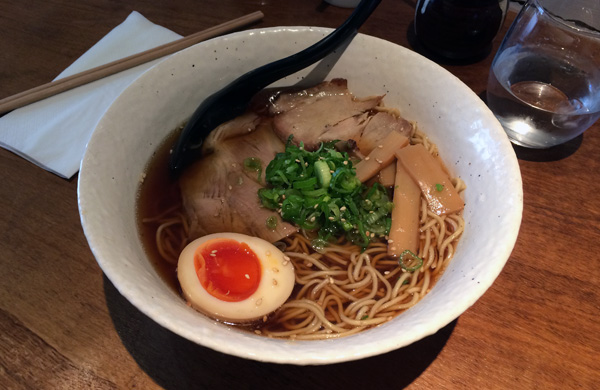 2. At least ten chicken heavy shops and trucks have opened over the last couple of years, all believing the Nandos, KFC and random skanky fried chicken pot is either big enough to share, or has the capacity to grow. (For the record, Chicken Shop, Le Coq, Clutch, Bird, Whyte and Brown, Chooks, ChickenLiquor, Clockjack Oven, Spit&Roast, Roost).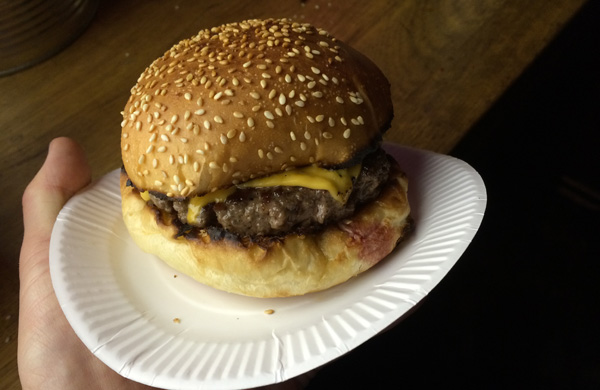 3. One hundred and thirty two million, three hundred and twenty two burger restaurants have opened in the capital since 2010. My word count doesn't stretch to naming them. Suffice to say a new one is born every fifty two minutes.
*well, approximations
What About Some New Food Trends?
These, folks, are trend restaurants. Many of the people opening these places are pioneers and innovators. Others see an opportunity and improve on early efforts. Some just copy.
In the grand scheme of things, I'm all for ramen, burgers and chicken. Sixty per cent of the places that have launched themselves at us are half decent. Between them, they've helped to create a dynamic, easily accessible dining scene in London, where people can eat out informally, on an impromptu basis (save when a new place opens and people camp overnight to ensure a seat), and without breaking the bank.
But wouldn't it be good if a few people bucked those trends and created new ones? Surely there are other casual cuisines that we need? What if the next three restaurants that we heard about weren't the second, third or twentieth sites of whichever burger chain is expanding this week?
With those thoughts in mind, these are the trends that I would like to see explode across London in a riot of PR and Twitter hyperbole and maybe just a smidgen of substance too.
Dumplings
Not suet ones in northern soups. I mean steamed Asian dumplings. Somewhere sleek, modern, quick, informal and friendly to get a few baskets of quality dumplings.
Yeah, I know that there's ping pong and a plethora of older Cantonese restaurants. But, as I said, I'm looking for sleek, modern, quick, informal and friendly…
Specifically, I'm thinking of the originally Taiwanese but now global Din Tai Fung brand. But also, how about a place that serves five types of incredible Xiao Long Bao and nothing else? Oh, and I want Bao London to hurry up and get some bricks and mortar … making sure that place includes plenty of dumpling steamers.
Modern Turkish
Yep, you read me right. Modern Turkish. Kebabs fit for London in the early to middling twenty first century.
Not the grim cylinders of MDF 'lamb', bright neon lights and too much "chilli sauce, garlic sauce, boss?". Turkish cuisine has way more to it than is displayed by the places that attract drunks like moths to a flame. Instead, bring us pide, quality adana, kofta and lahmacun, and stick an awesome burnt onion salad on the side.
Alan Yau (of Wagamama, Busaba Eathai, Hakkasan etc etc) is threatening to do it, though there never seems to be much action behind the boards of Babaji Pide on Shaftesbury Avenue. Dom's Place in Clapton's got the right idea. We need more, please.
Offal Shop
Sod chicken. I just want a canny restaurant brand that specialises in offal. Is that too much to ask?!
Imagine plates of duck hearts, crisp sweetbreads, charred liver, brawn and deep fried brain just flying out from the pass. Picture queues out the door and round the corner, millions of tweets and thousands of blog posts dripping with enthusiastic OMFGs. The inevitability of copycat places opening every other week, and the sigh, shrug of shoulders and raised eyebrows of more experienced diners who mutter under their breath "calm down kids, it's just a bowl of tripe".
Unlikely, I know.
Related Reads
London Canals - Best Canal-Side Food and Coffee
Top 5 Picks For London's Weekend Brunches
____
Find a deal for restaurants in London.
BY: Edward Smith
Click here to see more articles by Ed...Ed Smith used to be a lawyer but retrained as a chef and now cooks and writes for a living. Based in London, Ed writes for various publications, including his blog, Rocket and Squash, and was shortlisted in the 'Best Online Food Writer' category of the 2013 Fortnum and Mason food awards. Ed eats too much. Click here to see more articles by Ed...