Four London Burger Chains That Will Blow Your Socks Off
BY: Nick Andrews |
18 Apr 2014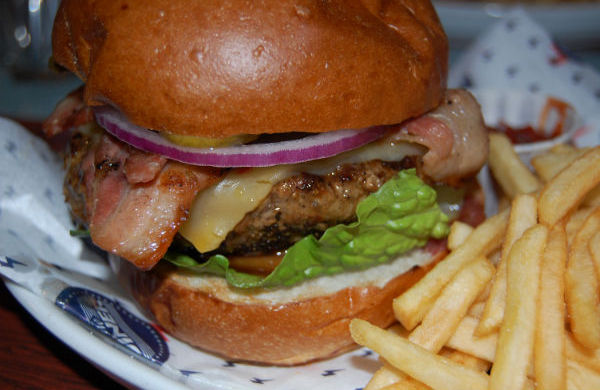 A few years ago, if you asked me to recommend a good burger in London I'd have been hard pressed to give you more than a handful of places. Nowadays you're spoilt for choice, with a host of great street food carts and seemingly every gastropub landlord and his dog offering a half-decent burger. Well, the great news is, there are also a number of burger chains that are serving some excellent burgers, and this means you can get your fix all over the capital.
The Diner
With seven locations scattered across the capital, The Diner is a proper American home-from-home. It serves all manner of comfort food, from waffles and pancakes, to burgers and shakes. The main burger here is a solid option, but the burger that's really going to knock your socks off is The Diablo: a combination of jalapeno sauce, pepperjack cheese and streaky bacon on top of an 8oz USDA beef patty, wrapped in a demi-brioche bun. The Diablo burger started out life as a special in The Diner, but it was so popular they added it to their menu full time.
Byron
The Byron chain, founded by long time burger fan Tom Byng, has seen exponential growth over the last couple of years, exploding from eight restaurants in 2011 to more than 31 in London within just two years. And it's no surprise they're growing at that rate, as they churn out some of the most consistently good burgers in the capital today. At the centre of each burger sits a 6oz Scottish beef patty. This comes cooked perfectly pink on the inside (unless you want to ruin it by having it well done) and can be accessorised with a range of cheeses (blue, cheddar, American, or Emmenthal), dry cure bacon, or green chilli. My recommendation is to go for the double American cheeseburger, but if you're in for lunch, don't expect to get much done for the rest of the afternoon!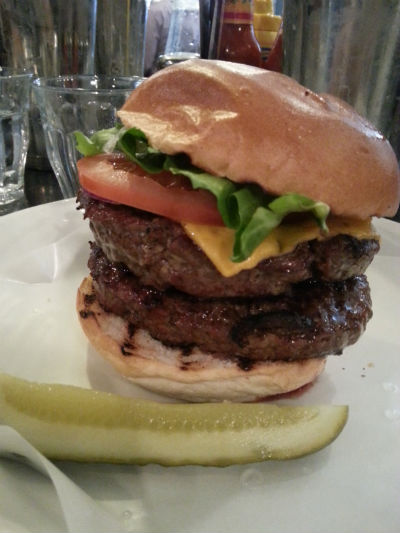 MEATLiquor/Market/Mission
This independent chain tops the charts for hype and cult status, and has slowly been expanding across the capital since November 2011. Starting as a mobile burger van, independent restaurant chain MEAT…(insert pun here) serves a range of American food. The burger that's going make you shout is the Dead Hippie, a fantastic combination of two mustard-fried beef patties, American cheese, thick crinkle-cut gherkins, and the softest semi-sweet glazed bun available in London. You'll find it very hard to stop at just one.
Honest Burgers
Honest burgers goes from strength to strength from humble beginnings when the first restaurant opened in Brixton Market. As an independent, burger focused chain, it is almost guaranteed to impress you. The menu is simple – there are only four items – but each burger has been beautifully created and constructed to deliver a rather pleasurable experience. Make sure you take your time over the rosemary salted chips too.
What do you think? Do these burgers blow your socks off? Let us know! @Groupon_UK #london #grouponguide
____
Check out our deals for London Restaurants
BY: Nick Andrews
Nick is Hamburger Me and he likes burgers. Actually, it goes a bit deeper than that. Nick is, in fact, London's pre-eminent burger blogger, and the author of www.hamburger-me.com where, since 2010, he's been posting about and reviewing London's best burgers. He's a keen collector of burger memorabilia (check out his burger phone!) and he even has his own line in burger cufflinks...