French Manicure - a DIY Guide
BY: Laura Pearson Smith |
1 Sep 2014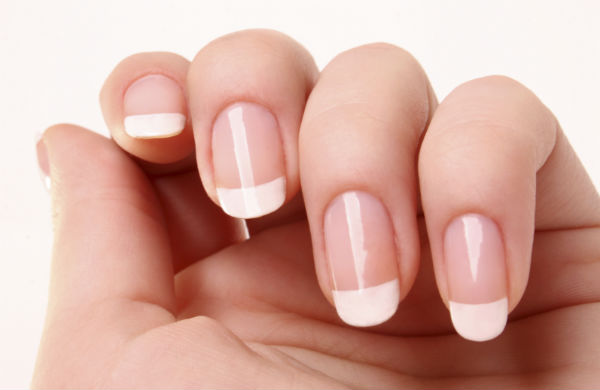 A French Manicure is an iconic nail look. It makes nails appear clean, groomed and attractive. This style of manicure is believed to have been created in Paris for style-conscious women in the 1930s. It's an ideal look for those who change their outfits constantly, or who may have nail polish restrictions at work, as the French Manicure goes with everything and makes your hands appear clean and well looked after.
It's one of the most requested looks in nail salons but it's also an easy effect to achieve at home. I do this often, and I'm going to take you through a step-by-step guide on how to do a French Manicure at home.
1. Clean, File and Buff
First it is important to make sure you are working on a flawless base. Ensure all existing nail varnish is removed from your nails with remover, that you have filed your nails into your desired shape and length, and that you have buffed away any ridges on your nails' surface with a four-way buffer file.
2. Push Back Your Cuticles
The next step to prepare your nails is to tackle your cuticles- use a solution such as Sally Hansen's cuticle remover to break them down, before pushing them back with a cuticle pusher. Finally, give your hands a good wash and dry and you are ready to begin.
3. Apply a Base Coat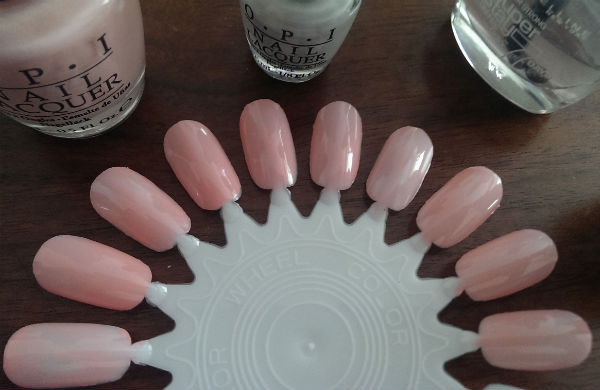 The next step is to apply a base coat of your choice. I use a strengthening base coat as my nails can be weak and break easily, although a base coat which helps your nails grow faster, or just makes your polish last longer, may be more suitable for you. Once this has completely dried, you can progress to the next stage.
4. Add Some Colour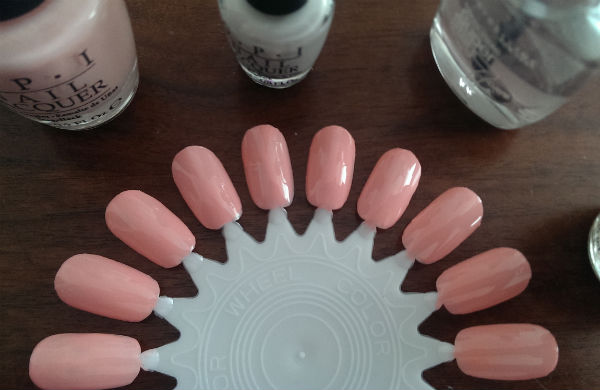 For a French Manicure look, you need a very light baby pink or cream varnish (almost skin-like in colour), plus a strong and bright white. I love O.P.I's nail varnishes for French Manicures. Start by applying two coats of the light pink or cream, ensuring the first has thoroughly dried before you begin the second.
5. Get Tip-Top Nails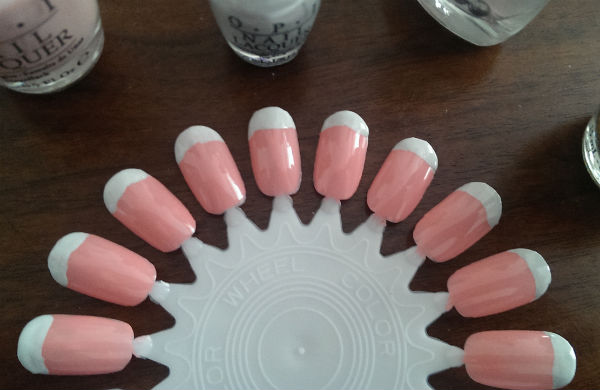 The next stage is to apply the white tips to your nails. The smaller the brush you can get, the better, as you can be more accurate. For this reason, I love using a miniature white varnish. It is important that you make the tips all the same width, and have straight edges. If you have a good quality opaque white, you should only need one coat for the tips. Try to stay still for at least 30 minutes to make sure the tips stay flawless and clean.
6. Seal with a Top Coat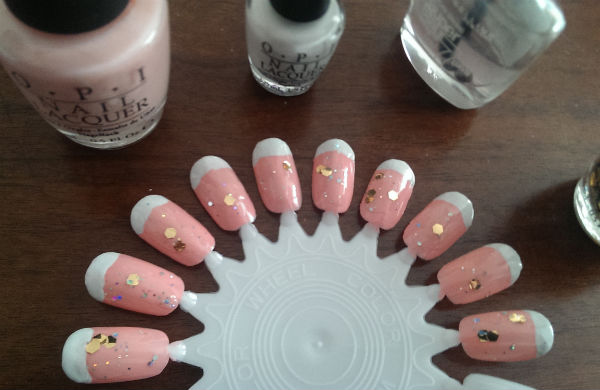 Finally, you need to seal in and protect the manicure with a glossy top coat. For a more professional finish that will also make you chip-free for longer, try a clear gel-effect top coat. This will add a good sheen, and extend the life of your manicure. Alternatively, you could use a clear glitter top coat for a French Manicure with a modern and sparkly twist.
This is such an easy look to achieve, and it looks great. Practice is everything, so if you don't get a flawless look first time, keep trying.
Got any tips on how to do a French Manicure? Let us know! @GrouponGuide_UK #grouponguide
Related Articles
Glasgow Loves Pearly Whites - How To Get White Teeth
Looking for a Free Makeover in Glasgow? Here's Our Guide!
____
If you'd rather get your nails done by a pro, check out our selection of nail salon deals in Glasgow.
BY: Laura Pearson Smith
Laura Pearson-Smith is from Glasgow's Southside. She is a lover of luxury, yummy food and all things pretty. She founded, and is editor of luxury travel online magazine Stylecation, and blogs at her own lifestyle blog A Life With Frills. She has written countless fashion, beauty and travel articles for various publications including The Huffington Post. If you want to know the best Chinese restaurant in Glasgow, where to get a vintage Chanel handbag or the city's best facial, she's your girl.