Fusion Burgers in London
BY: Nick Andrews |
4 Aug 2015
Fusion food is defined by the combination of cuisines from different countries or cultures into a single dish, and London is packed to the seams with some of the best fusion restaurants in the world.
Luckily for you, burger fans, London is also home to some of the best fusion burgers, too!
The Kimchi Burger from Hawksmoor
I've written a lot about the Hawksmoor steak and burgers before, but I'm going to say some more here, as not only do their recipes strike right at the heart of the carnivore in all of us, but when it comes to combining flavours to produce dishes that are greater than the sum of their parts, they're black belt, second dan masters.
A case in point is their Kimchi burger. Kimchi, for the uninitiated, is a Korean dish of fermented, spicy cabbage pickle. It's one of a dazzling range of pickled vegetables used in Korean in cuisine, and it's one of my favourites.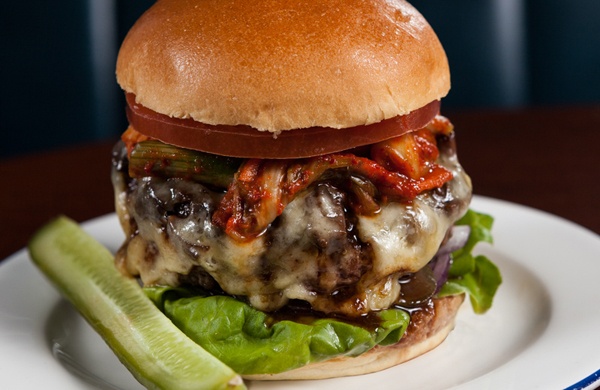 Hawksmoor have taken this ingredient and paired it with Ogleshield cheese and their house-recipe hamburger patty to deliver one of the more magical burgers I've enjoyed in London. The beef is beautifully complemented by the sharp, hot spice of the kimchi which quickly subsides to leave an earthy, savoury aftertaste and a satisfying mouthful of Umami.
The Hawksmoor Kimchi burger is available from the bar snacks menu at Hawksmoor Seven Dials on Langley Street near Covent Garden.
The K-Town Burger from Ben's Canteen
Ben's is your friendly neighbourhood cafe, located on St John's Hill in just up from Clapham Junction. It's a popular hangout for brunch at the weekend, but for me their focus on burgers is what keeps bringing me back.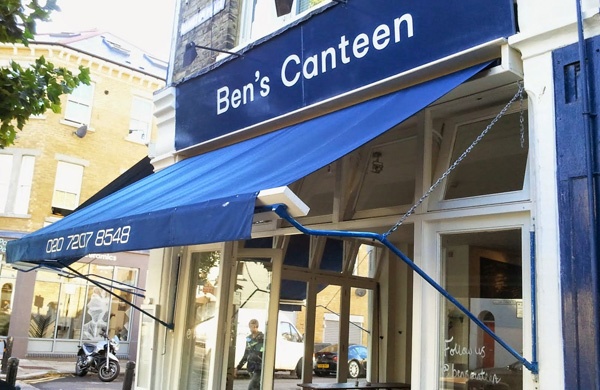 Most recently the chef added a Korean-inspired burger to the menu, named the K-Town, which takes a host of classic Korean ingredients and combines them into an umami-packed treat. The burger combines pickled ginger, house-pickled cucumber, kimchi, XYZ (a spicy bean paste which is used a a base to many Korean dishes and packs some serious heat as well as a good dose of that savoury umami flavour) all accessorising a 28-day aged beef patty with some diced mushroom mixed in, wrapped in a demi-brioche bun. There's so much going on with this burger that you wouldn't expect it to work...but it does and it's brilliant.
So here we have two of London's best fusion burgers bringing together a Korean staple, kimchi, with my staple, burgers.
More London Burger Articles
Lucky Chip Burger - A Complete Overview
The Best Burgers in London - Hamburger Me's Best Bits
Shake Shack London - Burger Review
____
Browse our burger deals in London today.
BY: Nick Andrews
Nick is Hamburger Me and he likes burgers. Actually, it goes a bit deeper than that. Nick is, in fact, London's pre-eminent burger blogger, and the author of www.hamburger-me.com where, since 2010, he's been posting about and reviewing London's best burgers. He's a keen collector of burger memorabilia (check out his burger phone!) and he even has his own line in burger cufflinks...