Get Romantic in Glasgow - Best Places for a Smooch
BY: Ann Nugent |
19 May 2015
A snog, a winch, a Glasgow Kiss – Glasgow's top five most amorous spots for a romantic encounter with your lover.
Blythswood Square
What could be more romantic than the luscious, luxury surroundings of Glasgow's most decadent five-star hotel, Blythswood Square. Cuddle up for a photograph with your other half in one of the famous red booths – all plush, padded red velvet and light in a tongue-in-cheek nod to the square's previous incarnation as a red light district, and you could win an overnight stay, spa day or sumptuous dining experience by tagging your photo on Facebook, Twitter, Instagram or Pinterest with the hashtag #blythswoodbooth. Get imaginative but not so much so that only a visit to the spa's ice fountain will cool you both down.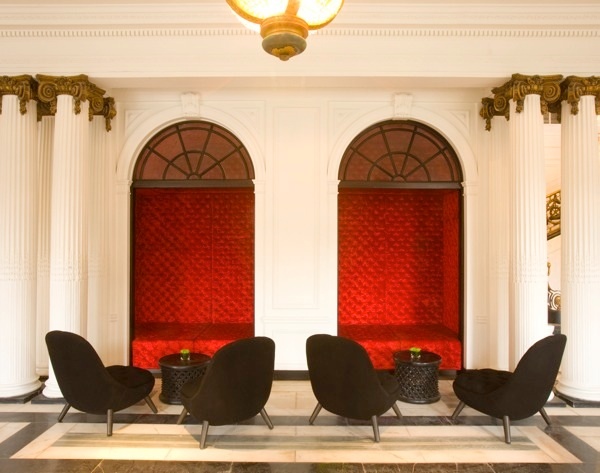 Blythswood Square, 11 Blythswood Square, GLASGOW
Grosvenor Cinema
Glasgow's only fully-licensed cinema offers luxurious, well-spaced leather seating and the opportunity to enjoy a wide range of latest releases, indie screenings, cult classics and live-streamed ballet and theatre – all with your own little side table to balance a bottle of something pink and fizzy with your date.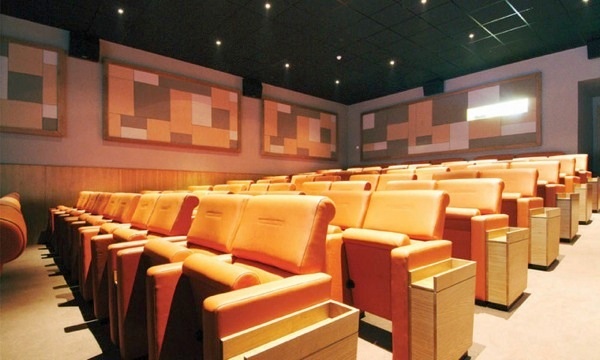 At a capacity of only 100 per screen, a trip to the silver screen at the Grosvenor already feels intimate but for a small additional fee couples can pay to get even closer by sharing a squishy two-seater sofa located in the back row.
Grosvenor Cinema, 24 Ashton Lane, Glasgow.
Queens Park Flagpole
The highest point in Glasgow and with a panoramic view that stretches out across the city of Glasgow, the Queens Park Flagpole offers a very special moment of stillness for you and your significant other. Wrap up warm in each other and share memories of those special places across the city that are meaningful to you both – from the west end to the very north of Glasgow and beyond – on a clear day you can even see the magnificent heights of Ben Lomond.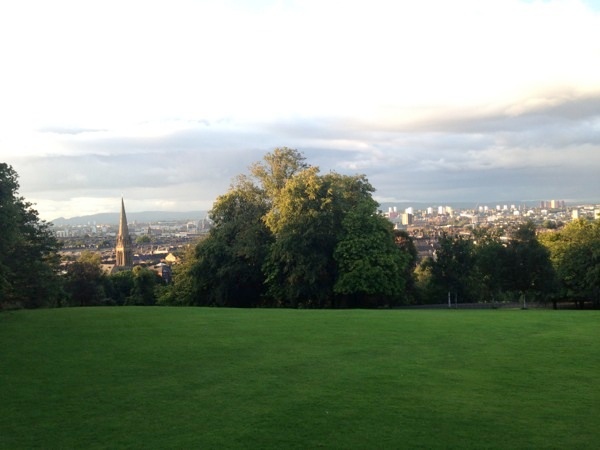 Be inspired by the beauty of your outdoor surroundings and follow the Langside Heritage Trail using the downloadable map here.
520 Langside Road, Glasgow, G42 8QR
Winchers Stance
Be inspired by artist John Clinch's romantic bronze statue, named after the local Scots word for kissing – 'winching'. Depicting two young lovers coming together after time and distance apart, recreate this picture-perfect moment with your partner – mini kilt and matching Tam O'Shanter hat optional! Perfect for long-distance lovers.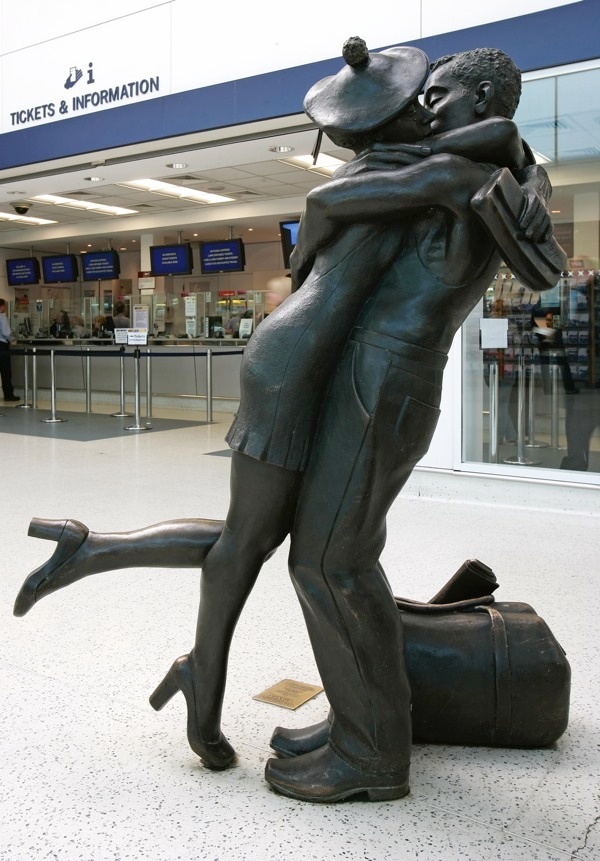 Buchanan Street Bus Station, Killermont Street, Glasgow
Royal Exchange Square
Enjoy an alfresco glass of Prosecco at any one of the chic little bars and restaurants in Glasgow's Royal Exchange Square, or simply cosy up on the stairs of Glasgow's Modern Art Gallery and watch as the night-time sky is transformed under a twinkling blanket of fairy lights hung across the entirety of this perfect chill-out precinct. You and your lover won't have just one star to wish upon – but thousands.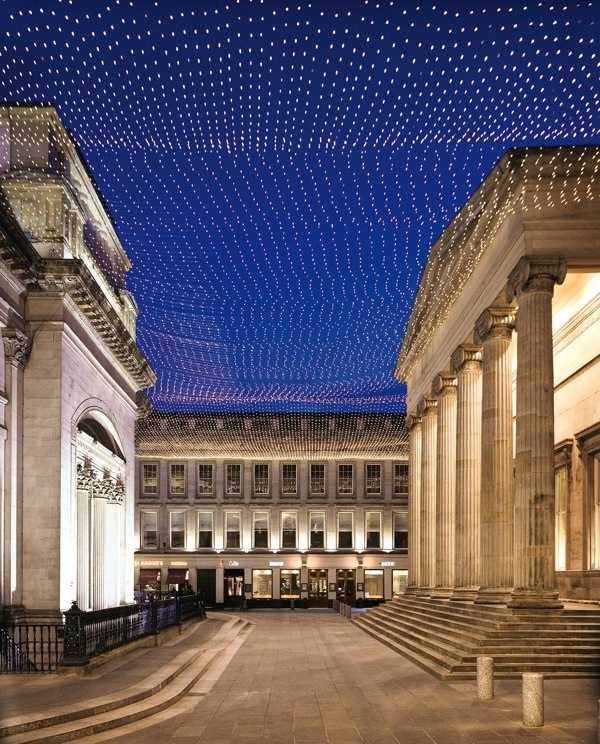 Top Tip - too cold to sit outdoors even with your winter layers? Drop by 29 Glasgow where you can both enjoy the stunning views of the city's sparkles from the decadent surroundings of this bar/restaurant and members' club, voted Scotland's most Stylish venue.
29 Glasgow, 23-29 Royal Exchange Square, Glasgow, G1 3AJ
Related Reads
Glasgow Cinema - The City's Starring Role on Screen
Where to See Live Music in Glasgow
____
Browse our deals for things to do in Glasgow.
BY: Ann Nugent
Ann Nugent is a 30-something girl in the city of Glasgow. A freelance style writer and culture insider, Ann established her blog in 2010 and regularly contributes reviews and social commentary across Scottish national and local media titles.