Glasgow Sights - 4 Restaurants with Great Views 
BY: Laura Pearson Smith |
5 Aug 2014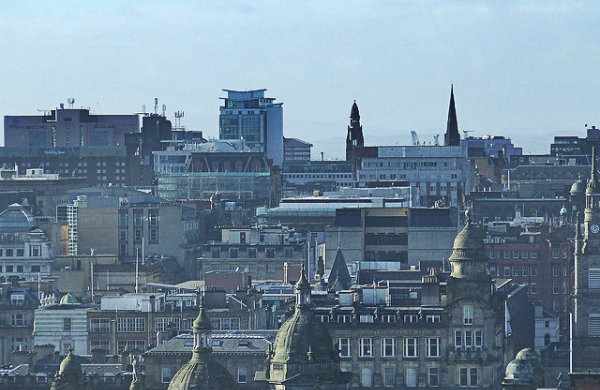 Now and again, when wondering what to see in Glasgow, it's good to take some time out and view the city from a distance and get a little perspective. There are some very good Glasgow sights to see in cafes and restaurants that allow commanding views of architecture and double up as perfect people-watching locations.
Windows Restaurant
Windows restaurant at the top of the Carlton George hotel in the city centre is the ideal place to assess the weather in Glasgow (note: it will probalby be raining!). The views from the floor to ceiling windows are stunning, and as the only Glasgow rooftop restaurant, it is the one place to see the city from above whilst enjoying excellent food. The menu of modern British fine-dining cuisine, with an emphasis on Scottish produce and flavours, is arty and interesting. The prices aren't cheap, but with the unique experience it offers, they are worth it.
Carlton George Hotel, 44 West George Street, Glasgow, G2 1DH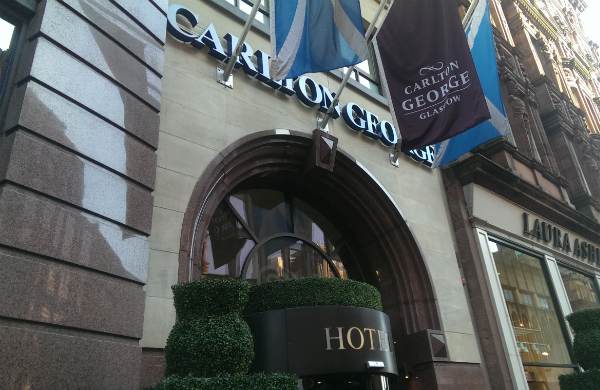 City Cafe
Over on the banks of Glasgow's famous River Clyde lies the Hilton Garden Inn. The restaurant here - City Café - offers beautiful views of the river from its riverside location (an area that Glasgow City Council have invested a lot of money in renovating). City Café is an AA Rosette restaurant and the very reasonably priced food it offers is all fresh and made to order. It's a great place for a light lunch or a full dinner - choices include everything from burgers and steaks to teriyaki stir fry. This is the perfect place to appreciate the vibrant riverside area.
Hilton Garden Inn, Finnieston Quay, Glasgow, G3 8HN
An Clachan Cafe
Kelvingrove Park is one of Glasgow's most beautiful parks and a contributing factor to the city's nickname of 'Dear Green Place'. In its midst sits An Clachan Café - a pretty eatery housed in a building that dates back to 1913, which focuses on fair-trade and organic ingredients. Its home-baking and herbal tea range is highly regarded, as are its excellent views of the park.
Kelvingrove Park, Glasgow, G3 7LH
Cafe Bom Bon
As a location for people-watching in Glasgow, you don't get much better than Café Bom Bon in Princes Square. Princes Square shopping mall is an architectural masterpiece - it's quiet, elegant and luxurious, and contains some of the best shops in Glasgow. Café Bom Bon looks over the central circular foyer - a much-loved meeting and resting place for shoppers. They offer a selection of light sandwiches and homemade cakes. You cannot visit Glasgow without trying their caramel shortbread.
(Read more about Prince's Square in Shopping Fit for a Prince (or Princess!))
Princes Square, 48 Buchanan St, Glasgow, G1 3JN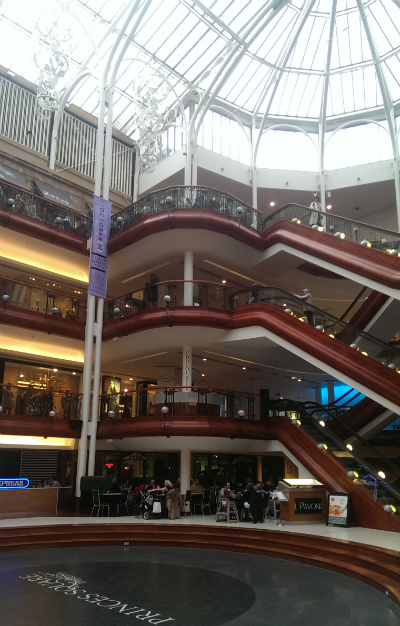 Cover Image Credit: Murray Barnes, Flickr
Join the conversation! Where do you get the best Glasgow sights? Do you agree with this list? @Groupon_UK #grouponguide #glasgow
Find a deal for restaurants in Glasgow.
BY: Laura Pearson Smith
Laura Pearson-Smith is from Glasgow's Southside. She is a lover of luxury, yummy food and all things pretty. She founded, and is editor of luxury travel online magazine Stylecation, and blogs at her own lifestyle blog A Life With Frills. She has written countless fashion, beauty and travel articles for various publications including The Huffington Post. If you want to know the best Chinese restaurant in Glasgow, where to get a vintage Chanel handbag or the city's best facial, she's your girl.