Glasgow Gets Dancing!
BY: Ann Nugent |
18 Apr 2014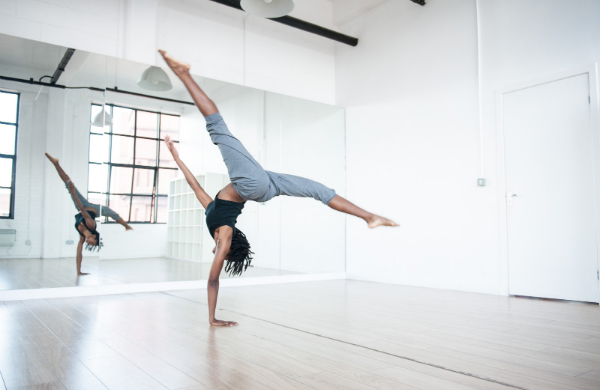 I spent my student years studying media, communications and dance routines on
Top of the Pops
using my VCR's slow-mo function and a limited knowledge of 8 step phrases.  The latter wasn't course-work (sadly) - I was in a Steps tribute band, called Stairs (yes, really) and dancing became a huge part of my student life. Bright yellow bra-tops and sparkly red devil horns are now part of my past, but dance still plays a huge part in my present. It seems I'm in good company as dance rates the second most popular cultural activity amongst Scottish adults after reading.* And heck in my home city of Glasgow it's a whole lot of fun. From burlesque to ballet Glasgow grooves better with a range of exciting and diverse dance classes and sessions across the city. Voted Scotland's most stylish venue and boasting a glorious £5.7million makeover that would have Liberace jumping for joy, Glasgow's Corinthian Club is one city centre venue that has added dance to its award-winning menu. Participants can learn how to put their best foot forward on the dance floor with a professional tutor and pick from a number of special 'Girly Dance Packages' that include everything from Glee to Grease as well as burlesque. Groups can even learn Beyonce's Single Ladies dance routine.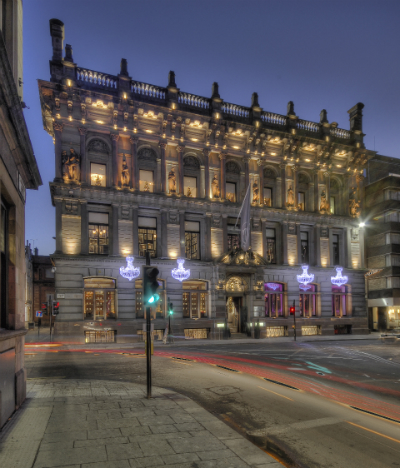 Those with ambitions to perfect the perfect pirouette should head east to Glasgow's historic Templeton factory.  Modelled on Venice's Doge's Palace, this impressive building has swapped its industrial interior for glorious New York loft style space and a range of classes that see everyone from ballerinas to Bboys traversing its doors. Fierce Heels – a dance class exclusively for participants in high heels works both core muscles, and *snaps* attitude. I like to think that every day at Dance HQ is a re-run of the 'I'm Gonna Live Forever' dance sequence from eighties super film Fame.
A slow mosey up the road and wannabe gunslingers can find themselves in hoedown heaven at Glasgow's Grand Ole Opry in Govan. The city's most rootingist tootingist country and western club offers lessons in line dancing where cowboy hats and Stetsons aren't compulsory but are certainly welcomed – make like your very own Steps tribute band, altogether now 5,6,7,8.
The Girly Dance Packages at The Corinthian Club cost from £30 per person to include a drink and canapés on arrival. Visit www.thecorthinthianclub.co.uk for more information.
For more information on Dance HQ classes visit
www.dancehq.co.uk
. Line dancing classes at the Grand Ole Opry cost £4 a session, email grandoleopry@live.co.uk for more information. *
Dance in Scotland, The Federation of Scottish Theatre, 2011
How do you get your groove on in  #Glasgow? Let us know! 
@Groupon_UK
#grouponguide
____ Check out our deals for
dance classes in Glasgow
.
BY: Ann Nugent
Ann Nugent is a 30-something girl in the city of Glasgow. A freelance style writer and culture insider, Ann established her blog in 2010 and regularly contributes reviews and social commentary across Scottish national and local media titles.