Glasgow Hearts Bling
BY: Ann Nugent |
18 Apr 2014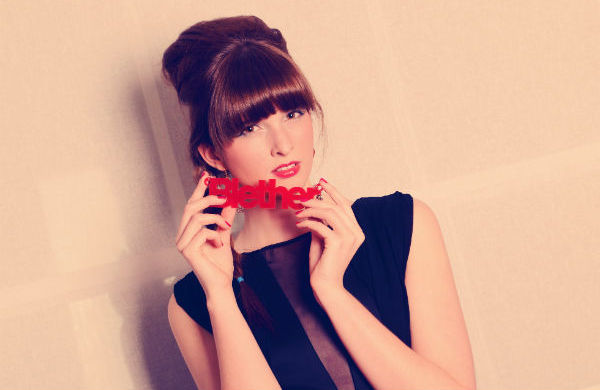 Bonnie Bling is a design label with a Scottish twang. Set up by friends Mhairi Mackenzie and Sarah Richardson in 2010, the accessories brand, now run solely by Mhairi - who splits her time between Glasgow and the Isle of Bute - does a unique range in Perspex patter.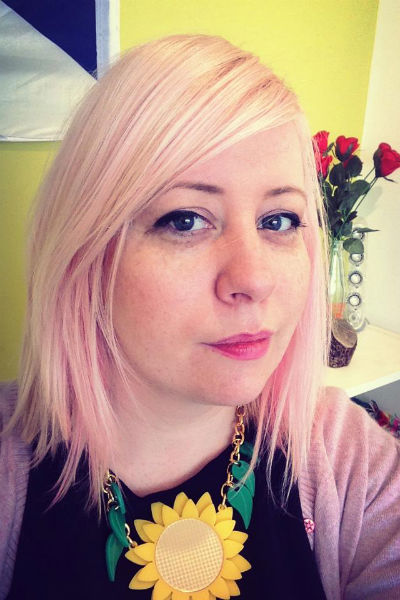 Scots slogans including 'Och Aye', 'Peely Wally', 'Blether' and 'Taps Aff' feature heavily – all brandished on bright, colour-pop, in-your-face, acrylic jewellery – and there's some other local nods too.
"I'm always inspired by what is going on around me, so there are definitely pieces that relate to Glasgow in our collections," explains Mhairi. "Our first was the 'Pure Fancy Brad Pitt' badge that was designed to celebrate the filming of the (Hollywood zombie blockbuster) World War Z Movie in the city - we also created a 'Bawbag' badge last year when the hurricane of the same name hit."
And more recently 'Conegate' – the tongue-in-cheek Twitter campaign against Glasgow's City Council attempt to curb the traffic-coning of the city's iconic Duke of Wellington statue, inspired Mhairi to create a range of perspex pieces featuring the infamous statue.
Bonnie Bling has come a long way in its three years, and the business – which started by testing graphic designs on plastic cut offs from a local supplier in Glasgow's Maryhill, has since been nominated for a prestigious Scottish Fashion Award, and can be regularly spotted on some of the country's trendiest young celebrities including Lana Del Rey, Little Mix, Olly Murs and Karen Gillan. MTV Presenter Laura Whitmore was spotted in the label's iconic glitter acrylic knuckleduster rings on the red carpet at London Fashion Week – and even Sir Elton John is a fan.
Last year Bonnie Bling ran a special crowd funding project that saw support come from across the globe. "The moment we hit target on our crowd funding project last year was really special," says Mhairi. "It was a coin toss moment for me, and when I saw over 100 people had contributed to our laser cutting machine, it gave me the final push to take the plunge and switch to working on Bonnie Bling full time."
Bonnie Bling have recently collaborated with Glasgow illustrator Neil Slorance on a range of cutesy colourful animal cartoon pieces – and a rather sweet little laser-cut ghost with a hand painted moustache, named coyly 'the ghost of Tom Sellick".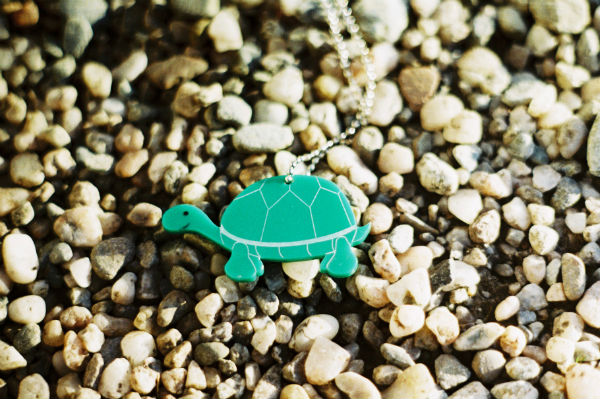 Other pop culture references get the Bonnie Bling treatment with collections that include 'Bonnie is a Vampire Slayer' and a range of special necklaces to celebrate the 50th anniversary of Dr Who - 'Don't Blink' based on David Tennant's Dr Who glasses, and an acrylic bow tie brandishing the slogan 'BOWTIES ARE COOL' in honour of Matt Smith.
Check out Bonnie Bling's special range of 'vroom vroom', 'beep beep' and 'choo choo' badges, necklaces and earrings sold in Glasgow's Riverside Museum of Transport; or pop in to Finnieston's The Shop of Interest in Glasgow's West Wnd at 1058 Argyle Street. View the full Bonnie Bling range at www.bonniebling.co.uk.
Are you a fan of Bonnie's Bling? @Groupon_UK #grouponguide #Glasgow
____
Check out all our deals for jewellery in Glasgow.
BY: Ann Nugent
Ann Nugent is a 30-something girl in the city of Glasgow. A freelance style writer and culture insider, Ann established her blog in 2010 and regularly contributes reviews and social commentary across Scottish national and local media titles.