Glasgow Rainy Day Family Fun
BY: Laura Pearson Smith |
6 May 2014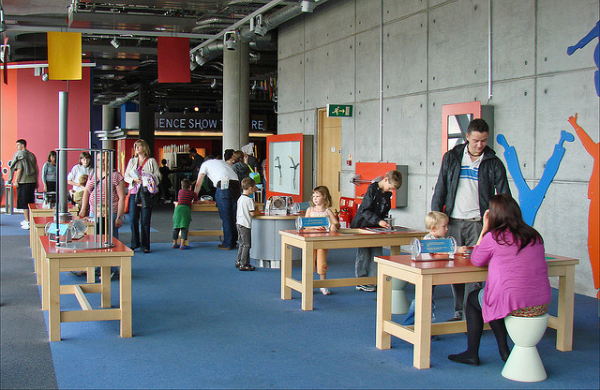 Planning an outdoor family day in Glasgow involves quite a bit of forward thinking - and a contingency plan. Our weather is unpredictable, so should your day be dampened with rain, I wanted to share with you my top places to take the whole family, that are fun, indoors and dry.
Something for Everyone
Intu Braehead, an indoor entertainment complex complete with mini-golf, ski slopes and a soft play centre is the perfect place for the entire family. You could easily spend a whole day here as there are several nice restaurants to choose from and even a cinema. All activities are charged for individually, so beware of that fact that your day could get costly depending on how much you do.
Younger children will love Gambado with its vast area of ball pools, slides and tunnels to explore, whilst the older ones (and the adults too) can head to Snow Factor for some snowboarding on the real snow slopes. There really is so much to entertain here.
Kings Inch Road, Glasgow, G51 4BN
Day at the Movies
If you feel like a quiet day watching a movie, Cineworld in the city centre is the place to go. It proudly displays its Guinness World Record certificate - for Tallest Cinema In The World - in the foyer. As well as screening every film currently on release, there is a cafe bar for affordable lunches, and a Ben & Jerrys ice-cream station on almost every floor. My advice would be to book before you go - even just an hour before - as the ticket queues can get lengthy. Booking in advance also allows you to just walk straight up to one of the automated collection machines with your payment card.
Renfrew Street, 7 Renfrew Street, Glasgow, G2 3AB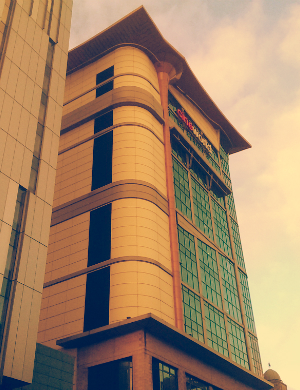 Toy Heaven
Another great place to spend an afternoon with children in Glasgow, is famous toy store Hamleys. Should you want to treat your kids to a present, this is the ideal place. It is such as amazing store that gifts really are unavoidable. They have demonstrations of flying toys and magic tricks throughout the day, and lots of hands-on games to try out. There are often one-off events such as costume character visits, so it is worth keeping an eye on their website for news of these.
Hamleys Glasgow, St Enoch Centre, 55 St Enoch Square, Glasgow, G1 4BW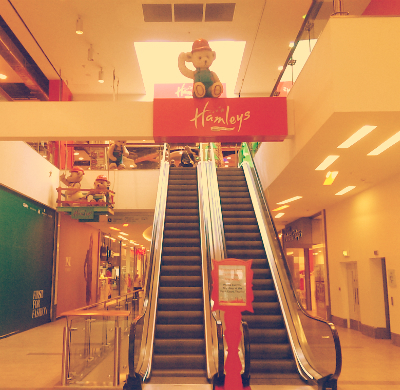 For Budding Scientists
Also indoors, and with enough to do for an entire day, is the Glasgow Science Centre. It is a lot more exciting than its name may suggest, and contains hundreds of cool experiments to take part in as well as a stunning planetarium. There is an excellent cafe with a good balance between healthy and not so healthy meal options, and a large museum shop full of gadgets and gizmos along with the obligatory pens and rulers. It's not cheap to get in, but you most definitely get your money's worth.
50 Pacific Quay, Glasgow, G51 1EA
Cover Image Credit, Glasgow Science Center, Jean-Pierre Dalbéra, flickr
What do you do with the family on a rainy day in #Glasgow? Let us know! @Groupon_UK #grouponguide
____
Check out our deals for things to do in Glasgow.