Glasgow Restaurants - NY American Grill
BY: Laura Pearson Smith |
1 Sep 2014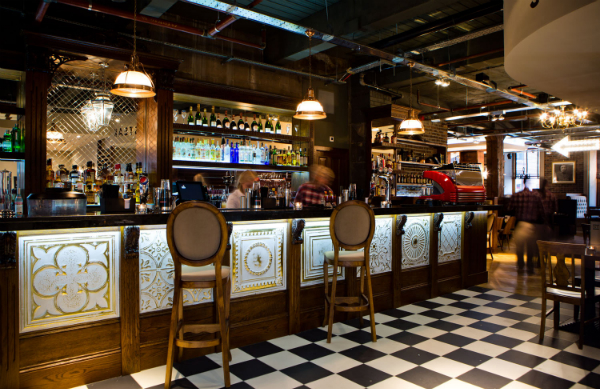 There are many Glasgow restaurants attempting to create an American dining experience - think Hard Rock Cafe, The Filling Station and T.G.I Fridays. While lots of their attempts may hit the spot with their customers, there is no doubt that these places are on the gimicky rather than the authentic side.
That was until NY American Grill descended on the city. This smart but relaxed New York style bistro dishes out a real taste of the US in spades, and is definitely one of the best restaurants in Glasgow. Avoid looking out of the window, and you really will forget where you are.
NY American Grill has its home in upmarket shopping and dining mall Princes Square Glasgow (read more about Prince's Square in Shopping Fit for a Prince (or Princess!)). The restaurant's small facade hides an enormous New York loft-style space behind, with trendy exposed pipe work and NY street sign murals. The atmosphere is both smart and very relaxed at the same time, and has a bustling New York vibe to it.
The team have worked hard to source real US ingredients and create authentic Amercian dishes with authentic cooking techniques. Unless you head to the airport and hop on a plane, no other Glasgow restaurants come closer in giving you this experience.
Cocktails play a huge part in what NY American Grill does. The drinks menu is one of the longest and most varied i've ever seen, and the cocktails are grouped by state. For a chic New York experience, try the Harvey Wallbanger (£6.95), which is orange juice and NY American Grill's unique twist of using USA's Square One basil infused vodka. For a laid-back sunny Miami experience, you need to try their I Love Lucy cocktail (£6.75) - Skyy passionfruit vodka with Bols yoghurt liqueur and fresh passionfruit.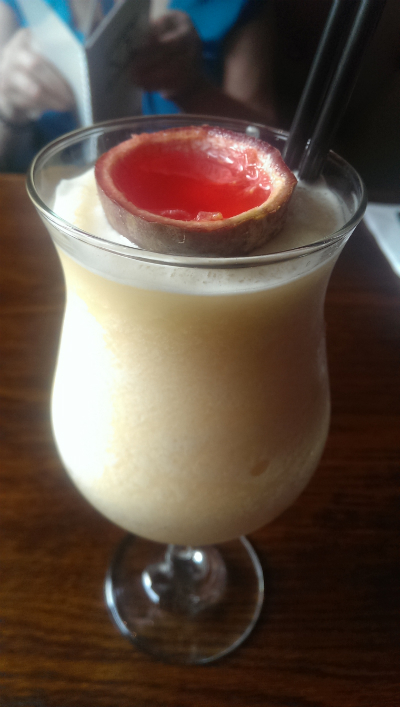 If cocktails aren't your thing, their huge selection of rare and unique US bourbons will make your eyes water.
This is definitely not a restaurant to go to on a diet as there are far too many things to tempt your fancy. Even if you order a salad, who would manage to not be drawn in to ordering a side dish of mac 'n' cheese (link to mac and cheese article) to go with it?
One of the selling points of NY American Grill is its Josper grill method of chargrilling its meats. This wonderful machine creates an authentic smokey flavour and look while still cooking your steaks to your specification. From chicken, to ribs and fillet steaks, this place is a meat-lovers paradise. They also have a great range of seafood dishes from clam chowder to scallops and calamari. There is no-one that couldn't find something to enjoy here.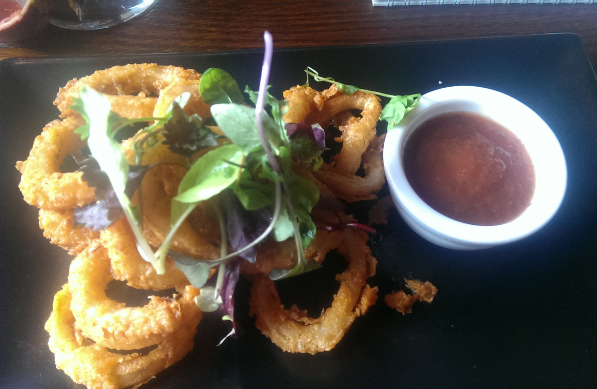 Whatever you choose to eat, make sure you save room for dessert. Amongst the delicious offerings of New York cheesecake and key lime pie, sits NY American Grill's crowning glory- the chocolate lava cake. It's a bit expensive for a dessert (£8.95) but is more than worth it when you put your spoon into the sponge and a molten chocolate river appears on your plate - it's heaven. Just don't think about the calories.
Header image courtesy of NY American Grill
Related Reads
Burger Meats Bun Meets Good Times
____
Find a deal for restaurants in Glasgow.
BY: Laura Pearson Smith
Laura Pearson-Smith is from Glasgow's Southside. She is a lover of luxury, yummy food and all things pretty. She founded, and is editor of luxury travel online magazine Stylecation, and blogs at her own lifestyle blog A Life With Frills. She has written countless fashion, beauty and travel articles for various publications including The Huffington Post. If you want to know the best Chinese restaurant in Glasgow, where to get a vintage Chanel handbag or the city's best facial, she's your girl.