Glasgow's Newest Irish Bar - Kitty O'Sheas
BY: Ann Nugent |
16 Mar 2015
There's a new Kat prowling on the Irish pub scene in Glasgow and this one has all sorts of feline charms.
Housed where once Pivo Pivo was situated, Kitty O'Shea's is at 15 Waterloo Street, just minutes from Central Station.
Quirky and traditionally Irish in its charm, Kitty's has a warm, cosy den-like feel, with low lights and mis-matching little booths. There's an abundance of wood – doors, shutters and more all reclaimed and salvaged from old tenement buildings, ships – and even a pig farm. Step in to Kitty's very own 'Confessional' booths for the ultimate in sinful fun "There has been no real confessions," laughs O'Shea's manager James Nugent, who was born and bred in Dublin. "Although we have had some smooching in there which is ironic, and 9 people managed to prop them selves in and amongst the confessional which has been recognised as a world record in the Kitty's book of world records," he adds.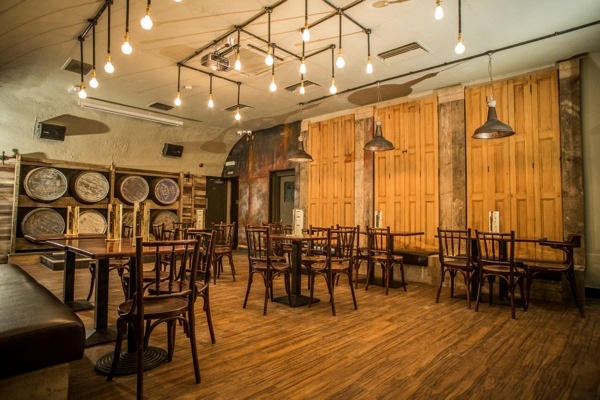 Sports Galore
But if confessing your sins is not your thing, fear not as Kitty's is well equipped with seven flat-screen TVS, which show a range of sports including rugby, football, and, of course – even hurling. Individual booths and snugs with TVs can be booked to show a particular game.
Irish Craft Beers
Kitty's is the first bar in the city to serve Chieftain IPA, craft ale from the Franciscan Wells Brewery in County Cork, along with other beers from the brewery including Shandon Stout and Rebel Red. The whisky bar features a range of both Scotch and Irish whiskies for the ultimate taste-off. And then there's the legendary Club Orange – Ireland's favourite fizzy pop with a fruity punch – "they go crazy for it over there," chuckles James.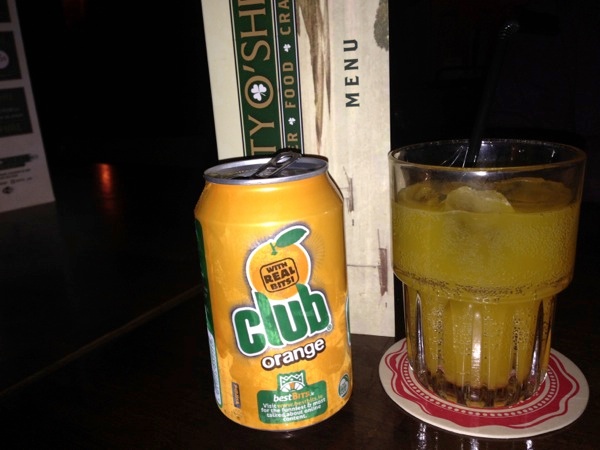 James is passionate about bringing genuine Irish hospitality to the venue. "We want people to feel like Kitty's is their local in the heart of the city centre.
A Traditional Irish Welcome
"The Irish community has really supported the pub as a good place to watch Celtic games, though the typical Kitty's customer varies massively. Over the weekend we feature Switched on Swing – a Glasgow based jazz band, formerly of the legendary Harry Margolis band, and at night we have a live music gig – usually around 4- 6 bands with a varying style of music. We don't typically host Irish music – but jazz, indie, rock and roll and acoustic – a really interesting twist."
Contemporary Pub Grub
Similarly, Head Chef, Martin Campbell has created an alternative menu of goooood food – there's not an Irish Stew, or Guinness Steak Pie to be seen. Instead he's prepared a mountain of mouthwatering options – the kind that properly line your stomach for a good night on the craic. Most mains – pure-patty burgers, fat sausage-y hot dogs and wood-fired pizzas come in at around a fiver – though chips are separate (and worth it – with toppings including parmesan and rosemary, mountains of cheese and pulled pork – or even made from that other spud – the sweet potato – the best, and crispiest in town.)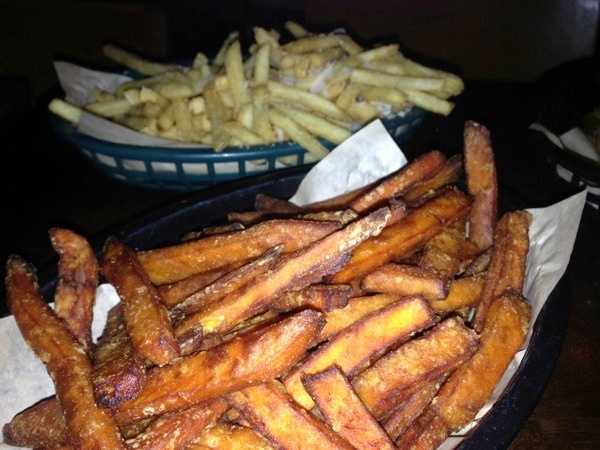 The attention to detail is astounding for the price – onions are sautéed in Irish stout and even the dips are home made (I could have happily hovered up buckets of the garlic aioli – though I stopped at two servings, reluctantly.) The winner-winner-chicken dinner was, rather surprisingly, Kitty's own chicken poppers – usually a poor mans fast-food choice that would have Jamie Oliver all a tither, these crispy, butter milk good-thangs were expertly crumbed, with chicken breast and just a little added kick. Ridiculously moreish and worth a visit to Kitty's for alone.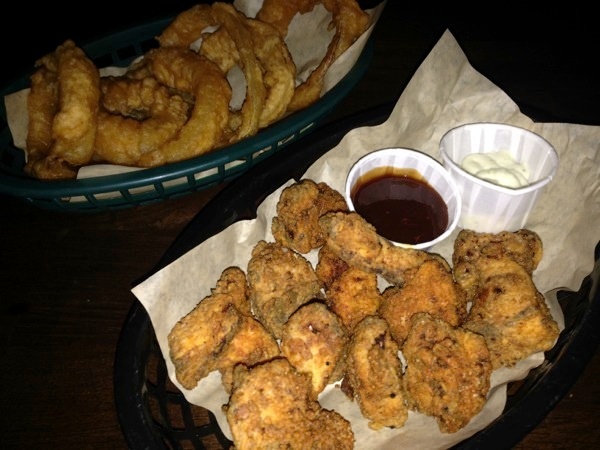 St Patricks Day
"For Paddy's Day we've got our very own unique green beer – a bit of a novelty, but it'll buy you a raffle ticket for the chance to win a trip for two to Dublin," says James. "There's also a folk-Celtic-rock band playing live – Papa Shandy and the Drams. It's our first St. Patrick's Day at Kitty's and the whole evening will be jam-packed with Irish craic – we're really looking forward to it – don't be a stranger!"
Kitty O'Shea's is at 15 Waterloo Street and is open seven days a week for lunch and dinner, serving food from 12pm-9pm, with the exception of Saturday when the kitchen closes at 5.30pm.
BY: Ann Nugent
Ann Nugent is a 30-something girl in the city of Glasgow. A freelance style writer and culture insider, Ann established her blog in 2010 and regularly contributes reviews and social commentary across Scottish national and local media titles.