GROUPON GUIDE TO MANCHESTER
Great Breakfasts in Manchester
BY: Shaun Barnes |
28 Jul 2014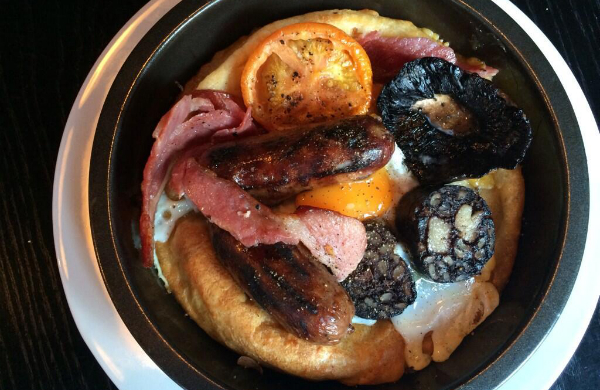 Despite having long been regarded as 'the most important meal of the day' many of us choose to skip breakfast on a regular basis. Generally, this is due to a lack of time before the morning commute, but even at the weekend breakfast is often overlooked when it comes to eating out.
For those who want a good breakfast in Manchester, there is a lot on offer whether you're looking to grab something quickly on the way to work or want to enjoy a long, lazy start to your weekend.
Traditional Full English
From the outside, The Koffee Pot on Stevenson Square appears to be just an average greasy spoon. But, proving that looks can be deceiving they serve not only one of the best traditional full English breakfasts in the Northern Quarter but possibly the best value in the entire city.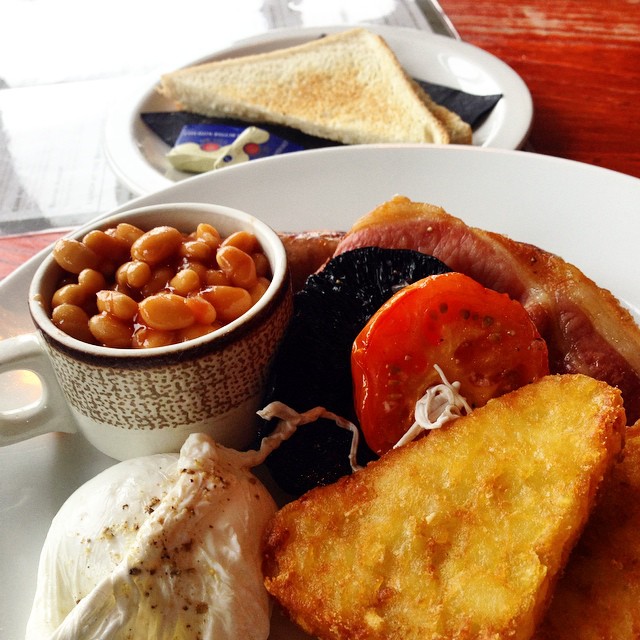 Image Credit: Superstore
Other places you'll find a great quality full English include nearby Superstore along with Gorilla, 47 King Street West and Banyan Tree. The most impressive, however is found at Thyme Out Deli in West Didsbury where their fabulous and appropriately named 'foodie's breakfast' contains wild boar sausages and duck eggs!
Comfort Food Breakfast
The breakfast menu at Home Sweet Home, again in the Northern Quarter, is pure comfort food heaven. Dishes such as donut French toast and waffles topped with bacon, blueberries and maple syrup will keep any sweet tooth happy, while the breakfast burrito filled with scrambled egg, chorizo and taco sauce ticks the savoury and spicy boxes.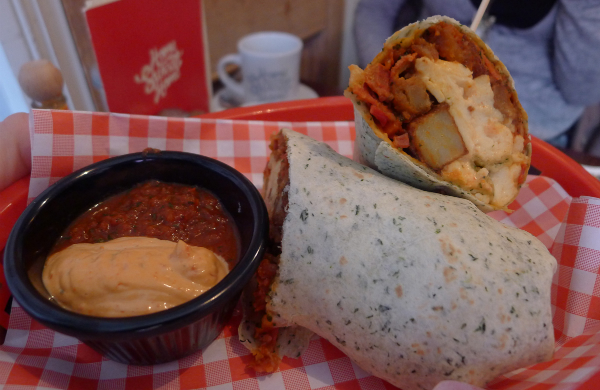 Posh Breakfast
For something a little more sophisticated head to one of the many excellent tearooms such as Teacup who offer a variety of inviting egg based dishes from traditional eggs benedict to dippy duck eggs and the intriguing 'exoticado' featuring a poached duck egg, exotic mushrooms and avocado on toast. Other tearooms like Rosylee, and North Tea Power provide similar menus and equally good tea.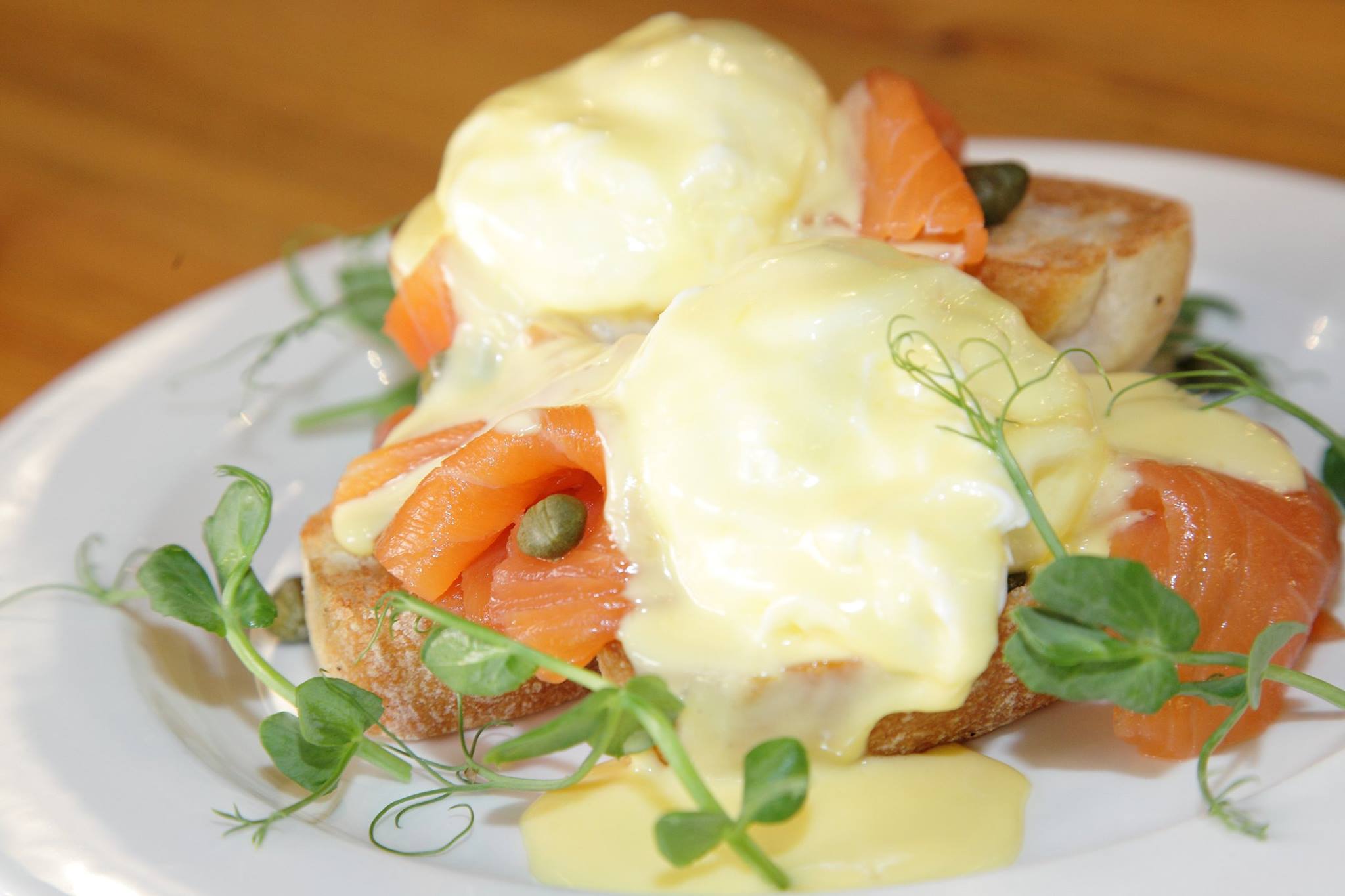 Image Credit: Teacup
American Style Breakfast
Nobody does indulgent breakfasts quite like the Americans and that's exactly what you get at Moose Coffee who are heavily influenced by the cafes and diners of New York. They serve their own quality blend of espresso coffee alongside dishes such as homemade potato hash and of course pancakes - with a variety of fun toppings including salted caramel, chocolate hazelnut spread and peanut butter.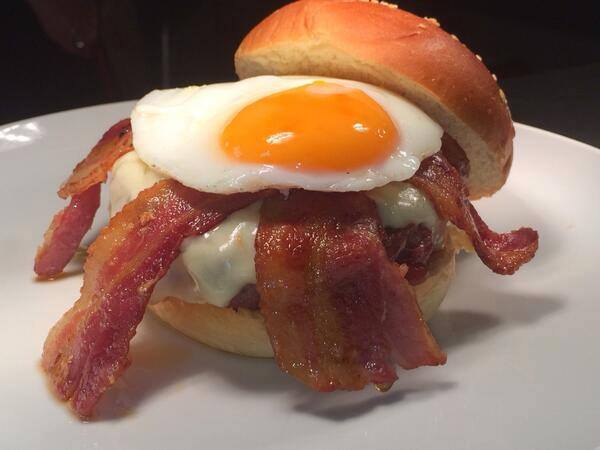 Image Credit: Solita
You'll also find pancakes at SoLita who recently began serving breakfast on Friday, Saturday and Sunday. Other items on their exciting new menu include house waffles with a number of toppings, hot salt beef bagels and a 'full English toad in the hole'. There's even a selection of breakfast cocktails - from the traditional 'hair of the dog' bloody Mary to a breakfast martini designed by cocktail legend Salvatore Calabrese containing marmalade!
Where do you go for breakfast in Manchester? Tweet us! @GrouponGuide_UK
____
Check out our deals for restaurants in Manchester.
Related Reads
My Favourite Manchester Coffee Shops