A Local's Guide to Shopping on Regent Street
BY: Jen Riley |
18 Apr 2014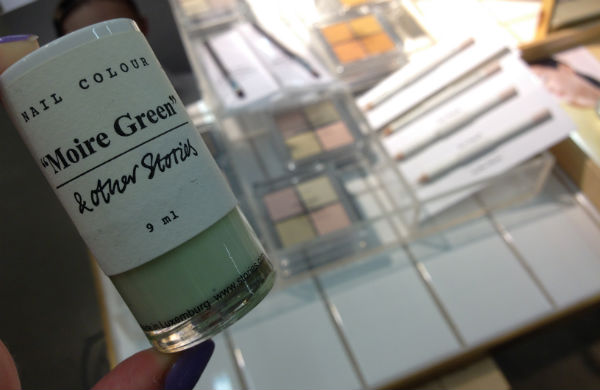 When it comes to shopping in London, it's easy to migrate towards the obvious - Oxford Street. Of course there is nothing wrong with Oxford Street - it has pretty much all the heart could desire in terms of shopping. However, Oxford Street can sometimes lack the 'wow' factor - it's a great shopping street, but that's about it.
What Oxford Street lacks in character, Regent Street makes up for it in abundance. Stretching from Piccadilly Circus all the way up to the Langham Hotel at the top, the whole street is filled with buildings that are as impressive for their exteriors as they are exciting for what they sell inside. As with much of London, the street isn't just a shopping haven, but also a little piece of history.
For Fashion...
Starting at the Oxford Street end, you can find the gorgeous & Other Stories - which is part of the H&M family, but more of a high-end version. It's filled with premium looking and feeling items (think silk blouses and leather clutch bags) plus a really stellar line up of beauty bits. The nail varnish shades are my top pick with a range of pretty but not predictable shades available - Moire Green is my favourite.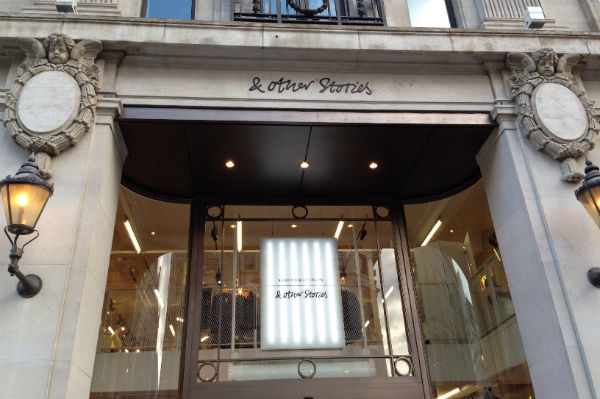 For Gadgets...
Also on this end, is the Apple Store - a haven of gadgetry for any Apple obsessive. You know what they say, once you go MAC - you don't go back! Definitely true. There are a couple of interesting things about this store that make it unique. Firstly, it was the first Apple store to open in all of Europe in 2004 - until then, all stores were in the US or Asia. Secondly, the building that now houses the Apple Store was previously home to Hanover Chapel and the mosaics above the door arches were for a previous store tennant called Dr Antonio Silvati, who made and sold mosaics (including some for St Paul's Cathedral).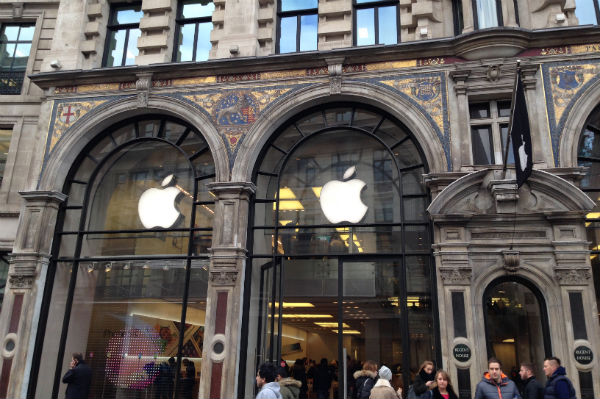 For Luxury...
Further down towards Piccadilly you can find Burberry - even if a classic trench or a pricey but oh-so-beautiful handbag isn't top of your shopping list, take a look around the store. The main area on the ground floor used to be a theatre and is pretty impressive - you can still see the original projection room. It now looks out onto a huge digital screen where they show big catwalk events from the brand at Fashion Week.
Burberry also recently opened a newly expanded beauty area in store, so if you're a beauty geek like me, make sure you check it out (the eyeshadow palettes and nail colours are beautiful). Another interesting fact about the Burberry store is that the majority of items in the store have chips in the labels that mean you can take an item into a changing room and the 'mirror' screen will automatically start to play content relating to that item. Sort of creepy and sort of amazing in equal measure.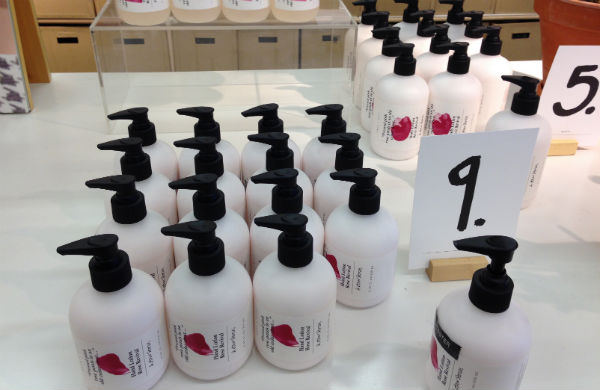 For Shoe Heaven...
Down towards the bottom of Regent Street, make sure you stop at United Nude for some of the most unique looking, yet comfortable, shoes you can ever find. I have a stunning pair of gold (yes, gold) heeled ankle boots from there that look scarily high, but feel like clouds to walk on.
For a Bite...
Finally, after all that walking and shopping - make sure you stop for a bite to eat at Brasserie Zedel. It's a little place that's just off of Regent Street, on Sherwood Street. It doesn't look like much from the outside, but downstairs it's really something special. A vast art-deco hall, plus the cosy 'Bar Americain' if you fancy a cocktail or two. It looks like the sort of place that costs a whole lot more - but the food is all at typical Brasserie 'affordable lunch' prices. Try the Steak Haché - delicious (and you've earned it after all the retail-therapy).
Happy shopping!
How do you get your kicks in Regent Street? #london @Groupon_UK #grouponguide
BY: Jen Riley
Jen is the writer behind the London-based beauty blog, A Beauty Junkie in London. The blog was started back in 2009 and is exactly what it says - all about a beauty junkie who can't get enough of all things girly...and lives and works in London. Jen is equally as enthusiastic about many other things in life - including macaroni cheese, her two house rabbits, finding the perfect striped top or pair of ankle boots...and other slightly less shallow pursuits. Jen can also be found on Twitter and Instagram @beautyjunkieldn where she mainly shares insightful tweets or photos about lipgloss or what she had for lunch.