House of Fraser Women's Fashion Spring/Summer 2015
BY: Lix Hewett |
13 May 2015
Recently, the department store group House of Fraser held a press day to showcase the highlights of their upcoming spring/summer collection. I was there as a fashion blogger, drinking in the patterns and textures and the sheer variety of choices presented, and now I'm here to share my impressions of the collection with you.
Women's Fashion
Overall, House of Fraser seems to be pushing for bright colors and patterns to celebrate the warmer months. Even typically conventional, high-end clothing is infused with eye-catching motifs, like emerald green leopard spots on tweed mix blazers or floral lining on classic gray jackets.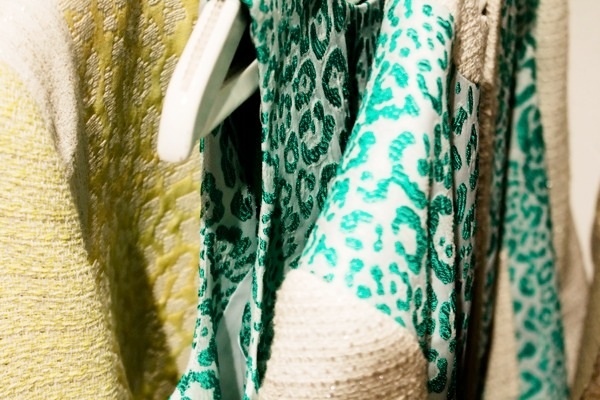 The racks of casual clothing favor geometric patterns with black, white, yellow and green as the main colors, and splashes of oranges and pinks — rather literally in the case of a paint-splattered pair of jeans from Ralph Lauren.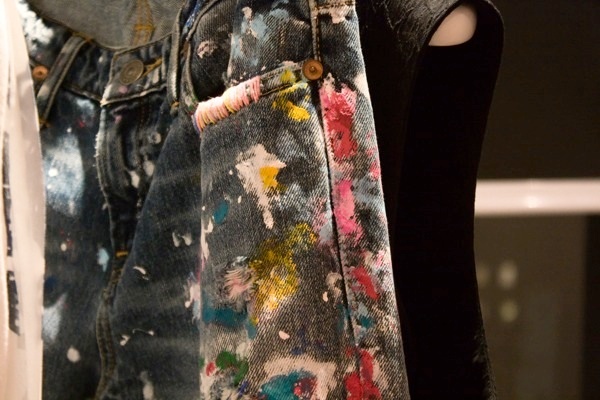 If casual or flashy isn't your bag, though, and it isn't mine, there's more to the SS15 collection than this. Dickins & Jones keeps a selection of classic white and gray clothing and subtle — but no less beautiful — floral patterns as well as some very wearable novelty prints.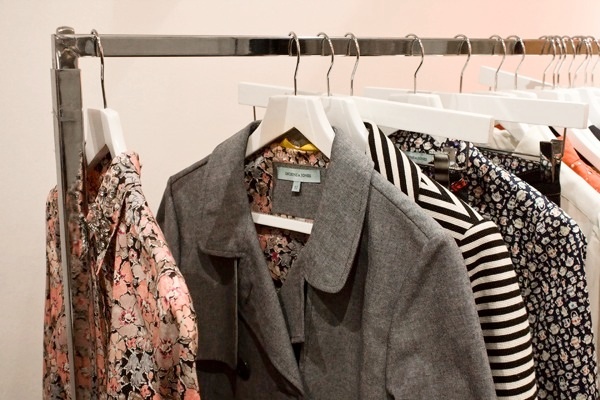 House brand Therapy straddles the line between casual and formal, bright patterns and subtle florals with a beautiful collection of vintage inspired designs that, I have to admit, stole my heart right there and then. Romantic prints, fabric-covered buttons, pinks and blues and cotton lace in white and beige make for a line of summer dresses that I could happily see myself living in.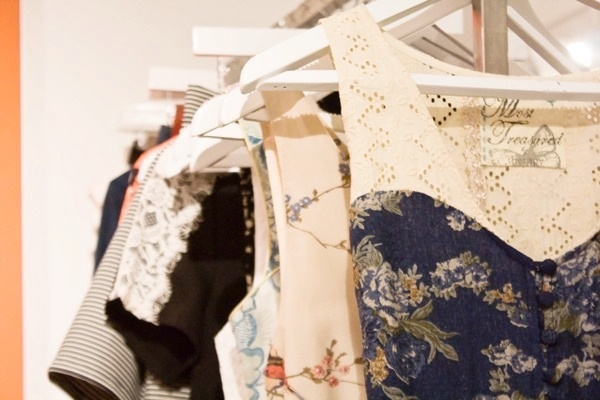 Finally, when it comes to formal wear, nothing beats — in my mind — the beautiful, bejewelled pieces brought forward by JS Collections. The Spring/Summer 15 collection takes the elegant drapes and timeless neutrals of their Autumn/Winter 14 collection and reworks them into a set of lighter, pastel-colored dresses that are reminiscent of the Great Gatsby and the 20s — a style that, in my humble opinion, should always be "in."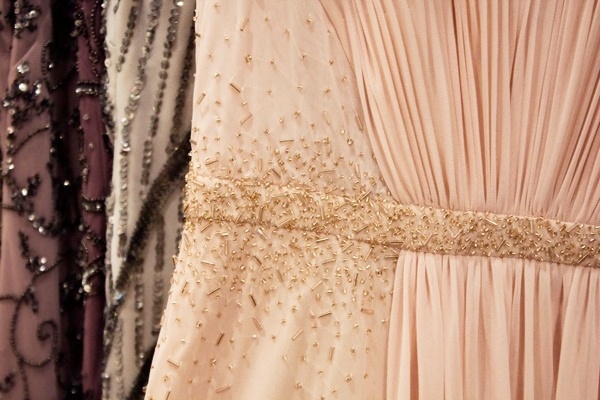 Accessories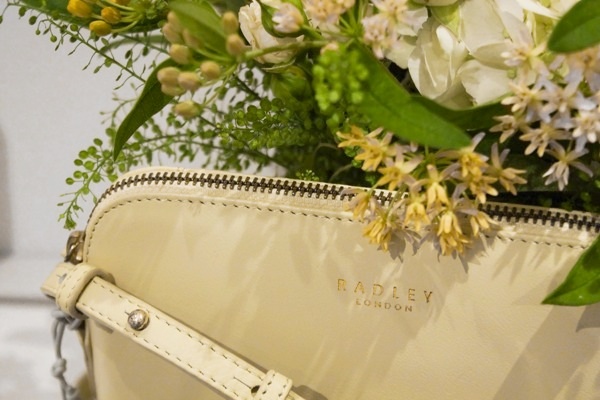 The accessories selection ranges from bright bold colors and shapes from Furla to classic shapes and pastels from Moschino and Radley. Fiorelli mixes florals with pastels and metals, and Biba brings the golden and silver party wear, the snakeskin and the leopard print.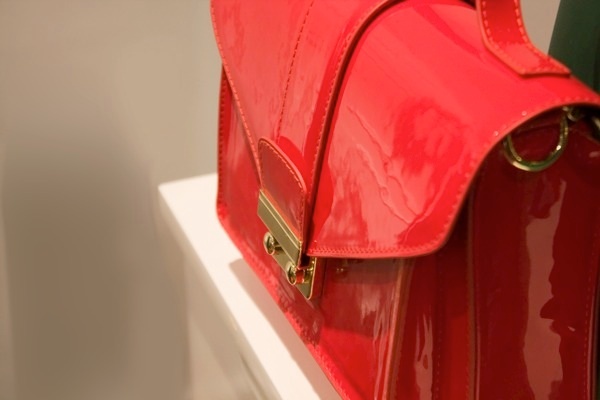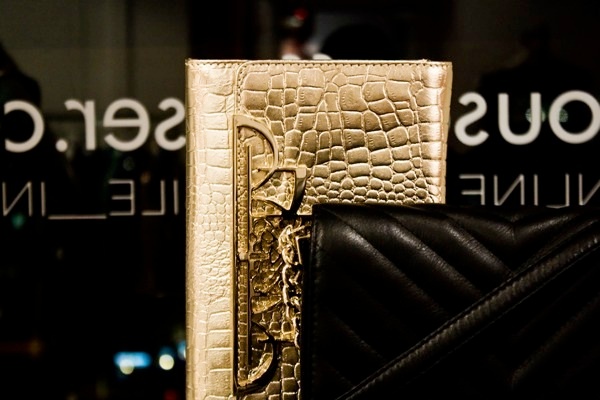 Novelty is most present in clutches: there's a lipstick-shaped one, and one shaped like a disco ball.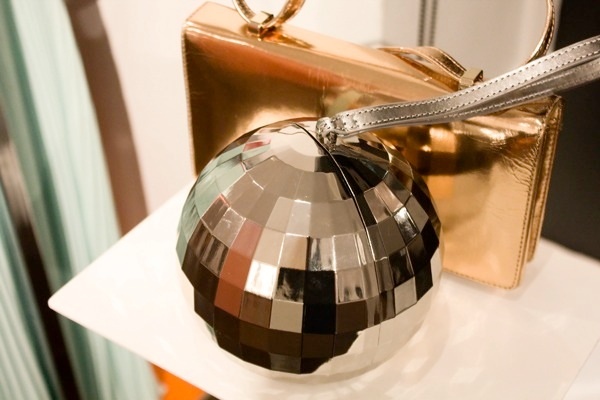 House of Fraser doesn't forget to offer subtler options, though, I was particularly captivated by the Pied à Terre selection of clutches, mixing hard lines and flat surfaces with golden edges and cracked porcelain patterns.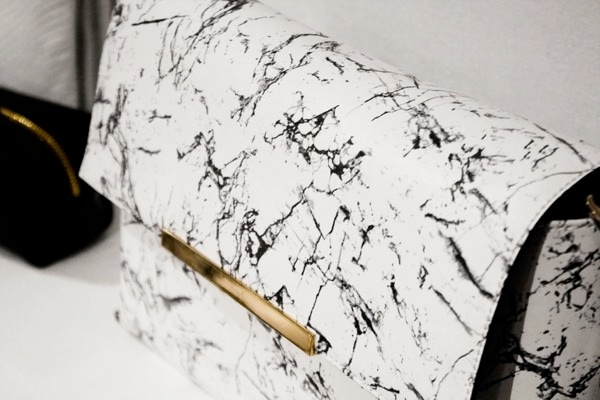 —
Overall, I think the SS15 collection from House of Fraser has something for everyone, but will be specially suited to those who favor infusions of color and classic styles with a twist.
____
Browse our deals for shopping in London.
BY: Lix Hewett
Lix Hewett runs a life + style blog at lixhewett.com. She likes to share her personal style, fashion finds and ideas; her creative pursuits in photography, graphic design and modeling; her thoughts on the bits of media she consumes; and stories about her life — before and after her dream move to London.