Interview with Gillian Kyle 
BY: Ann Nugent |
26 Sep 2014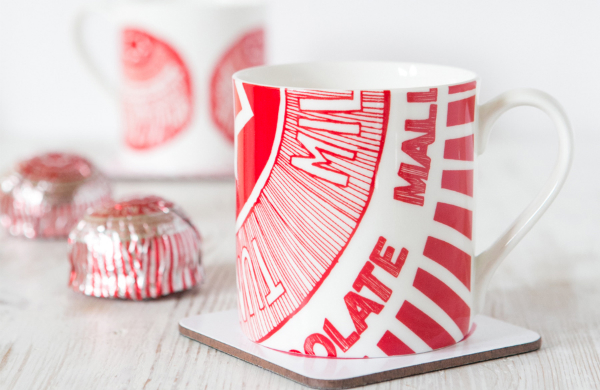 Interior designer, illustrator, Tunnocks Teacake fan – all titles that local girl Gillian Kyle can happily claim as her professional status, after all this is the girl who has made her name by lovingly crafting perfectly illustrated and fabulously kitsch cards, prints and home ware based on the famous foil stripes of one of Scotland's most famous sugary snacks.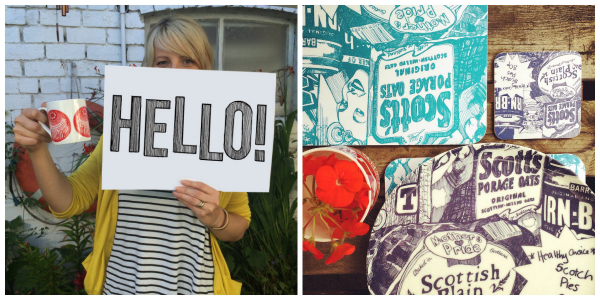 In fact nostalgia is key in the Kyle workshop. "The subject of my work is all about the culture, people and products of Scotland and Glasgow in particular," she explains. "I wanted to celebrate this place I love so much!"
And it's all done with a very typically Glasgow tongue-in-cheek humour. There's a nod to old favourites like Creamola Foam, McCowans Highland Toffee and, of course, all those glorious Tunnock's goodies – it's enough to make your mouth water.
"Our most Glaswegian range is 'Scottish Breakfast'. It used to be called 'Glasgow Breakfast' but I changed it so that Edinburgh wouldn't feel left out," says Kyle. "It features a bunch of local food delicacies – scotch pies, Irn-Bru, Scott's Porridge Oats and plain 'breid'. People seem to love it – I think it reminds them of their childhoods and guilty pleasures."
Kyle has also collaborated with other Scottish artists. Designer Tony Mackay worked with the illustrator on a lyrical Scotland The Brave collection, and young up-and-coming illustrator Clare Forrest has worked with Kyle on her much-loved Local Heroes collection – where alongside such famous Scots as Charles Rennie Mackintosh and Robert Burns nestles Scotland's own tennis champion Andy Murray.
But it's her Tunnocks teacake range that Kyle is probably most famous for, so you can imagine her joy when dancing versions of the very same welcomed the world to Glasgow during the recent Commonwealth Games opening ceremony.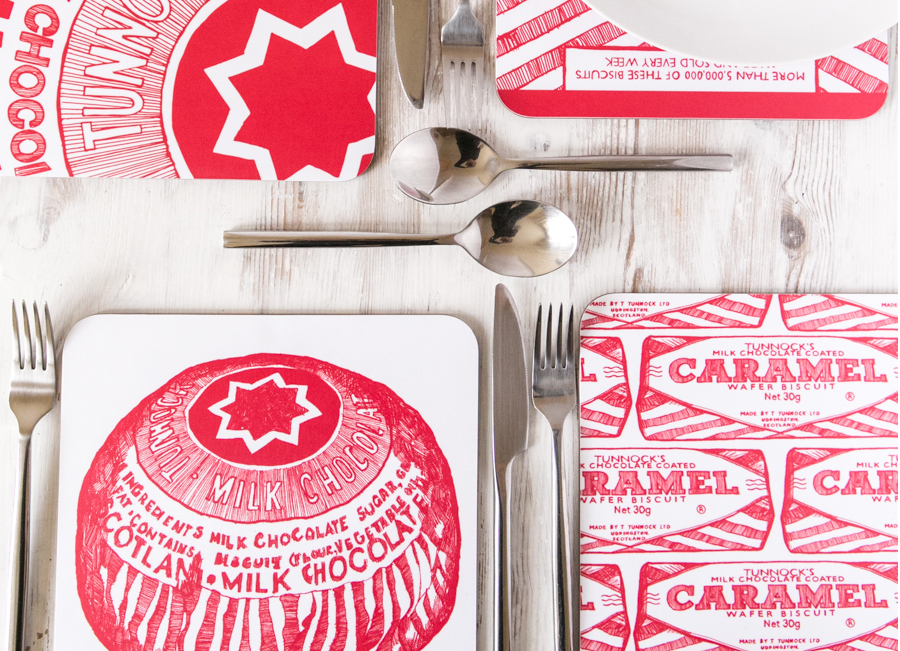 "I need to say how amazing I thought the opening ceremony was – I love that we Scots can send ourselves up and have so much fun with our own culture and history," she laughs. "The teacakes in particular were fantastic – I'm sure much of the world did not have a clue what was going on, but everyone here was punching the air in glee"
In fact, while Tunnocks reported a 60% increase in sales after the ceremony, Gillian Kyle's range of officially licensed teacake inspired treats have doubled in the month since compared to last year.
It's clear that Kyle is proud to play her part in sharing Scotland's heritage, but she's also a huge advocate of using ethical materials and supporting British industry. "Every design starts off with my hand drawn illustration in pen and ink – my favourite part of the job. I then use a little computer magic to create the finished image before it's screen-printed onto organic cotton, china, melamine or paper right here in the UK."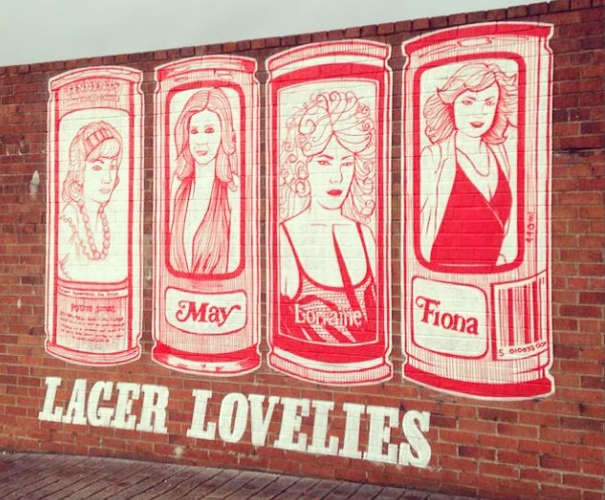 Her distinctive Scottish wares sell all over the UK and even as far away as France, New Zealand and Japan. The Tunnocks range now includes a best-selling Caramel Wafer variety and she has worked with brands as diverse as Harrods (a re-design of their signature 'Westie') and Tennents Brewery. Get your kitsch-fix at www.gilliankyle.com
Related Articles
Glasgow's Best Interiors Stores
Shop Out of the Spotlight: A Guide to Glasgow's Best Independent Markets
Four Southside Style Treasure Troves
____
Check out our Glasgow shopping deals.
BY: Ann Nugent
Ann Nugent is a 30-something girl in the city of Glasgow. A freelance style writer and culture insider, Ann established her blog in 2010 and regularly contributes reviews and social commentary across Scottish national and local media titles.