Kerb London – Putting the Treat into Street Food
BY: Nick Andrews |
17 Oct 2014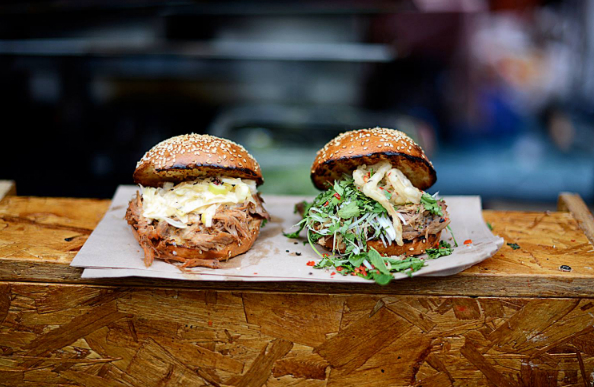 This London street food institution evolved from a collective of street food traders called Eat.st who formed in 2009 to take their vans and street food on a rolling voyage of deli discovery. In 2012, this transformed into Kerb London when they set up semi-permanent home at King's Cross that was still under development and construction.
Kerb's mantra is 'Making Cities Taste Better' and with a number of markets and a huge array of traders across the capital, there's a plethora of tasty, authentic food to try. Here are some of my favourites:
Original Fry-Up Material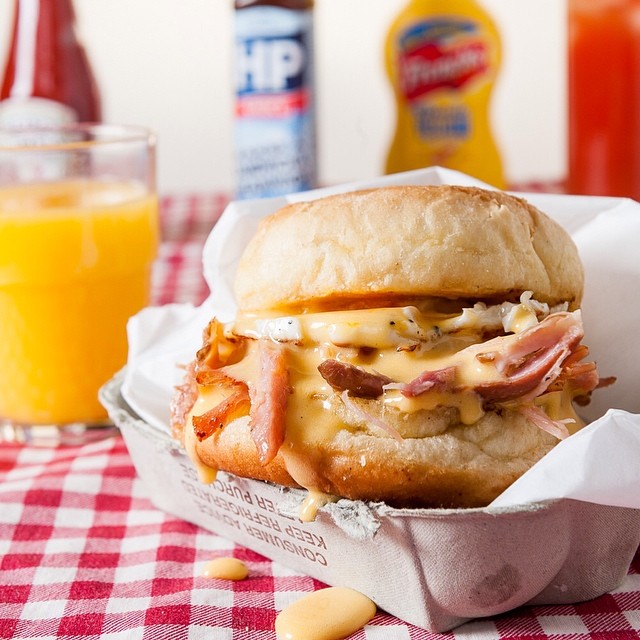 Photo Credit: Original Fry-Up Material
What's not to love about a bunch of guys dressed up as twee butchers, serving the kind of McDonalds-style breakfast muffins that live up to the advertising campaigns. They grind their own sausage meat for their 'MabMuffin', and their eggs Florentine and Benedict are outstanding. www.originalfryupmaterial.co.uk
Donostia Social Club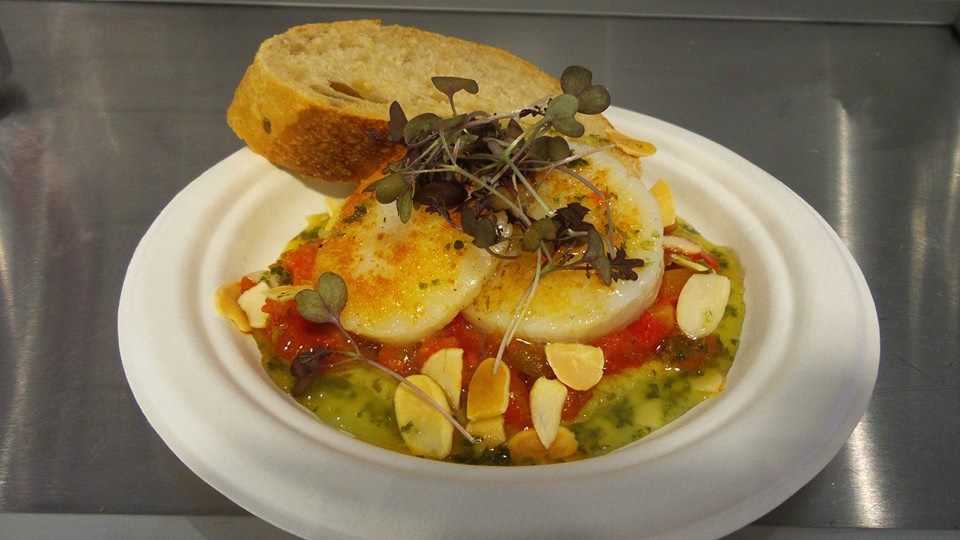 Image Credit: Donostia Social Club
This is quite simply a van with its own bar and seating area serving plates of tapas from the pays Basque, along with a generous helping of Pintxos. Signature dishes are truffled mushrooms topped with quail's eggs, and Iberico pork cheek.
Yum Bun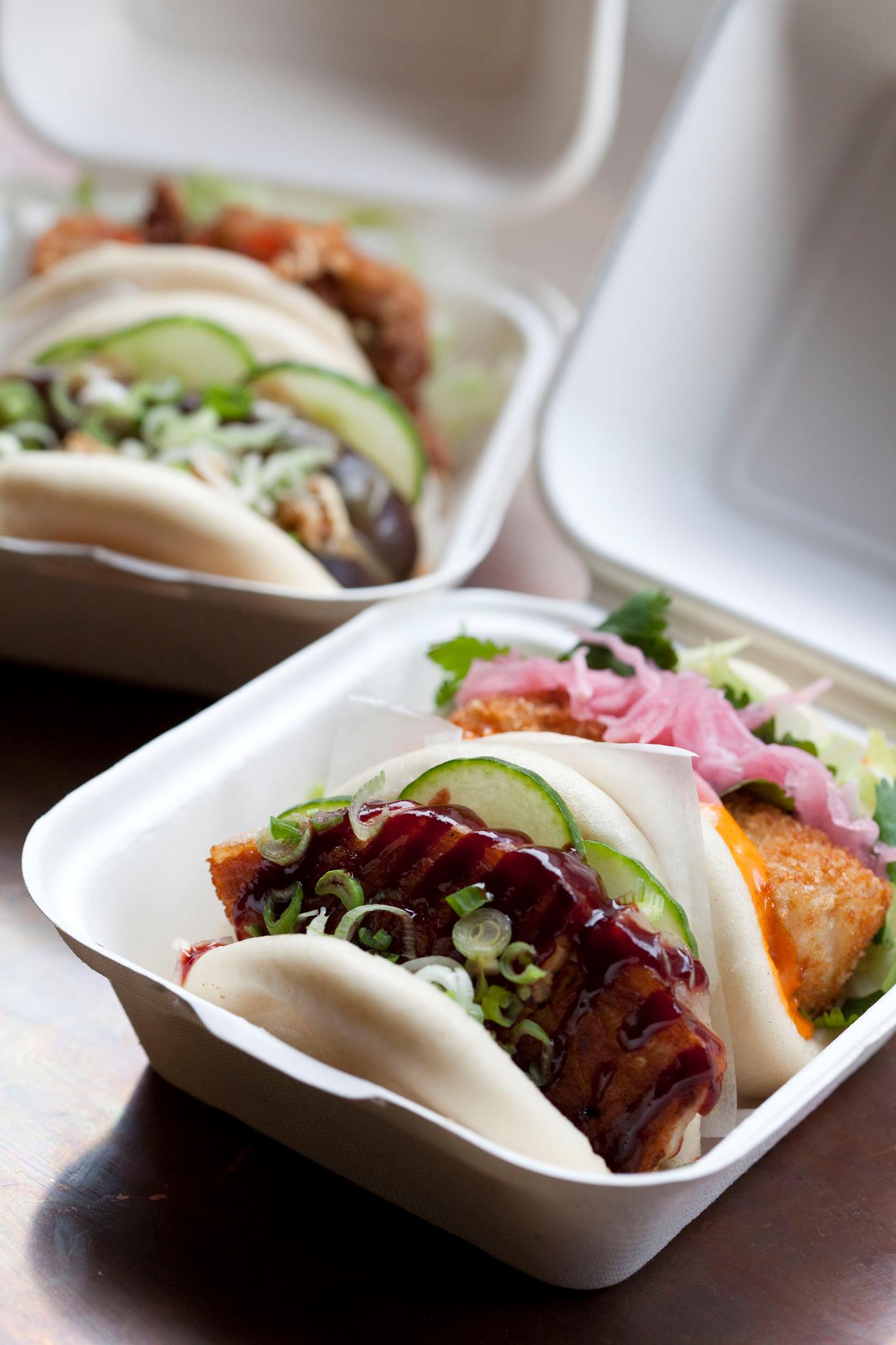 Image Credit: Yum Bun
The hand-made steamed buns are split and filled in front of you and that's why you'll see a queue around the block for their soft, warm slowly roasted belly pork or crisp karaage chicken buns. Their menus regularly change but one thing doesn't, and that's the satisfyingly full feeling you get when you've stuffed your face with these great buns. www.yumbun.com
You Doughnut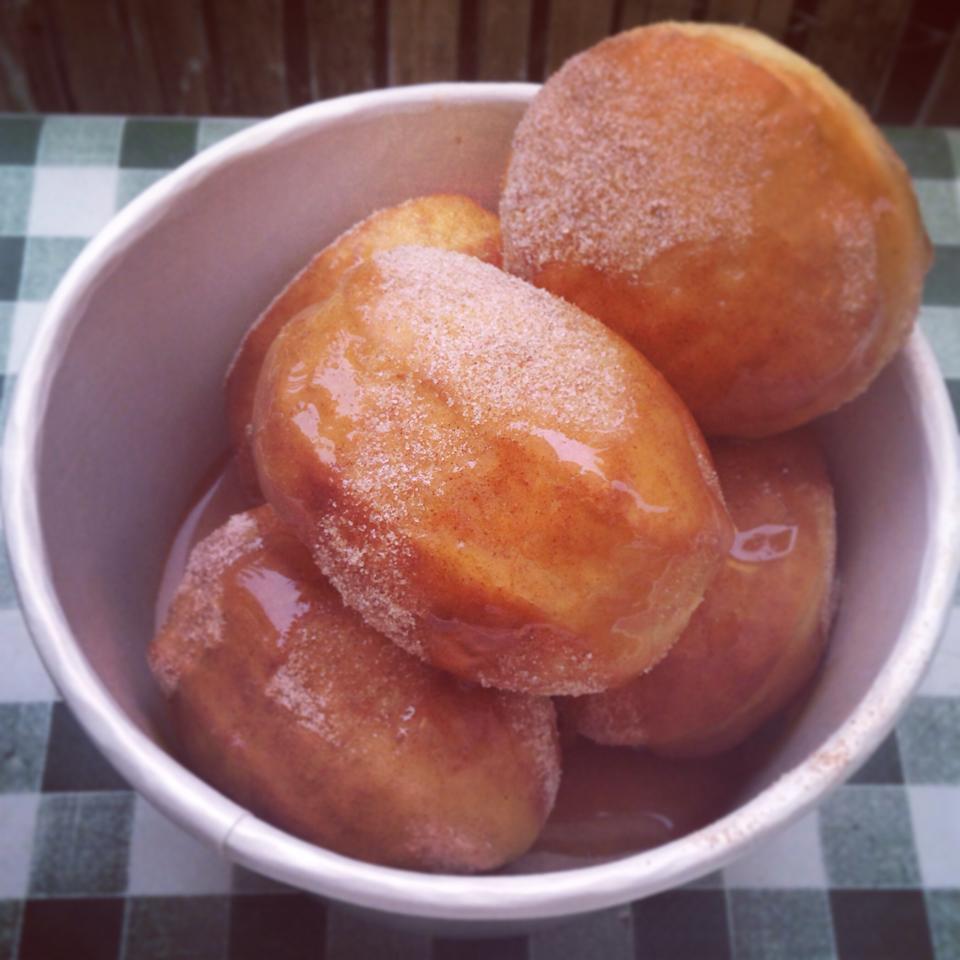 Image Credit: You Doughnut
Serving mini-doughnuts that are freshly made right in front of you, this doughnut van has to be one of my favourite providers of sugary snacks in the capital. They're hot, fluffy and covered in your choice of sauces, nuts and other toppings. www.youdoughnut.co.uk
Tongue N Cheeks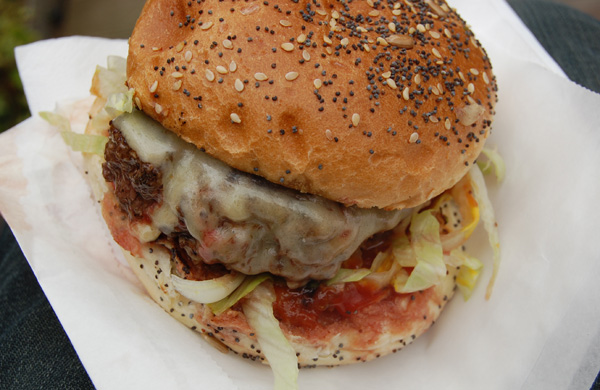 This is the nose-to-tail eatery of the street food world. As well as serving their classic 'heartbreaker' burger – a blend of ox heart and chuck mince – topped with cheese, pork belly or chimichurri, they're also serving up ox cheeks, ox tongue, and pork cheeks on a variety of buns and rolls. www.tonguencheek.info
Bleecker Burger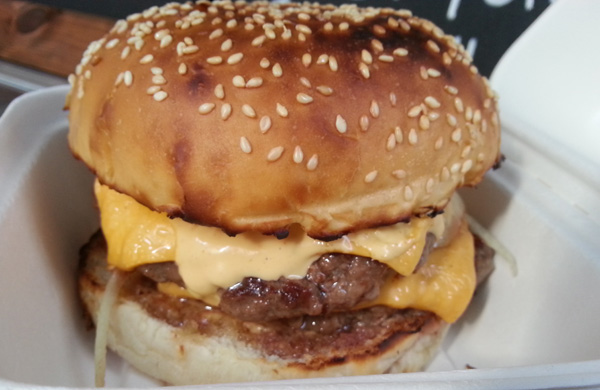 This black burger van with its familiar white logo is the toast of the town at the moment, recently winning the accolade of Best Burger in London at the London Burger Bash Final. www.bleeckerburger.co.uk

Addresses:
King's Cross: Granary Square, King's Cross. Every weekday 12-2pm.
Gherkin: Market sets up on the plaza outside the Gherkin. Every weekday 12-2pm
Southbank Centre: Behind the Royal Festival Hall. Open from midday over a selection of weekends over the summer.
Cover Image Credit: Kerb Street Food
Related Reads
Mexican Restaurants London - The Top 5
Discover London Markets - Eat Your Way Around
London Canals - Best Canal-Side Food and Coffee
____
Find a deal for restaurants in London.
BY: Nick Andrews
Nick is Hamburger Me and he likes burgers. Actually, it goes a bit deeper than that. Nick is, in fact, London's pre-eminent burger blogger, and the author of www.hamburger-me.com where, since 2010, he's been posting about and reviewing London's best burgers. He's a keen collector of burger memorabilia (check out his burger phone!) and he even has his own line in burger cufflinks...