GROUPON GUIDE TO MANCHESTER
Manchester's First Community Funded Independent Food, Drink and Art Venue
BY: Shaun Barnes |
17 Feb 2015
While Manchester's street food scene has grown massively over the last couple of years it seems to have stalled in recent months. It's fair to say that it's become a little confused at the moment, one of the early pioneers is currently on hiatus, other events described as 'street food' events are primarily established restaurants slinging substandard food to the masses while several prominent street food traders are now setting up permanent bricks and mortar establishments instead.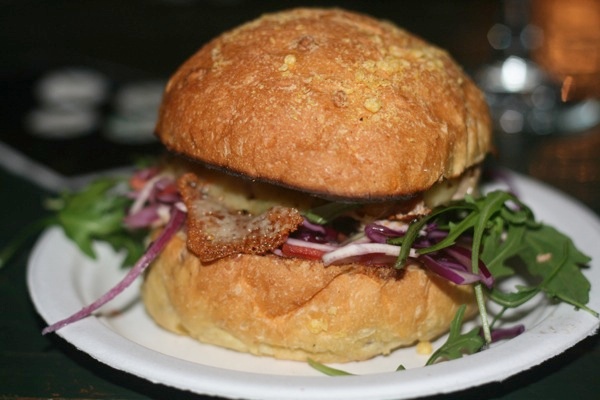 One company aiming to change all that is GRUB, launched recently by Jason Bailey, a food writer who knows a thing or two about street food after receiving a British Street Food Award nomination for his Columbian street food business Arepa!Arepa!Arepa!.
Realising that great events aren't just about food, GRUB have collaborated with both Blackjack Beers – one of Manchester's best microbreweries – and Shebeen, a multi-purpose company designed to promote independent events.
Winter Beer Festival
They recently got together along with another local microbrewery Runaway to hold a fantastic 'Winter Beer Festival'. With a demographic at least 20 years younger than your average beer festival and quality street food traders it was a far cry from old men in flat caps drinking bitter and eating pork pies.
Wanting to capitalise on the success and feel good factor, they used the beer festival to announce details of their next event, an innovative multi venue event with a brand new multi-use events space at the heart and a unique way of getting tickets.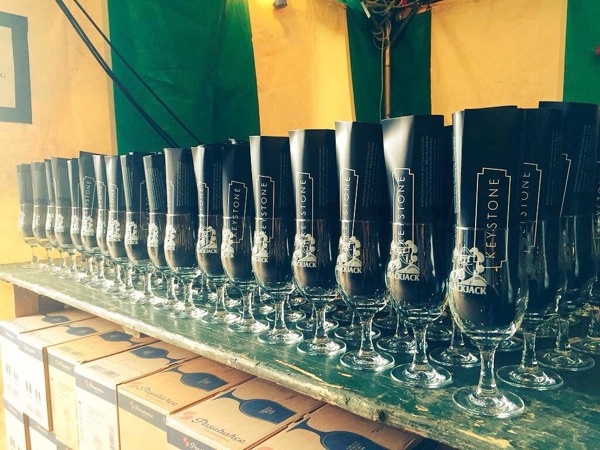 Shebeen Festival
Shebeen Festival will take place on 2nd May 2015 and be unlike anything done in Manchester before. The event will take place at several existing venues around the city's 'Green Quarter' near Victoria Station. Offering a variety of events from a beer festival to street food market, live music and comedy acts to art installations.
Keystone
The cornerstone of the festival will be a unique, mixed use events space called Keystone. Which after the Shebeen Festival promises to host everything from gigs and art exhibitions to comedy nights and film screenings along with a regular street food market and craft ale bar.
The name Keystone reflects the owner's intentions to be a focal point of the local community by supporting independent artists and businesses and fighting against faceless corporations who are eroding so much of Manchester's identity and proud heritage.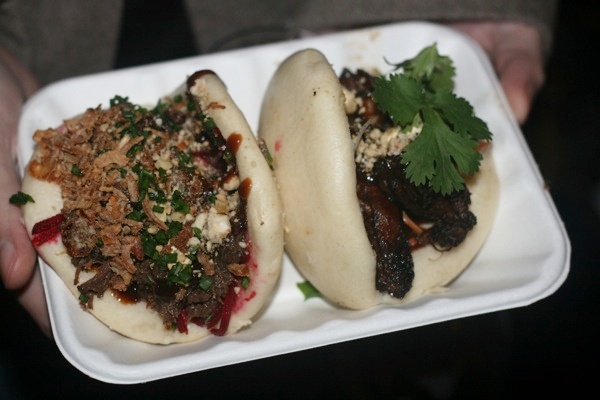 Community Funded
In another novel approach, the only way to get a ticket to Shebeen Festival is by pledging to support their Kickstarter campaign. A tactic successfully used by popular Chester restaurant Sticky Walnut who recently raised over £100,000 via a Kickstarter campaign to fund a brand new second restaurant, Burnt Truffle.
Not only will pledging get you tickets to the festival in May but you'll also be helping to launch an exciting new venue that will benefit Manchester, its street food scene and its wider reaching community for years to come.
Related Reads
Cocktails Manchester - Where is the Best Negroni?
Manchester's Mad for a Mexican
Afternoon Tea Manchester - List of the Best Options Around
____
Hungry? Find a deal for restaurants in Manchester.