Latin Restaurant Las Iguanas, Glasgow
BY: Laura Pearson Smith |
7 Jul 2014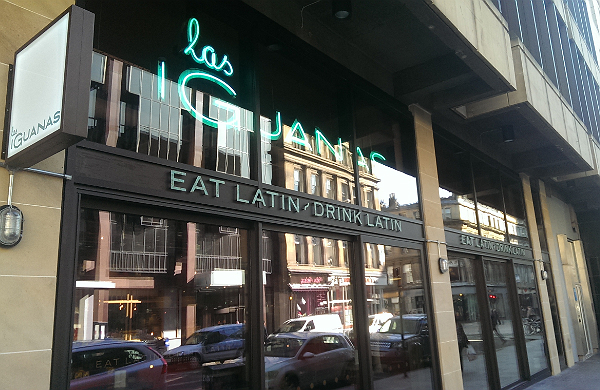 Las Iguanas Glasgow is one branch of a UK chain that started in Bristol. Unlike most chains however, each restaurant is unique and has their own way of showcasing the Las Iguanas' love affair with Latin America food and that fun Latin vibe.
Glasgow's Las Iguanas is situated on West Nile Street - right in the heart of the city centre's main shopping area, and just a short two-minute stroll from Glasgow Central Station.
It is clear that Las Iguanas literally worships Brazilian and Latin food, and its cooking techniques. There is a real focus on everything being authentic, with many of the recipes sourced from the owner's various trips to South America. The food they serve is Latin American, but with a definite Spanish and Portuguese influence. The entire menu is made from fresh ingredients- sauces and salsas are made fresh daily, and dishes are created using native cooking techniques.
The range of menu choice is vast, including tapas (3 dishes for £14.40), fajitas and burritos plus traditional Brazilian recipes such as Pollo Caruru (spicy chicken and butternut squash in a seafood broth with garlic rice) for £12.90. There are also lighter and healthier options such as artichoke salad (£7.50) and a salad with a touch of Latin spice- sweet chilli & crayfish (£9.30).
One of the most important components of the Las Iguanas experience is the atmosphere. It's a feel-good place with vibes from the carnival capital of the world. The décor is richly coloured, with pieces of genuine South American furniture and knick-knacks - plus there's the Latin music that takes you far away from Glasgow.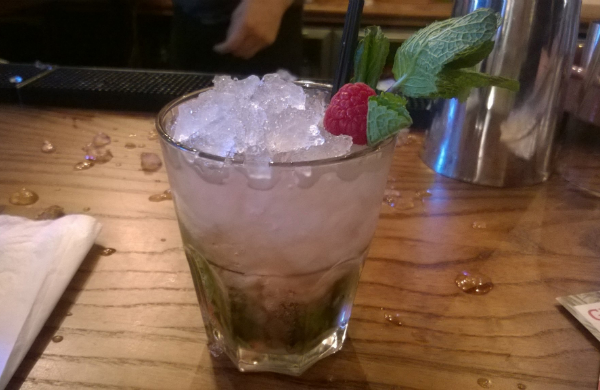 Even if you aren't in the mood for food, it's worth visiting just for one of their amazing cocktails. From Sundays to Wednesdays, selected cocktails are sold at a 'happy hour' price of just £5. The cocktail menu is huge and contains a selection from each of the Latin American nations of Brazil, Cuba and Mexico. Must try items include the smoked margarita (£6.30) from Mexico, which mixes the essential element of Reposado tequila with lime, orange, agave nectar and whiskey. If you feel like something a bit sweeter, the banana cabana cocktail (£6.70) from Cuba is packed with calories but utterly delicious- Havana Club 3 year old rum is shaken with banana and vanilla liqueurs, almond syrup, caramel sauce and condensed milk. Visit, try the authentic delights and sway along to the Latin beat.
Las Iguanas, 16-20 West Nile Street, Glasgow, G1 2PP
Check out our deals for restaurants in Glasgow.
BY: Laura Pearson Smith
Laura Pearson-Smith is from Glasgow's Southside. She is a lover of luxury, yummy food and all things pretty. She founded, and is editor of luxury travel online magazine Stylecation, and blogs at her own lifestyle blog A Life With Frills. She has written countless fashion, beauty and travel articles for various publications including The Huffington Post. If you want to know the best Chinese restaurant in Glasgow, where to get a vintage Chanel handbag or the city's best facial, she's your girl.