Lebanese Restaurants London - Where Are the Best?
BY: Edward Smith |
13 Apr 2015
"Where's best for Lebanese in London?"
I've been asked the question a few times, and I'm still not sure I know the answer. But I do have a vague response that covers a lot of basis. When considering the options below, ask yourself who am I going with? Do I want to travel far? How slick do I want it to be? And do we want a belly dancer?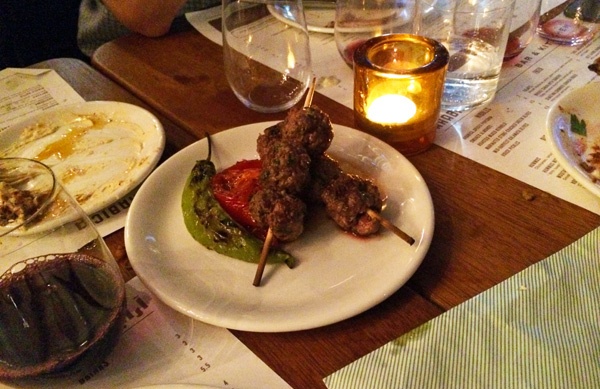 The Old School Classic:
Al Waha, Westbourne Grove
Actually, maybe this actually is the best one. Come here for an excellent mixed grill, freshly baked flat bread, flawless fattoush and a killer fried broad bean salad (fuul moukala). Rice dishes are good and probably more proficient and smartly done than other places. This isn't just a good Lebanese, it's a good restaurant. www.alwaharestaurant.com
75 Westbourne Grove, London, W2 4UL - 020 7229 0806 -
The Modern Indie One:
Meza, Tooting
One restaurant that's had rave reviews over the last year or two (and rightly so), is Honey and Co in Fitzrovia. Their food is based on the cuisine of Jerusalem ... so why's that relevant? Well, if Honey and Co was Lebanese, it'd be Meza in Tooting. Small (micro, in fact), tiled, great cooking, honestly priced, super friendly and almost always full. I imagine that if this was in Beirut, it'd be exactly the kind of place people in the know would tell you is 'a little gem' and 'a must visit'. Which means it's also those things over here in London.
34 Trinity Road, London, SW17 7RE - 07722111299
The Central One to Suit a Biggish Group:
Yalla Yalla, off Oxford Street
This self-styled 'street food specialist' is a great option for a group meal in central London. They've two other branches - the original, cosy, Soho restaurant and a street 'pop up' in Shoreditch. But their site a few streets away from Oxford Circus can handle a table of ten or so, and will send out zingy plates of baba ghannouj, tabboule, lamb meshoue and, of course, 'hommos'. My favourite dishes include the soujoc - spicy Lebanese sausages with tomato, parsley and lemon juice - and the sawda djej - beautiful fried chicken livers smothered with pomegranate molasses. www.yalla-yalla.co.uk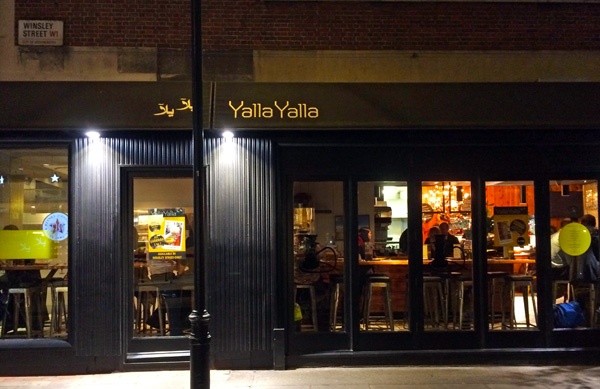 12 Winsley Street, London, W1W 8HQ - 02076374748 -
The Chainy One:
Comptoir Libanais
Should this be in here? Comptoir Libanais went off the boil a bit as it started to expand. But I had a cracking mid morning breakfast at one of their airport branches a year ago that made me think that the move towards chainville didn't necessarily mean the end of the world. You can definitely still go here and pick up a lovely fresh juice or mint tea, pretty massive savoury flatbread wraps, of course lots of hummus and other mezze. And as I say, I reckon their breakfasts are pretty good - spicy lamb sausage, halloumi, tomato and mint in fresh bread wrap, or the Comptoir full breakfast - that sausage, zatar roasted mushrooms, sumac fried egg, Lebanese potatoes and flat bread. Not a bad haul at all.
Airports, shopping centres, Soho, Kensington, Marylebone and Chelsea -
The Edgware Road One:
Maroush, Edgware Road
Difficult call, this one. But if you fancy an 'authentic' experience, head to Edgware road and, I guess, into one of the many guises of Maroush. The original Edgware outpost (southernmost) is probably where to go to sit down and pig out, but you could also pop into Maroush VI Express, Maroush deli, Maroush Gardens, Ranoush Juice ... if you actually just fancy a good shawarma kebab or juice. Decent food, decent service, shisha and the occasional belly dance. Reliable, but to my mind not life changing.
The Not Technically Just Lebanese One:
Arabica, Borough Market
This restaurant opened in 2014 underneath a railway arch on the edge of Borough Market, but began as a market stall a few metres away ten years before hand. Technically, the food covers the whole of the Levant, rather than just the Lebanon. But, there's cross over and it's modern, delicious and a little more inventive than other places on this list. Date place, business lunch, or just a dinner with friends. An all round good spot. Have the hummus with lamb and ghee, the smoked aubergine salad, the muhammara (spiced red pepper and nut dip), stuffed vine leaves, the kibbeh nayeh (lamb tartare), Armenian lahmacun ... in fact, have everything. Can't really go wrong. www.arabicabarandkitchen.com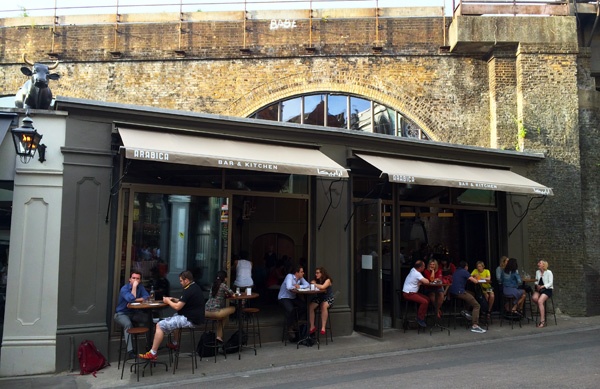 Related Reads
Mexican Restaurants London - The Top 5
Thai Restaurants London - 4 of the Best
10 Great Halal Restaurants in London
____
Browse our deals for Middle Eastern restaurants in London.
BY: Edward Smith
Click here to see more articles by Ed...Ed Smith used to be a lawyer but retrained as a chef and now cooks and writes for a living. Based in London, Ed writes for various publications, including his blog, Rocket and Squash, and was shortlisted in the 'Best Online Food Writer' category of the 2013 Fortnum and Mason food awards. Ed eats too much. Click here to see more articles by Ed...