Top London Restaurants With a View
BY: Chris Pople |
19 Dec 2019
It has often been called Tall Restaurant Syndrome. If you have a site blessed with an incredible view, with a steady stream of undemanding customers happy to fix their focus on the horizon rather than the food on their plates, then why spend extra effort where it's not needed? It is a problem hardly confined to London either, as anyone who's ever attempted a meal at any other tourist-trodden tower restaurants all over the world will confirm. But here are some tables with a view where the levels of service and the quality of the dishes serve doesn't play second fiddle to the vista.
5. Le Pont de la Tour
Elsewhere restaurant group D&D have exerted their influence, results have been mixed – the battle is always between allowing individual chefs to showcase their talent, and producing a consistent (and profitable) experience over time. But at this noble riverside stalwart the association has only brought benefits, streamlining the menu while retaining its traditional French haute-cuisine sensibilities. Attentive but unfussy service adds to the charm. www.lepontdelatour.co.uk
4. City Social
At the rate Jason Atherton is opening restaurants these days (Pollen St Social, Little Social, Social Eating House all in the last 12-18 months) you'd forgive him for sitting back a bit with his latest venture and letting the city boys and girls book the place solid like they surely would have done whatever came out of the kitchen. But no, whilst perhaps not boasting as many culinary fireworks as his other restaurants, there's still plenty to enjoy on the plate at City Social, with familiar British dishes carried off with typical Atherton flair.
3. Hutong at the Shard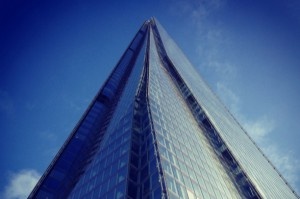 There were a few eyebrows raised when the prices were announced for this high-end Chinese restaurant on the 33rd floor of the Shard, London Bridge. And yes, at first glance £58 for roast duck is more than you'd pay at your local Golden Palace. But this is no ordinary animal – lovingly slow-roasted, with a shiny red glaze on its delicate crisp skin, containing fine moist flesh, this is perhaps London's finest Peking duck. It also serves 6, so £10 a head sounds far more reasonable. And the fun doesn't end there – soft-shelled crab, lobster, razor clams and some delicately jewel-like dim sum form just a part of the rest of this commendably non-confirmist menu. Oh, and the view's quite nice too.
2. Sushisamba
Attention amongst the foodie community (guilty) has mainly been lavished on its upstairs neighbour Duck & Waffle, and indeed there's plenty to love there too. But SushiSamba also defies its location by producing an eclectic menu of colourful Brazilian-Japanese fusion food, not charging the earth, and complimenting it with one of the city's best sake lists. Best of all is a beautiful outside terrace, which, when it's not raining or minus twenty Celsius (this is London, and this is the 38th floor) is a fantastic spot to guzzle a cocktail.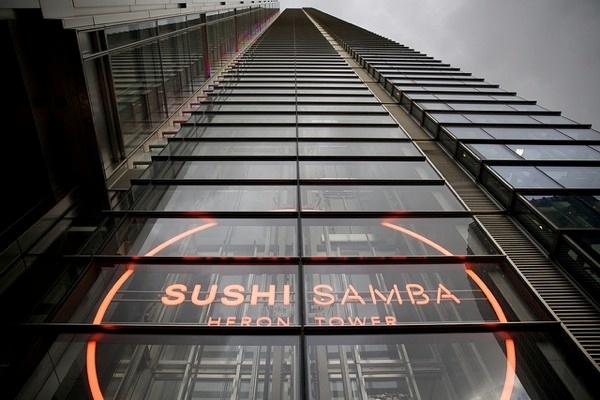 Image Credit: Bas Boreman, flickr
1. Galvin
Almost as good as the modern European, Michelin-starred food at this 28th floor Park Lane restaurant is the view, which when included with the bar has an almost 360 degree outlook on the capital. Another major draw, as if you needed one, is the service, which is so good they even made a television programme about it (Michel Roux Jr's Service). Attention to detail is everything at Galvin, from the warm house bread to the selection of post-dessert chocolates. It's not a bargain, but the view's even better at lunchtime, when you can have two courses for £26.
Cover Image Credit: Galvin at Windows
Related Reads
Five of London's Best Dim Sum Restaurants
Canary Wharf Restaurants - Where to Eat?
An Expert's Guide to the Best Ice Cream in London
____
Find deals for restaurants in London.
BY: Chris Pople
Over the seven years Chris Pople has been writing the Cheese and Biscuits blog, he has written about nearly 500 different restaurants, which is far too many by anyone's standards. During that time he has been lucky enough to be picked as one of the top food blogs in the Times, New Statesman and Esquire magazine, and for the last three years running has been named as one of London's 1000 Most Influential people. He's probably in a restaurant right now, scouring the menu for spelling mistakes and waiting for a martini.