London by Foot and Mouth: Piccadilly to Bayswater
BY: Edward Smith |
26 May 2014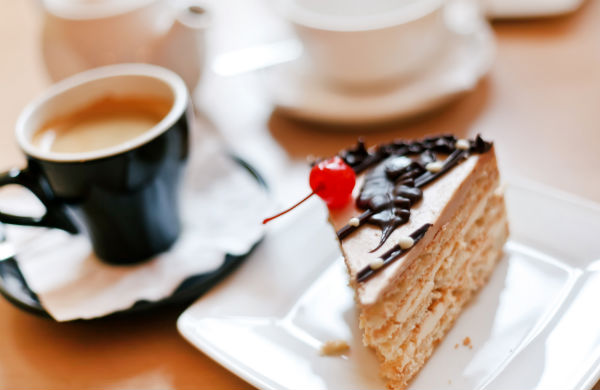 This isn't meant to be a prescriptive "start here, stop there, eat this here, finish there" plan - you would be a lot heavier and your wallet a lot lighter if you eat everywhere. But it is a suggestion for how to fit some decent London eating into a decent London walk. Depending what time of day you start, you should be able to fit in at least a coffee, a cake, and breakfast, lunch or dinner in at two or three of the suggested spots.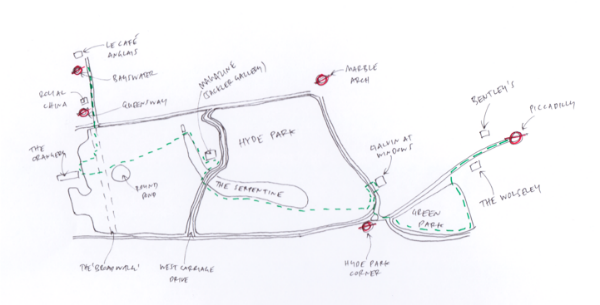 This particular route used to form part of my daily cycle to work when I lived in West London. I was always amazed at the queues outside the Hard Rock café at Hyde Park corner, when there were so many other options in and around the park; some of those are highlighted here. There's about 7km of walking if you do it all. Starting at Piccadilly tube, walking west down Piccadilly You could/should begin with a half dozen oysters and a pint of Guinness at
Bentley's Oyster bar
(11 Swallow St, W1B 4DG) … … or maybe the bustle and clatter of the
Wolseley
 would suit your constitution better. This is one of London's most celebrated eating spots. It's super for people watching as well as dining. Whilst it excels at all times of the day, I like it before noon. Viennoiserie is flawless, but the old school options are particularly good. Like kedgeree or omelette Arnold Bennett. (160 Piccadilly, W1J 9EB)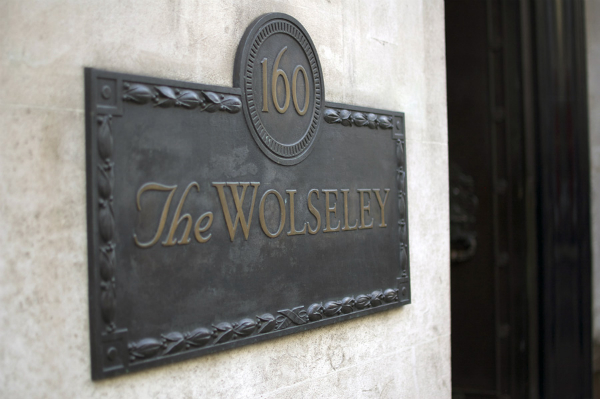 The Ritz would be an option for afternoon tea if you began at lunch time at the other end, but I suggest moving on and walking three sides of Green Park before considering a bit of set price fine dining for lunch.
Galvin at Windows
 is 28 floors up at the Park Lane Hilton and provides a cracking view of the remainder of your day, as well as quality food. You're permitted to take the lift up. (22 Park Lane, London W1K 1BE) You'll need to walk lunch off. Head along the south side of the Serpentine until you meet North Carriage drive, then potter to the Serpentine Gallery's new Sackler wing, just north of the bridge crossing the lake.
The Magazine restaurant
 sits proudly in the striking Zaha Hadid designed extension. There are typical gallery refreshments, but some sleek Japanese influenced dishes too. Sackler Gallery, (West Carriage Drive, W2 2AR)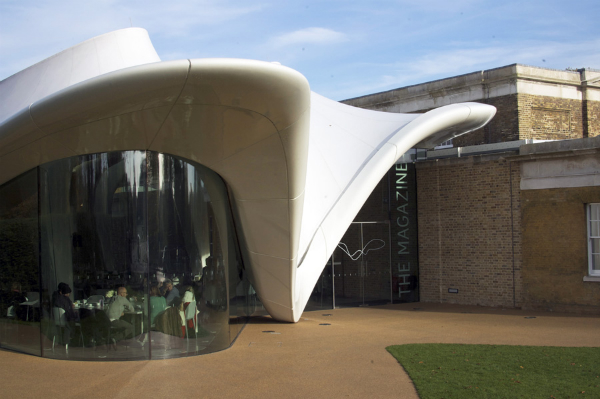 For something more traditional, try taking tea and cake at the
Orangery
 in Kensington Palace gardens. I reckon this is one of the best value afternoon tea options in London, and one of the best rooms too. Maybe Will, Kate and George will pop over from their apartment to join you (they probably won't).  (Kensington Palace, Kensington Gardens, W8 4PX)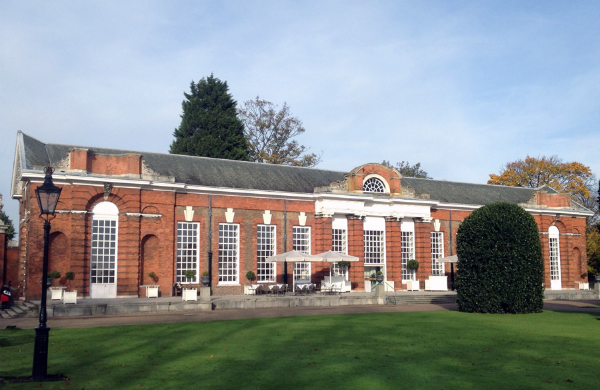 Finish by walking north from the Orangery, up the pedestrianised 'Broad Walk'. You're now at Queensway tube. If you still have an appetite, try dim sum or traditional Cantonese at Royal China Queensway, or keep going (past Bayswater tube) to
Le Café Anglais
, which is found in the rather unlikely Whiteleys shopping centre. As its name suggests, there's quality Anglo/French food to be had. (8 Porchester Gardens, W2 4DB)
Any suggestions for pit stops around this area? Tweet us! @Groupon_UK #grouponguide
____ Check out our deals for
restaurants in London
.
BY: Edward Smith
Click here to see more articles by Ed...Ed Smith used to be a lawyer but retrained as a chef and now cooks and writes for a living. Based in London, Ed writes for various publications, including his blog, Rocket and Squash, and was shortlisted in the 'Best Online Food Writer' category of the 2013 Fortnum and Mason food awards. Ed eats too much. Click here to see more articles by Ed...