London's Best Tapas Bars
BY: Chris Pople |
5 Dec 2013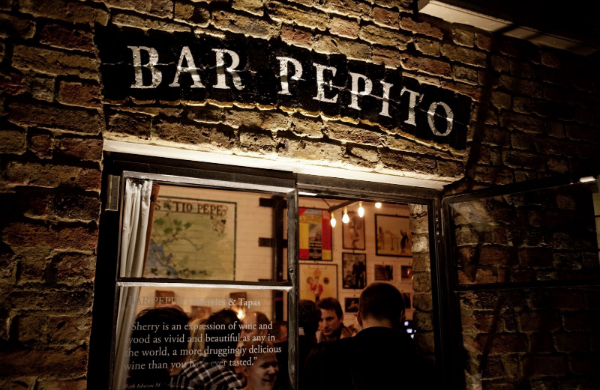 Not long ago, the best you could hope for when sitting down to a Spanish meal in London was that the albondigas had been thoroughly microwave-reheated and that the house sangria not too heavily diluted. These days the situation is much improved, but the continued existence of a few unnamed diabolical chain restaurants is evidence we still have some way to go. The following five places are doing things right – great food, great service, and not a frozen squid ring in sight.
Jose
No account of Spanish food in London would be complete without due reverence to Jose Pizarro, who when head chef of Brindisa did more for the reputation of this cuisine than almost any other individual. His own tiny place on Bermondsey St is a heartfelt and atmospheric tribute to the tapas bars of his home country, and the food is surely some of the best north of the Iberian Peninsula. Try the croquettas, the garlic-chilli prawns and a plate of freshly-carved Iberico ham, and wash it down with a bottle of La Gitana manzanilla.
Jose, 104 Bermondsey Street, London SE1 3UB
Tramontana
The Brindisa chain has suffered from inconsistency since Pizarro left the scene, but I'm happy to report that the boisterous, bustling Tramontana is a stunning return to form. Specialists in everything Catalan, from the seafood noodle dish fideua to goat's cheese from Garrotxa and the classic Crema Catalana dessert, they also boast a comprehensive list of Catalan wines (including Cava). There's a certain delicious pleasure to be had from the knowledge that, before it was a temple to ham and cheese, the site played host to a 100% vegan restaurant (Saf). I know which I'd prefer.
Tramontana, 152 Curtain Road, London, EC2A 3AT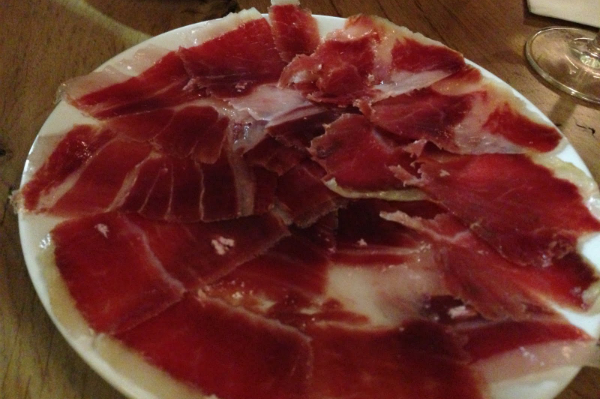 Barrafina
A serious (and, if you're not careful, seriously expensive) seafood bar on Frith Street Soho, there is a reason seats in this tiny place are as rare as pollo teeth – the food is consistently superb. Head chef Nieves presents authentic tortilla, grilled quail with aioli, and occasionally – if you're very lucky – the extraordinary carabinieri, giant red prawns with a flavour so rich and complex you'll think they've been injected with the finest seafood bisque. Yes, the queues are tiresome in peak hours but if you can sneak in 6pm or Saturday mid-afternoon you'll be laughing, and anyway, food like this is worth waiting for.
Barrafina, 54 Frith Street, London W1D 4SL
Opera Tavern
Opera Tavern deserves an inclusion in this list not just because of the quality of the food, which is right up there with the best, but because it's serving it in an area of town that is so tourist-trodden they could use frozen prawns, double their prices and still be full of credulous day trippers on their way to see Charlie and the Chocolate Factory. That they don't is testament to their dedication to fantastic Spanish fusion food, such as their famous foie gras and Iberico pork slider and charcoal-roasted skewers of swordfish with Amalfi lemon, or beef with horseradish aioli.
Opera Tavern, 23 Catherine St, London WC2B 5JS
Pepito
Of all the places in this list, Pepito is the one that feels the most like it could have been airlifted straight out of Andalucia. Even the service can be quite Mediterranean, with long waits between ordering and receiving food, and no obvious urgency amongst the staff to leave the safety of their till to find you a seat. But all is forgiven once the food starts arriving – always-excellent Iberico ham, moist slabs of tomato bread, and all backed up with a commendably comprehensive sherry list. One for the purists.
Pepito, 3 Varhishers Yard, N1 9FD
Where do you go for tapas in #London? @Groupon_UK #grouponguide
____
Check out our deals for tapas in London.
BY: Chris Pople
Over the seven years Chris Pople has been writing the Cheese and Biscuits blog, he has written about nearly 500 different restaurants, which is far too many by anyone's standards. During that time he has been lucky enough to be picked as one of the top food blogs in the Times, New Statesman and Esquire magazine, and for the last three years running has been named as one of London's 1000 Most Influential people. He's probably in a restaurant right now, scouring the menu for spelling mistakes and waiting for a martini.