London's Top 5 Toasted Cheese Sandwiches
BY: Helen Graves |
5 Nov 2014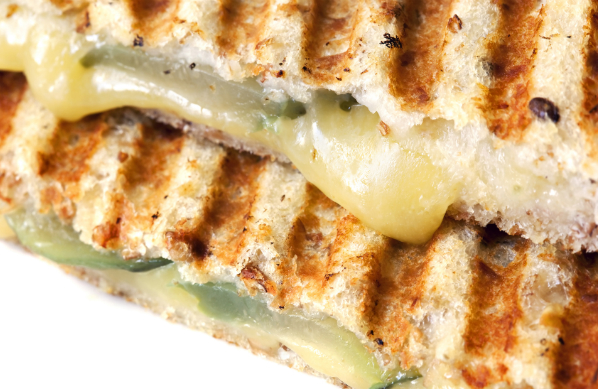 Ah, the toasted cheese, surely the most comforting of all sandwiches. Recently we seem to have adopted the American name 'grilled cheese' which is odd, considering they are, obviously, toasted not grilled but hey, I'm not letting a misplaced culinary term stop me from gaining an extra half a stone on my thighs.
The toasted cheese sandwich may at first seem easy to get right, but there are many factors to consider: the right type of bread, the cheese variety (one cheese or more?), and the additions - which could be onion, leek, or garlic. In the case of more substantial extras such as meats, or other vegetables, does the sandwich still qualify as a toasted cheese? Here are five of London's best to chew on while you ponder this important question.
Kappacasein
No toasted cheese sandwich list would be complete without this London classic. Between two slices of Polaine sourdough oozes a killer 3-way combination of Comte, Montgomery's Cheddar and Ogleshield cheese. As if that wasn't enough to elevate this sandwich above lesser, one-cheese examples, it also includes garlic, leeks and red and white onions. It's the original, and still the best. www.kappacasein.com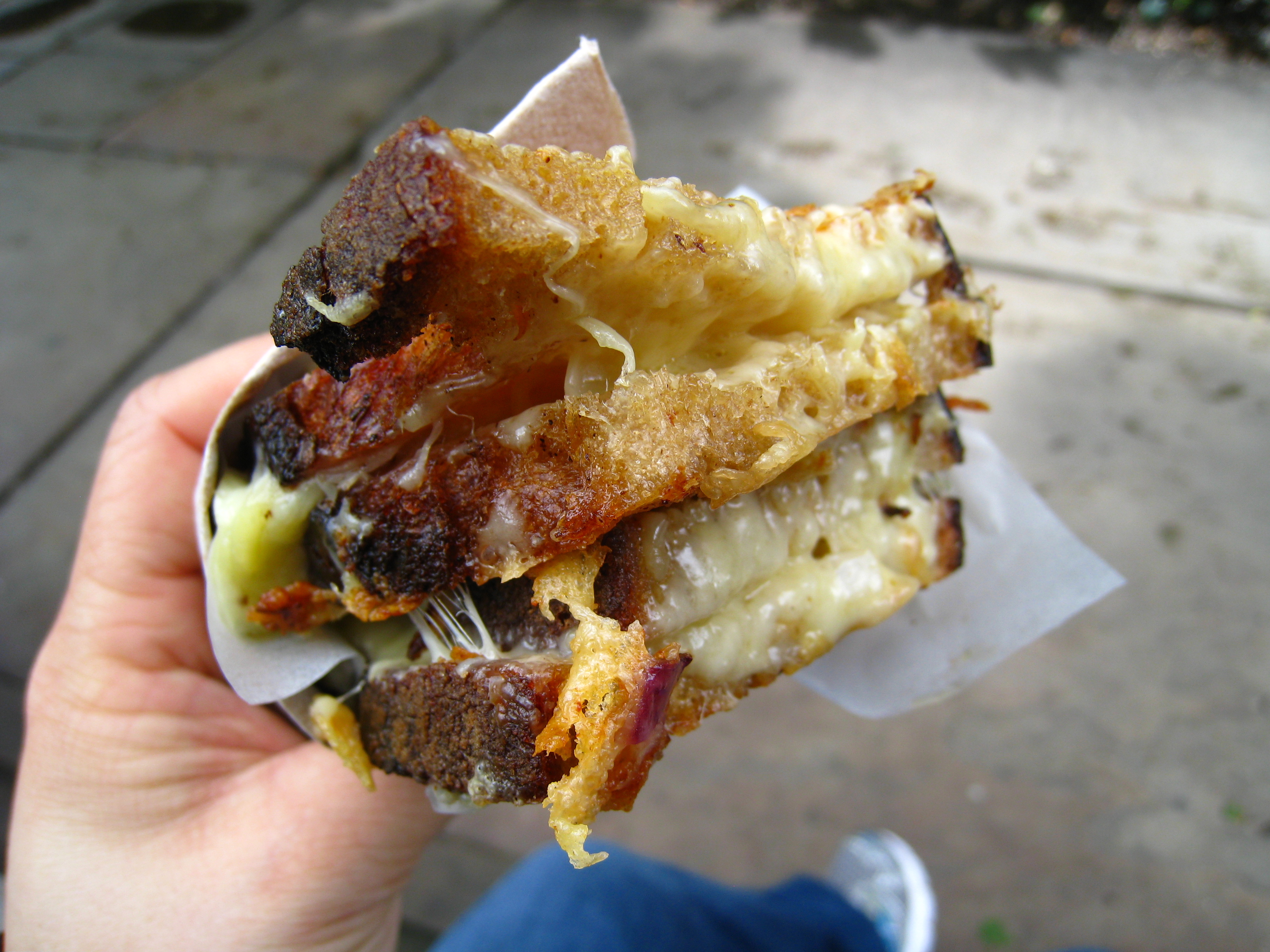 Image Credit: RosieTulips, Flickr
Duck and Waffle
What can really lift a sandwich above the competition? Well, a view over London from the 40th story of a skyscraper should do it. One of London's highest restaurants serves a cheesy beaut with the addition of shredded ox cheek meat, onion jam, a fried egg, and sriracha hot sauce. Is it still a toasted cheese with so many additions? Nobody cares because it tastes amazing. www.duckandwaffle.com
Grill. My. Cheese
You'd expect these guys to be good, considering their entire business is focused on making just one thing: grilled…no I can't do it, toasted cheese sandwiches. For me, the best is their signature: 'The GMC', a blend of cheddar, mozzarella and aged Gruyere, sandwiched between the toasted cheese bread of choice – sourdough, with a dollop of béchamel, for extra goo. www.grillmycheese.co.uk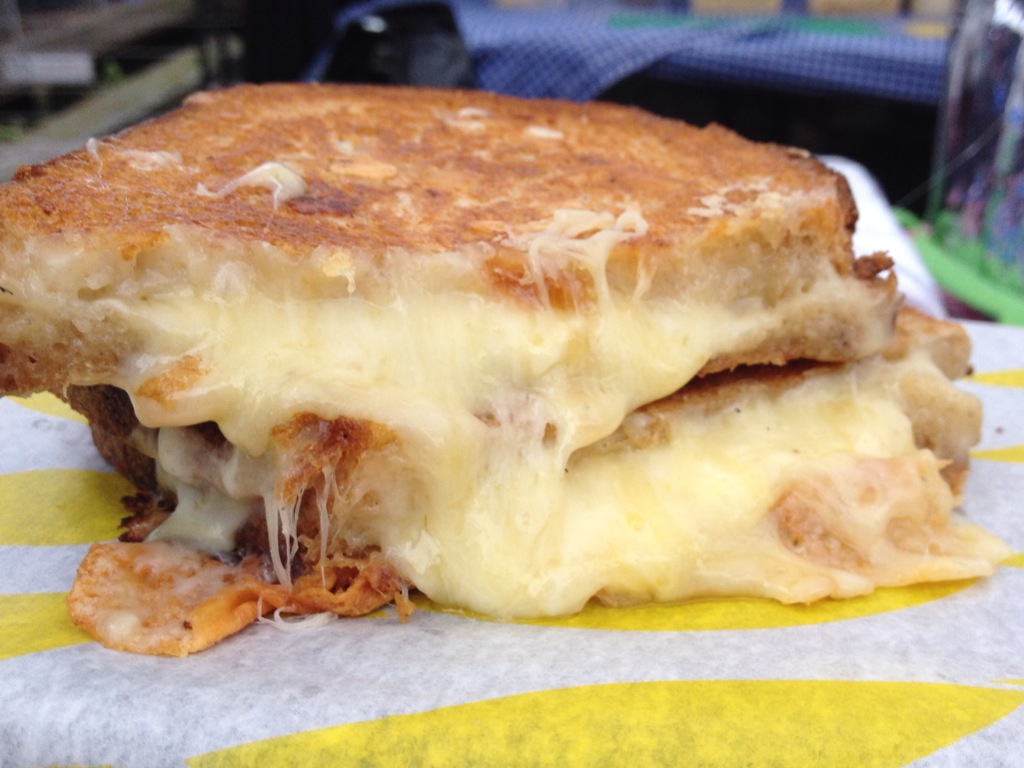 Image Credit: Grill My Cheese
Morty and Bobs
These two are so serious about their sandwich recipe that they keep their three-cheese blend – "the ultimate combination for ooze, stringiness and flavour" - a secret. Whatever it is it's melted between half white/half wholemeal sourdough and topped with red and spring onions. What I really love about these guys though is that they serve "EVERYTHING" with pickles. Perfect for nibbling alongside all that rich cheese. www.mortyandbobs.com
The Cheese Truck
I hope you realise that this list is in no particular order because The Cheese Truck most certainly would not come last. This lot are dedicated to melting British cheese, and their best is a classic Keens Cheddar, Oglieshield and red and white onion mix. It's also possible to add bacon, if you're into that kind of thing. www.thecheesetruck.co.uk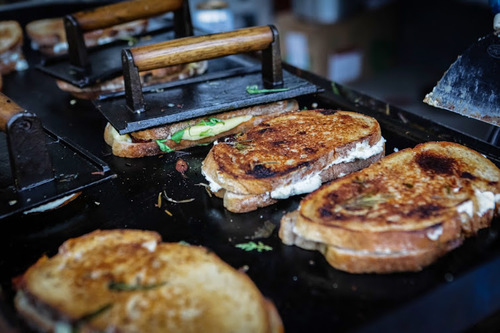 Image Credit: The Cheese Truck
Related Reads
Round up of the Best Cheap Eats in London
Five of the Best for a Pizza in London
____
Find a deal for restaurants in London.
BY: Helen Graves
Helen is a food and travel writer based in Peckham, South East London. She is the author of the book 101 Sandwiches and the blogs Food Stories, and The London Review of Sandwiches. She has written for The Guardian, The Times, The Evening Standard, Sainsbury's Magazine and various other publications. Her writing and recipes are inspired by the diversity of London and her travels and she is a sandwich and jerk chicken addict. She spent six years perfecting her recipe for jerk marinade, which is available to buy via her blog and in various shops in London. She won the fresh faces in food writing award at the Young British Foodie Awards in 2013 where judge Ottolenghi praised her 'jaw droppingly foul mouth'. She is also studying for a PhD in psychological medicine. Follow Helen on Twitter @FoodStories.'