Mac Addict - Best Mac and Cheese in Glasgow
BY: Emma Mykytyn |
12 May 2014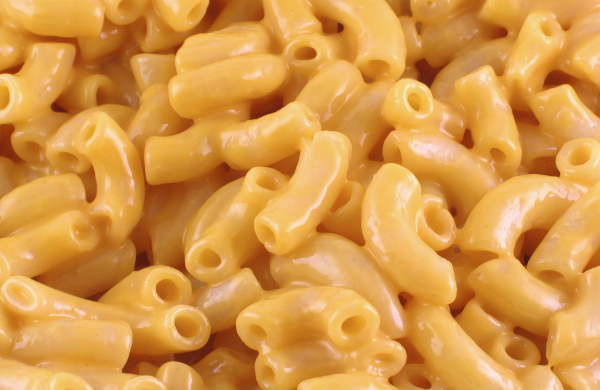 Glasgow has become mac and cheese obsessed. Known simply as plain ole macaroni and cheese in my younger days - there was many a cold wet Glasgow winter and only one thing for it – comfort food! Mac and cheese especially.
The current penchant for American style eateries has revamped the traditional recipe and given it a new lease of life. There's even a Scottish Macaroni Appreciation Club at Sloans now.
Sloans
Talking of Sloans, their cheesy pasta is renowned, so much so that it's listed as 'legendary' on their menu, and so it should be!
For £9.95 you get an ashet pie dish (those metal dishes that grannies made pie in but that are now the exclusive reserve of hipsters), with the base filled with skinny fries and topped with the sauciest, cheesiest pasta ever. You can get this topped with bacon, onion rings or salsa. I'd recommend the bacon for a topping, crispy bacon always goes well with mac and cheese. This size is meant for two but easily could be eaten by one - it keeps me fed for a full day!
If you don't want to share, or want a smaller portion for £7.95 there's a 'normal' sized portion. Upgrade for £1.50 each for smoked haddock, bacon and gruyere, parmesan and blush tomatoes or their mac of the month. They do love their mac and cheese at Sloans, if you do too - you have been told!
62 Argyll Arcade, 108 Argyle Street, Glasgow, G2 8BG. 0141 221 8886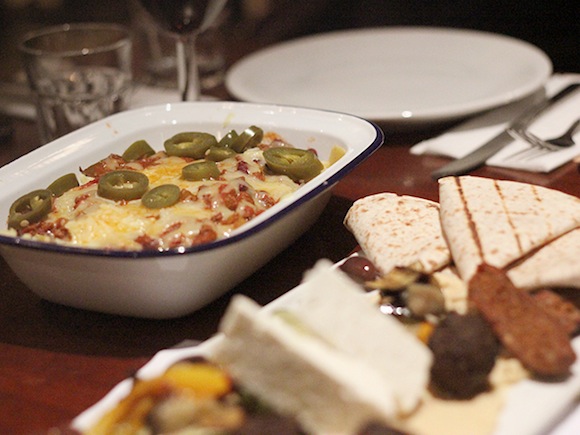 Image Credit: Ananyah
The Admiral Bar
Lesser known for their amazing macaroni and cheese is The Admiral Bar. Located in the Anderston office district, a lot of shoppers miss this place. A definite hidden gem here yet only a few blocks away from central station.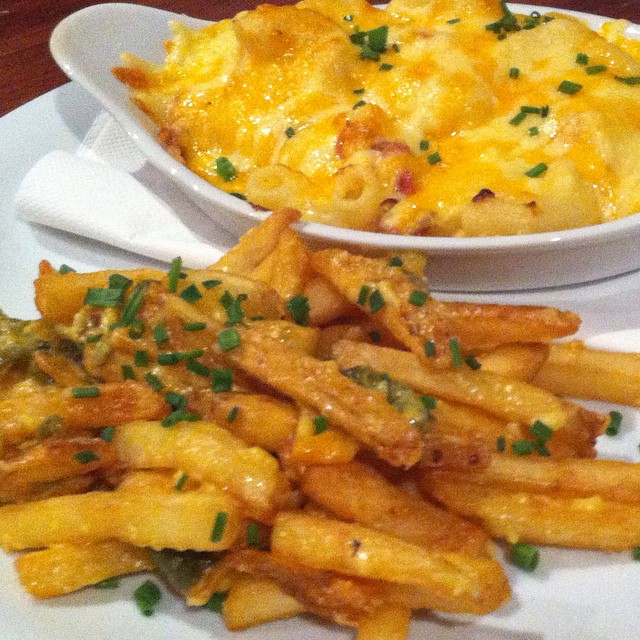 Image Credit: Food and Drink Glasgow
With a lovely old style gantry and stained glass, you wouldn't think it held the best club nights in the city as well as possibly the best mac and cheese in Glasgow. The mac and cheese is that well loved that there are five versions to try; classic, salsa, jalapeno, chilli beef and smoked bacon. You can also upgrade your fries to salt and chili or cajun style. Both delicious. All of their macs are delish, but my fave has to be the chili beef with just the right amount of meat to cheese.
72a Waterloo St, Glasgow, G2 7DA. 0141 221 7705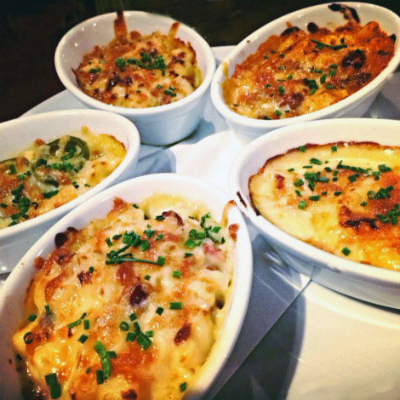 Café Gandolfi
Café Gandolfi is a famed Glasgow institution but they're not really known for their macaroni and cheese, rather for their fabulous breakfasts and inspired use of Scottish ingredients. However, when winter comes and you need some pasta and some cheese - thankfully it's on the menu. At £7.50 for a bowl you get thick and gooey sauce, big pasta and a good cheesy taste.
84-86 Albion St, Glasgow G1 1NY. 0141 552 9475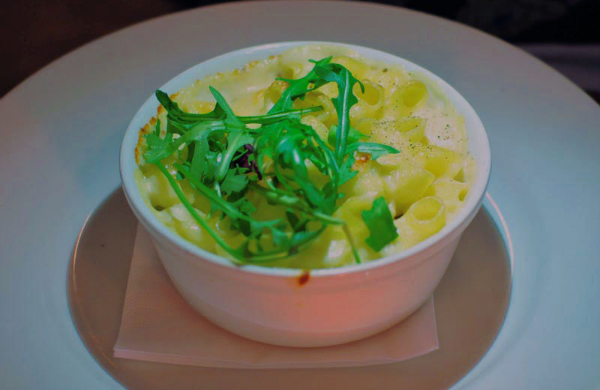 The best in my opinion? The Admiral. Basic, honest, mac and cheese – gooey, stodgy (in a good way!) home tasting macaroni but with some twists.
Do you agree with the list? are you a #macandcheese addict? Join the conversation, let us know your favourite places for a mac fix. @Groupon_UK #Glasgow #grouponguide
____
Related Reads
A Foodies Guide To Merchant City
Once Upon a Tart: A Tale of Tempting Treats in Magical Surroundings
Glasgow Brunch Ideas for a Lazy Sunday
Check out all our deals for restaurants in Glasgow.