Made in Chelsea Restaurants - Best for Burgers
BY: Nick Andrews |
1 Dec 2014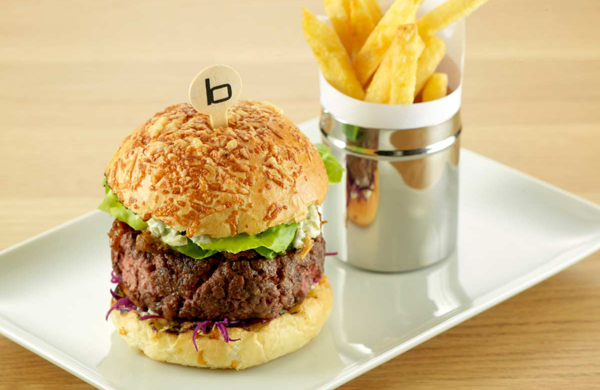 If Made in Chelsea can be described as "an eye-opening reality series that follows the lives and loves of the socially elite 20-somethings who live in some of London's most exclusive postcodes" then the preamble for this post should be "an eye-opening burger journey following the burgers loved by London's pre-eminent burger connoisseur". If, like me, Made in Chelsea is your guilty fix of aesthetically pleasing cum mindless reality TV, then when you're next strolling through Knightsbridge why not posh it up at some of London's most expensive (yet still good) burger joints.
Cut at 45 Park Lane
Cut is a modern steak restaurant located in Mayfair's Dorchester Collection's 45 Park Lane hotel. Headed by renowned chef Wolfgang Puck, it mirrors it's similarly upmarket namesake in Beverly Hills. The restaurant serves both wet and dry aged steak, as well as a select range of seafood, but more importantly there is also a special signature burger on the menu. Along with the swanky postcode you get some swanky people dining there, so it's perfect for an intimate date with your friend's girlfriend.
Cutis located at 45 Park Lane, W1K 1PN.
Burger & Lobster
Burger & Lobster launched its first branch in Mayfair in 2012, and what could be more Made in Chelsea than quaffing champagne by the magnum and knocking back a whole lobster whilst discussing your latest conquests, or chilling out over a glass of red with your girlfriends discussing who likes whom more. Go, have lobster and spank the wine list, or take a more-mouthwatering dive into the burger by reading my previous Groupon post. Either way you won't be leaving without a £50 a head bill. How Chelsea is that?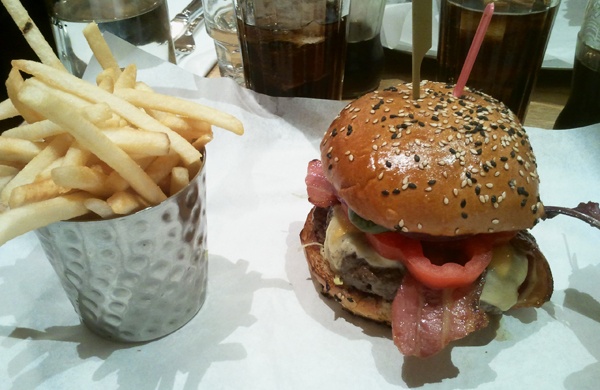 Burger & Lobster in Mayfair is at 22 Clarges St. W1J 7EF.
Bar Boulud
Daniel Boulud's eponymous restaurant is attached to the Mandarin Oriental Hotel on the corner of Hyde Park, close by to the Candy Brothers' luxury apartment block 'One Hyde Park'. So you can imagine it's a pretty upmarket affair. The BB Burger is the mac daddy of the Boulud burger menu, combining coarsely ground beef and topping it with foie gras and red wine braised short rib – all for an eye watering £19.75. Add a few £15+ cocktails to the mix, some desserts and coffee, and it won't be long before you're breaking the £100 per head mark.
Bar Boulud is at 66 Knightsbridge, SW1X 7LA.
So there we have it, three burgers with the style, aesthetics and price tag to make you feel like you were Made in Chelsea.
Related Reads
Review of Burger & Lobster in London
Best Burgers in London for under £7.50
Honesty is the Best (Burger) Policy - Review of Honest Burgers
____
Find a deal for restaurants in London.
BY: Nick Andrews
Nick is Hamburger Me and he likes burgers. Actually, it goes a bit deeper than that. Nick is, in fact, London's pre-eminent burger blogger, and the author of www.hamburger-me.com where, since 2010, he's been posting about and reviewing London's best burgers. He's a keen collector of burger memorabilia (check out his burger phone!) and he even has his own line in burger cufflinks...