GROUPON GUIDE TO MANCHESTER
Manchester Events to Send you Flying off the Wagon!
BY: John Stansfield |
15 Jan 2015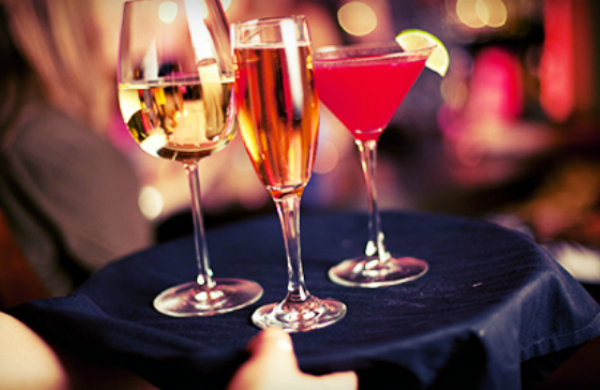 After the excesses of the Christmas period it makes sense to have a little time off from liver punching amounts of booze and gout inducing foodstuffs. But the whole of January? Are you sure? That's a lot of days. Thirty-one to be exact and we're only just reaching the halfway mark. If you're persevering with 'Dry January' or some sort of Detox routine then we salute you. Though you may want to look away as we run our thirsty fingers over some of the reasons you might have a bit of a wobble and fall off the January wagon. Good luck.
New Northern Quarter Bar Hold Fast
It seems every time you turn around in the Northern Quarter a new bar has popped up behind you. The Hold Fast Bar is one such new venture, hiding unassumingly underneath Hatter's Hostel on Newton Street (though technically it's around the corner on Hilton Street). This nautically themed bar offers a nice hidey hole from the brash surrounds of Stevensons Square and they are also showing classic films every night such as The Godfather and Raiders of the Lost Ark.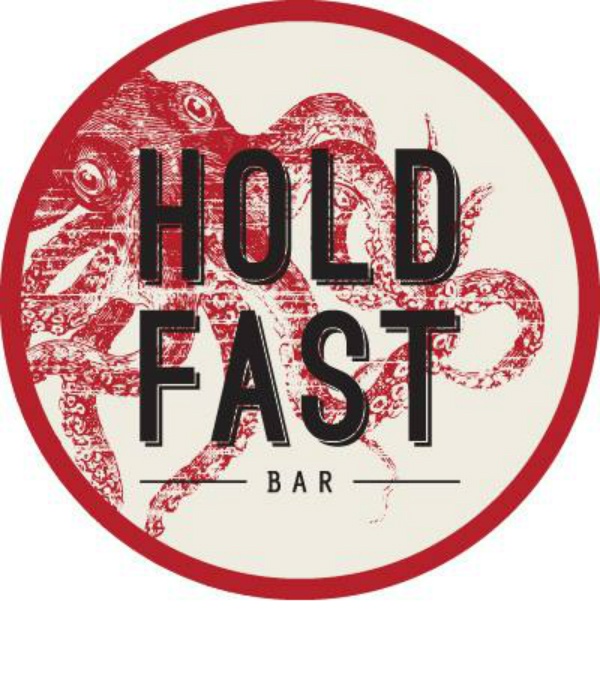 Hold Fast Bar, 50 Newton Street, Manchester M1 2EA
Carefully Planned All Dayer
When you hear the word all dayer your mind may immediately fixate on an alcohol infused fugue state. Though this small one day festival of sorts is more about the music, it does take place in the newly decked out Gullivers, which is proving itself one of the finer proper boozers in the Northern Quarter. Baby Brave, FLESH and Butcher the Bar are stand outs, but make sure you get down from the beginning as launching the show is folk troubadour Jo Rose who's haunting ditties about love and loss make him a Manchester musical treasure.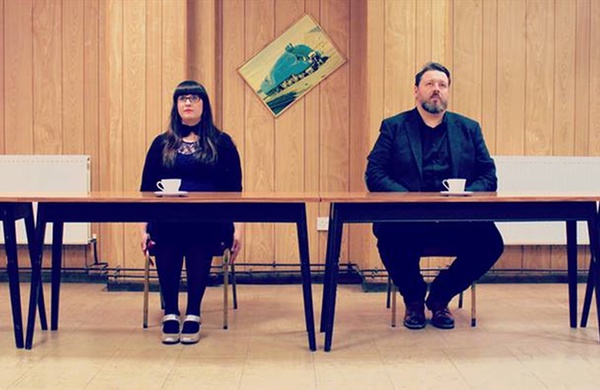 Gullivers, 109 Oldham Street, Manchester M4 1LW. Sat 17 Jan.
Manchester Beer Festival at the Velodrome
Combining the two warring camps of fitness and beer guzzling, the cycling mecca that is the Velodrome plays host to the second CAMRA Manchester Beer & Cider Festival. Cyclists and trainers will be replaced by beer bellies and brewers as the Campaign for Real Ale takes over the spectators concourse and the floor level inside the track. Only £3 if you're not a member of CAMRA the festival will feature over 500 beers, ciders and perries from around the country. Though as the night rolls on you may want to stay well clear of the steep gradient of the track.
Manchester Velodrome, Stuart Street, Manchester M11 4DQ. Wed 21 – Sat 24 Jan, times vary,
Volta's 1st Birthday
The mother of all temptations from those upon the sober January path, the much sought after 'free drink' arrives on Monday 19th January as Didsbury eaterie Volta celebrates its first birthday and is giving out treats to commemorate such an occasion. Volta has fast established itself as one of Manchester's favourite places for relaxed fine dining and good beer and wine, much like its sister venue Electrik in Chorlton. The free libations will be available from 6pm so if you do want to break that alcoholic duck for the price of a song make sure you get down early.
Volta, 167 Burton Road, West Didsbury, M20 2LN. Mon 19 Jan 6pm
First Chop Gigs
January is often a fallow month for gig lovers. Since everyone is taking it easy after the over indulgence of the Solstice, promoters are dubious about putting on gigs in the first month of the year. But there is perhaps one place that people might want to go to see a gig and kind of have to get a drink; a brewery. And with only two days left of the month, you've earned that pint. First up on the penultimate day of the month are 'Earth's primary exponents of cosmic dross' Henge who play their debut gig, on this planet at least. On the last day of the month Duke and the Darlings release their second single with support from the cinematic Glass Tides, Russ Erwin and Jess Kemp. If there's one good reason for turning dry January wet, surely it's a trip to a brewery.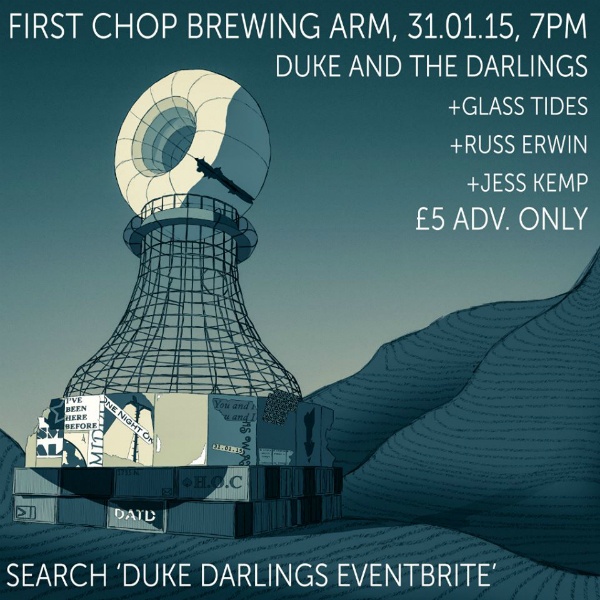 First Chop Brewing Arm, Unit 3, Trinity Row, Trinty Way, Salford, M3 5HN.
Henge, Fri 30 Jan,
Duke and The Darlings, Sat 31 Jan,
Related Reads
The Lowry - January and February Picks
Manchester's Best Small Museums
Sights With Bite: Alternative City Tours
____
Browse our deals for things to do in Manchester.
BY: John Stansfield
John is a freelance writer working for the likes of Creative Tourist, Time Out, The Skinny and Manchester Wire. He lives in Manchester and was once voted fifth funniest at his Sixth Form.