GROUPON GUIDE TO MANCHESTER
Top Restaurants in Manchester Shopping Centres
BY: Peter Callaghan |
18 Apr 2014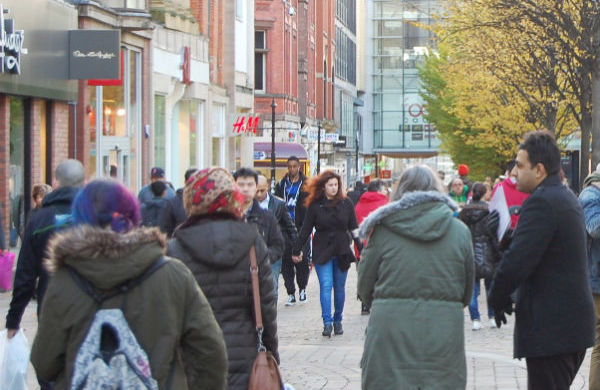 Fashionista or foodie, which are you?
Well there appears to be a growing trend to cater for both within our department stores.
Sure, there have, for a long time, been cafes within the big name stores catering for a quick sandwich or cake and coffee to refuel the lagging shopper but the offering seems to have gotten noticeably better.
The Trafford Centre
Starting off at the Trafford Centre, YO! Sushi has occupied a spot within the Selfridges store for nearly ten years, serving up Japanese favourites such as sashimi, nagiri, maki and noodles. The restaurant recently underwent a vibrant rebuild and a chain-wide menu change that was previewed in this branch before anywhere else in the UK.
Top Restaurants in Department Stores
Moving into the city centre and three of the big name department stores - House of Fraser (Kendals), Selfridges (again) and Harvey Nichols - have all incorporated dedicated restaurant spaces within the stores to cater for the sustenance needs of their clientele - as with those at the Trafford Centre, though, the food on offer goes beyond a simple refuelling.
Selfridges
At Cicchetti in Kendals and the newly launched Bottega within Selfridges you can expect broadly similar offerings, as both are operated by the family-run San Carlo Group. You'll find Italian small plate dining and sharing with a nod to some French influences at Bottega. The beauty here being that you can choose to just eat light with a couple of dishes or order more and take a bit more time to re-energise. All dishes are prepared using quality ingredients and are a definite step up from the more familiar Italian dishes we all know.
Harvey Nichols
On the second floor at Harvey Nichols – take your pick. Eat lightly at the stylish but less formal brasserie or take your time with a full dining experience and views across Exchange Square at the restaurant. Both offer superbly presented food from menus that are sure to have something to catch your eye. The service at both is also hard to fault. The beauty about the restaurant here is that if you are unwinding at the end of a hectic day's shopping, there is no need to rush off – the restaurant remains open beyond the store closing time.
All in all, if you are more foodie than fashionista, there is a fabulous choice of top restaurants in Manchester on offer to tempt you into any one of the stores above. However if the shopping is more important to you, then you can be assured of a pit stop to rival any as you search for the perfect shoes/dress/suit/bag*.
*Delete as appropriate – unless, of course, you need all four.
How do you get your food and fashion fix in Manchester? Agree with this list? @GrouponGuide_UK
Related Reads
My Favourite Manchester Coffee Shops
Places to Eat in Manchester - Culture Edition
Check out all our Manchester restaurant deals
BY: Peter Callaghan
Pete Callaghan, also known as, The Hungry Manc has lived in Manchester all his life and has been blogging and writing about food in his home town for nearly 2 years.  He also contributes to local lifestyle magazine VIVA. Always hungry. Mostly in Manchester