GROUPON GUIDE TO MANCHESTER
Manchester Gallery of Costume - One of Manchester's Best Kept Secrets
BY: Jess Hardiman |
11 Aug 2014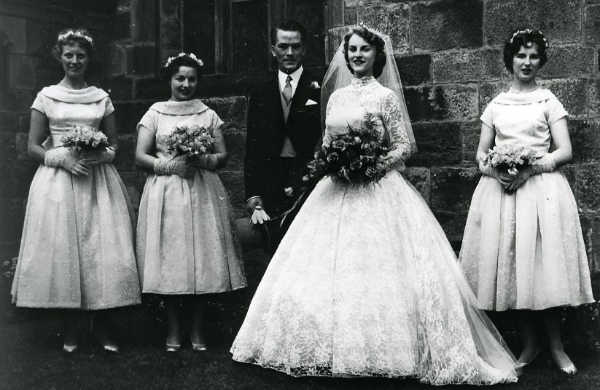 A child's dressing-up box is one of the most important tools that they have at their disposal, creating worlds from which they can draw lessons about growing up, aspirations and, most importantly, imagination. The world of role play and costume also presents us with our first introduction to darker territories such as those of gender expectations and vanity – as is evident as soon as a young girl places a plastic tiara on her head and feels pretty for the first time – and it is in this way that such masquerading becomes more significant than that battered old box suggests.
Indeed, the world of costume and fashion will always come subject to an inescapable social and cultural gravitas, making Manchester's Gallery of Costume one of the city's most important museums, but strangely also one that is also sorely overlooked.
Set within Platt Hall, an 18th century textile merchant's home, the gallery is home to over 20,000 items that date back to the 1600s right up to the present day. Here you'll find everything from clogs and shawls of Lancashire weavers to fashions of Manchester's South Asian communities, meaning that along with different eras, the collection also represents all kinds of people, backgrounds and attitudes.
Exhibitions here are also worth more than just a moment of your time, having previously covered themes like fashions of West Africa, sexuality, avant-garde knitwear and the North West's cotton industry, as well as focuses on well-known designers such as Yves Saint Laurent, Christian Dior and Joyce Ridings. Most recently, the Gallery housed an exhibition on the pioneer of the Swinging Sixties, Cheshire-born Ossie Clark. As a retrospective of one of Britain's most influential designers, this featured 25 outfits from the height of his career, showcasing the fluid lines and unsurpassed cut that Clark became renowned for, as well as the creative, bold prints of his wife Celia Birtwell.
The Gallery now welcomes its newest collection, Something Blue: Wedding Fashions 1914 – 2014 (on until March 2015). Exploring one hundred years of bridal fashion, the exhibition displays 18 unique gowns that were each worn by brides from very different backgrounds, including mill workers, women in the Air Force, wives of Lieutenants in the Royal Navy and more. Together the pieces create a narrative highlighting the changes in styles, materials and trends that have taken place throughout the century, such as the use of parachute silk in the 1940s due to the rationing of materials.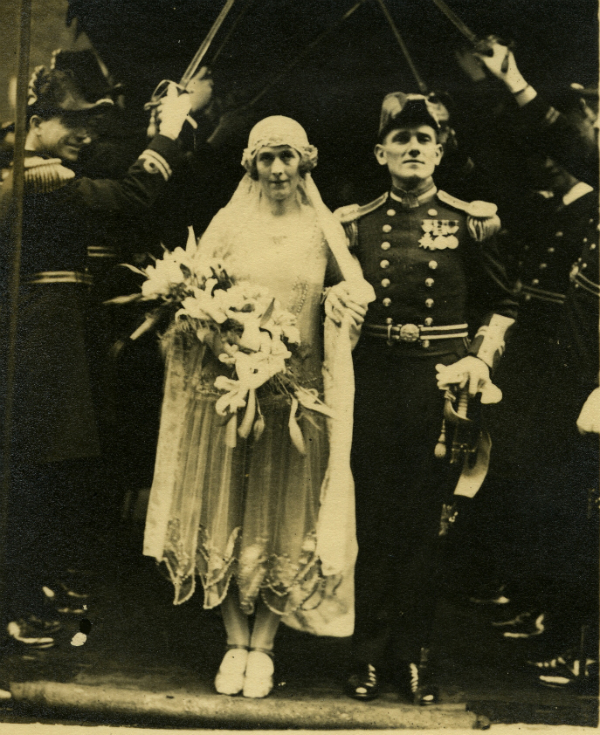 Sleeveless dress in cloth of gold with a scalloped hem. Worn by Rose Pilkington for her wedding to Raymond Taylor, a Lieutenant in the Royal Navy.
The Manchester Gallery of Costume is all too often a forgotten part of our cultural landscape and, with the revival of vintage fashions, perhaps more relevant than we're giving it credit for. Entrance is always free, so head down to take a deeper look at a world that has been deeply entrenched in our lives since we were born.
Gallery of Costume, Platt Hall, Manchester
Something Blue: Wedding Dresses – 1914-2014
1 August 2014 – 15 March 2015
Related Reads
Manchester's Best Museum and Gallery Shops
Manchester's Best Small Museums
Back in the Day: Un-Modern Places to Visit in Manchester
Check out our deals for things to do in Manchester.