Matte is Where it's at - Get the Matte Make-up Look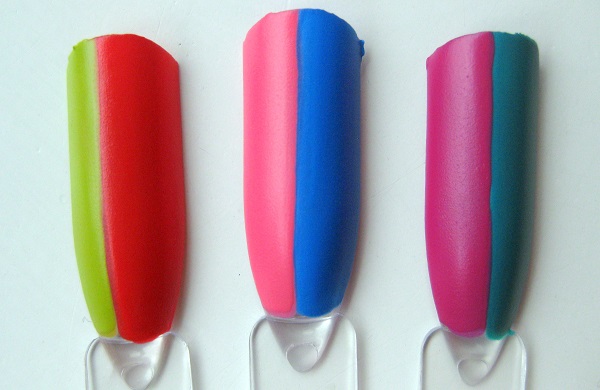 Matte Nails and make-up are one of 2014's biggest summer beauty trends - and look best when paired up with a golden glow or barefaced look. While matte make-up can be fun, it's not terribly forgiving on anyone who hasn't just stepped off a catwalk, so choose one or two elements to go matte-tastic and keep the rest of your make-up light and dewy.
How to Wear Matte Make-up
Starting with a light base such as Clarins Hydraquench tinted moisturiser, add a subtle flush with Bourjois Nude Velvet Cream Blush and highlight cheeks with Benefit Watt's Up. Keeping the eyes softly defined, add drama with a bold matte lip.
Matte Lipstick
Clinique Long Last Soft Matte Lipstick feels creamy on application, but sets to a matte finish that doesn't dry or crack on the lips like a typical matte lip. Very comfortable to wear, it wears off naturally in a similar style to any other lipstick, except that it lasts twice as long in my experience. The colours are fairly traditional and my favourites are the two brightest of the bunch: Matte Magenta - vivid cool toned pink, and Matte Mandarin - reddish orange.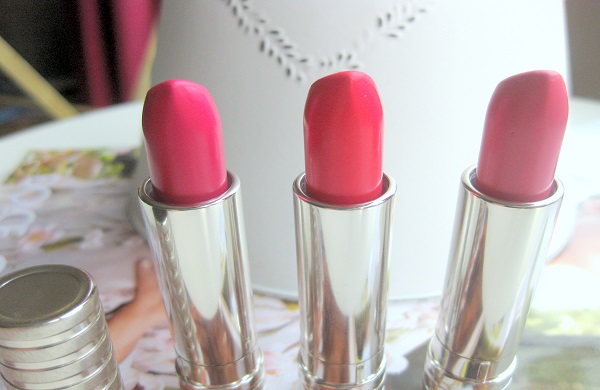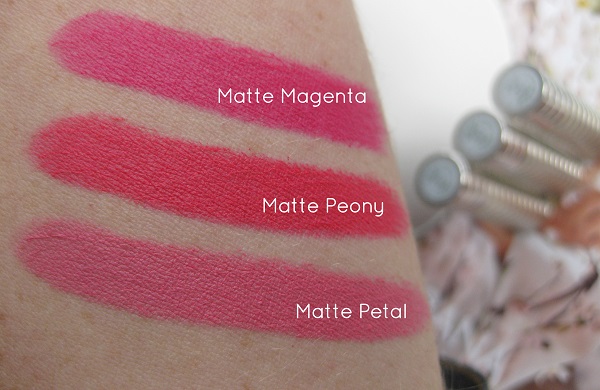 Equally good at less than half the price is Bourjois Rouge Edition Velvet. Better than it's much more costly competitors, its intensely pigmented gloss sets to a slightly more matte finish than the Clinique lipsticks. It remains comfortable on the lips and the staying power is strong until you choose to remove it - great for a night out or when you don't have time for touch ups.
Matte Nail Polish
For those who prefer to keep their pout glossy, a matte mani is the easiest way to tap into this trend. Lots of brands such as Models Own and Nails Inc have released matte colours, but Barry M pips them at the post with its latest collection of matte summer brights (at Superdrug and Boots). If you don't like the shades on offer, the brand has also released a matte top coat that can be worn over your own polishes for an instant matte finish.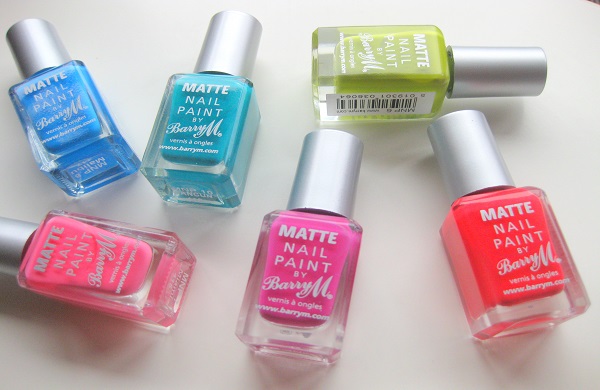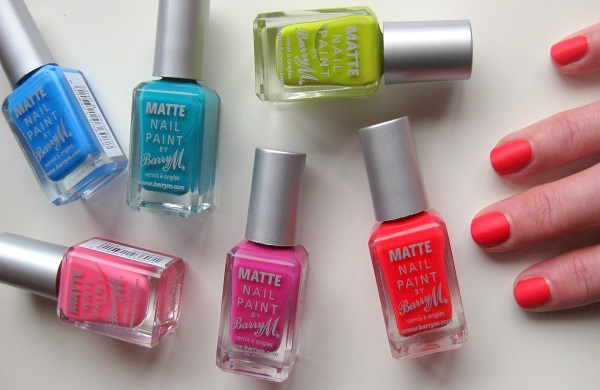 Matte Eyes & Hair
For an even more subtle matte look, try out matte finish eye shadows by MAC or MUA, combine a matte make-up base with bronze eyes and glossy lips, or try Charles Worthington texturising spray for big, tousled second-day hair.
Wearing Barry M Matte Nail Polish
____

To get your matte mani check out our nail salon deals.
BY: Nic
Nic is a Belfast beauty blogger, freelance writer and mum, with a penchant for Chanel lipstick, shopping & strong coffee. As editor of Strawberry Blonde Beauty, she helps steer women through the beautysphere with reviews, tips and the lowdown on the latest releases. Nic loves exploring Belfast's thriving cultural scene and agrees with Dorothy that there's no place like home.