Mexican Restaurants London - The Top 5
BY: Chris Pople |
16 Sep 2014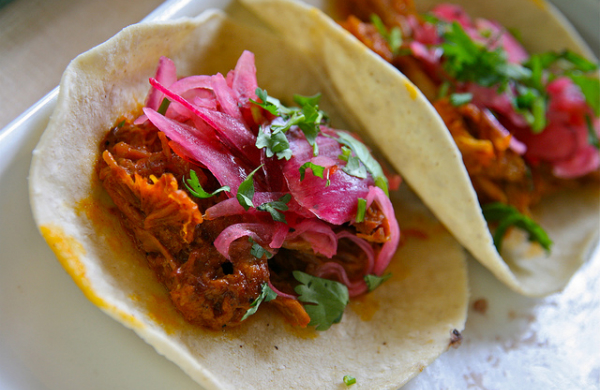 You want a New York quality steakhouse? No problem. The finest tapas North of Madrid? Take your pick. French, Chinese, Vietnamese, Indian – we've got some of the best in the world right here. But Mexican? You might struggle. I've given up trying to explain the dearth of fish tacos, mole and tamales in London - perhaps it's the lack of ingredients such as tomatillos or Oaxaca chillies although you'd think geography would make Thai and Vietnamese cooking just as challenging. And it could be something as simple as a lack of Mexican staff and though it's true they don't form the biggest expat community in London (around 4,000) there are only 35,000 Spanish (by last census) and they do OK for themselves. Anyway, if you look hard enough you can just about get by, if you're willing to make certain sacrifices. These are the pick of a slowly increasing bunch:
Taqueria
To my knowledge the only Mexican restaurant in London making fresh corn tortillas every day using their special tortilla machine, Taqueria is worth a go for the tacos alone. But friendly staff, a buzzy little room (actually two rooms, functionally but sensibly decorated) and a good selection of aged tequilas help make this a place to hang around rather than just grab a taco to go. Even the prices, while not quite North American levels, aren't unreasonable.
Mestizo
First of the 'posh' Mexican restaurants in London, Mestizo still has a following thanks to a solid mastery of a wide variety of Mexican food styles (mole, streetfood, ceviche) and a vast collection of tequila and mescal. True, the tamales and tacos aren't exactly priced the same as the streets of Tijuana, but they are very good, and they strive harder than most for authenticity in all other respects. Service is spot-on, too.
Lupita
There are many things that Lupita does very well – the house Carnitas (pulled pork) is exceptional, as is ceviche and the dramatic Chicharron, a vast tube of rolled cheese stuffed with fresh guacamole. It's also difficult not to be charmed by this bright, buzzy space near Charing Cross station, an oasis amidst the tourist-trodden chains that make up most of this area. The drinks list is a bit Spartan, and service can be harried, but you can do a lot worse.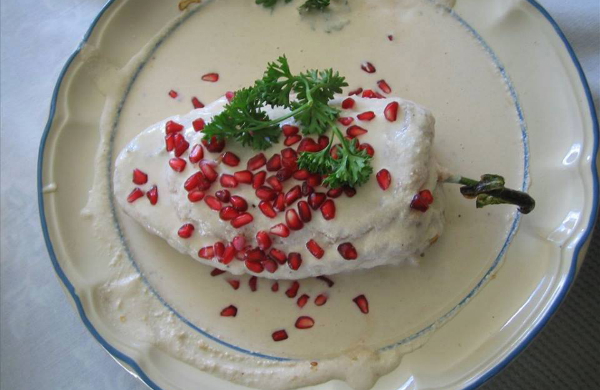 Image courtesy of Lupita.
Comensal
A brand new addition to the quickly-expanding restaurant community on Abbeville Road, Comensal strive for strict authenticity, with Mexican chefs cooking real Mexican ingredients wherever practical. Their signature dish is a mole, a recipe from one of the owners' mother's, but it's all fresh, interesting, lively food, particularly the ceviche using cod and tilapia.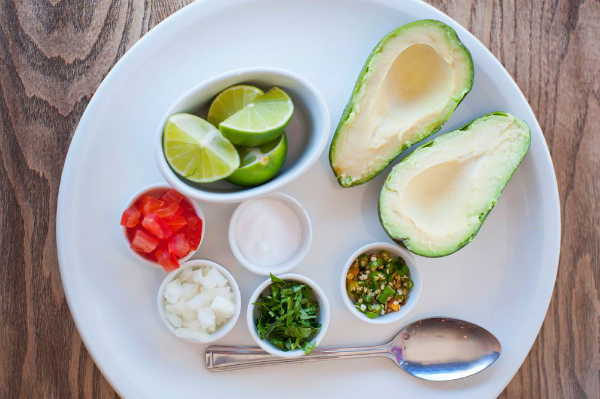 Image courtesy of Comensal.
Wahaca
London's very own take on Mexican street food, Wahaca is the extraordinarily successful chain began by the very first Masterchef winner Thomasina Miers all the way back in 2005. It's easy to be snobby about an Anglicised chain of restaurants with an Anglicised name based on a Mexican state (Oaxaca) but the fact is, Wahaca is great value, great fun, and regularly sends its staff on factfinding trips to Mexico to discover new dishes. They are also incredibly popular – waits at the Covent Garden branch can extend for many hours on Friday or Saturday nights.
Cover image courtesy of Scorpions and Centaurs, flickr
Related Reads
London's Recently Opened Restaurants
5 Places in London to Get An Authentic Indian Meal
Vegetarian Food London - Best Veggie Burgers!

____
Find a deal for a Mexican restaurant in London tonight.