Mother India - Masala Magic!
BY: Emma Mykytyn |
8 Jun 2015
Curry is big business in Glasgow, as indeed much of the United Kingdom. It took ten years for Chicken Tikka Masala to be voted off Britain's best comfort food list and there are grand award ceremonies, such as the Scottish Curry Awards and British Curry Awards and even Tripadvisor to compete with - a curry house has to keep on its toes to be "Masala magic" else it ends up being "Dosa disappointing"?
A Glasgow Institution
Mother India is a Glasgow institution and award winning restaurant whose name has become synonymous with quality Indian food. Established in 1990 they moved to their current Westminster Terrace location a few years later and have now expanded to open two Mother India's Cafés in both Glasgow and Edinburgh as well as opening two "dining in" outlets in/around Glasgow, which have kitchens and a delicatessen.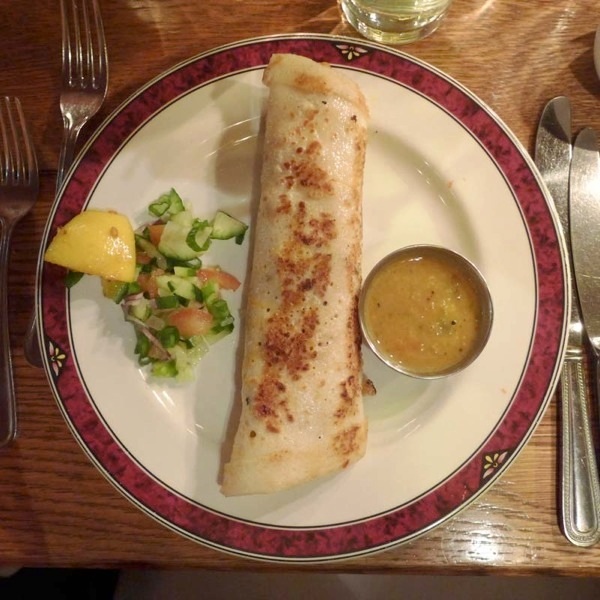 It all began after Glasgow-native Monir Mohammed was thrust from the comfort of his mother doing all the cooking to having to cook for his father as well as their animals at their house in Punjab. After a few hiccups along the way, Monir discovered a love of cooking, learning about produce and techniques, and what it means to have fresh ingredients available for cooking.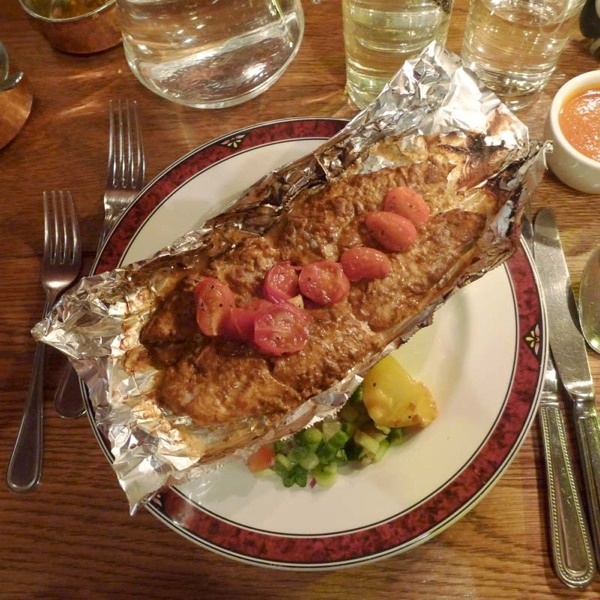 Starting out in an old shop, Mother India has, over the years, expanded into three levels of Westminster Terrace, this lends to each floor having a distinct personality with every available space taken over for tables and chairs. My favourite is upstairs with its old fashioned interior – dark paneled wood walls, candelabras and Art Deco chairs. It looks a little worn at times, but I'd say it's more of a loved look which adds to the charm, it feels hidden away, so different to what is below, as if you're attending a secret supper club.
Modern Menu in a Traditional Setting
In contrast to the subdued décor, the menu has a refreshingly modern outlook - starters such as ginger and green chilli fish pakora sit beside the traditional vegetable pakora. Haddock is mixed with Punjabi spices and even dill – I don't think you'll find too many Indian restaurants serving that up! Fish and seafood rank highly on the menu and this was the first Indian restaurant I ever tasted spiced fish, and have loved it ever since.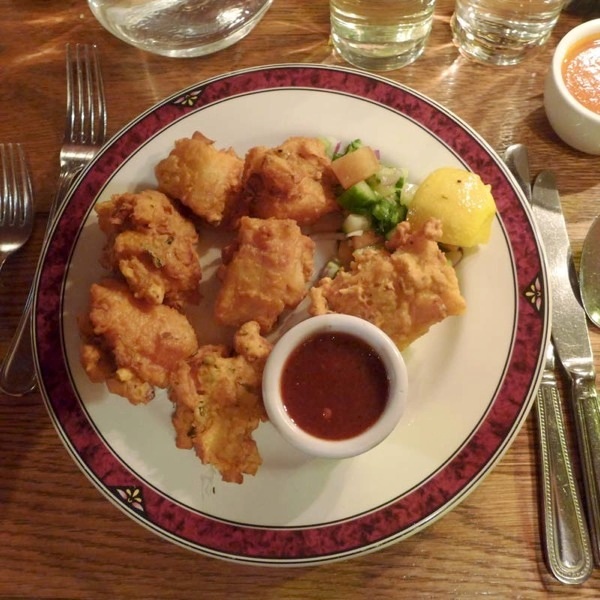 Mains include smoked lamb marinated in spices with broccoli and green chilli as well as the traditional butter chicken and of course chicken tikka. If you want to go healthy, brown basmati and wholemeal rotis are available.
Is Mother India the best Indian in Glasgow? You'll just have to go and see for yourself! The flagship restaurant's reputation is so firmly established that you're advised to book, even on a weekday evening. The kitchen also does takeaway and BYOB is allowed.
Mother India, 28 Westminster Terrace, Sauchiehall Street, Glasgow, G3 7RU
Related Reads
Koolba - Glasgow's Favourite for Curry
National Curry Week - Vegetable Pakora Recipe
Chinese Hot Pot - Where to Get them in Glasgow
____
Browse our deals for Indian restaurants in Glasgow.
BY: Emma Mykytyn
Emma is a freelance writer living in Glasgow. Loving all things food, she started her own blog, Food and Drink Glasgow, to record her dining experiences in and around Glasgow. The blog showcases the best of Glasgow as well as Edinburgh and some choice picks of Europe. With the top spot on Urbanspoon for Glasgow as well as a BBC Good Food Show Blogger spell under her belt, there's not much she hasn't tasted.