New Restaurants London - 5 Brand New and Brilliant!
BY: Chris Pople |
12 Jan 2015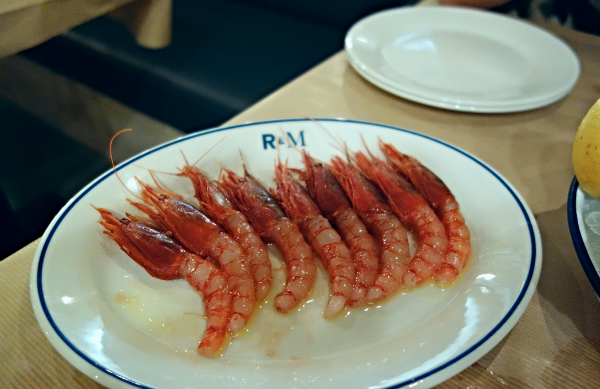 Though the pace of change in London restaurants has never been anything that be described as "slow", it seems that as 2014 turns into 2015 the sheer number and variety of new openings threatens to become overwhelming. Here are my picks of the best of the recent crop, make your reservations now before the rest of the city does…
Bad Egg
Clerkenwell
Chef Neil Rankin learned his trade under the BBQ masters at Pitt Cue and at his own joint Smokehouse up in Islington. With this pedigree, Bad Egg could be nothing but a roaring success, and indeed it is. But don't be fooled by the name – this is not merely a brunch spot, more of a clever riff on Neil's favourite bit of kitchen equipment, the Big Green Egg ceramic BBQ. Have the Korean ribs, the heaving great cheeseburger and the ox cheek tacos. Then maybe go for a little lie down.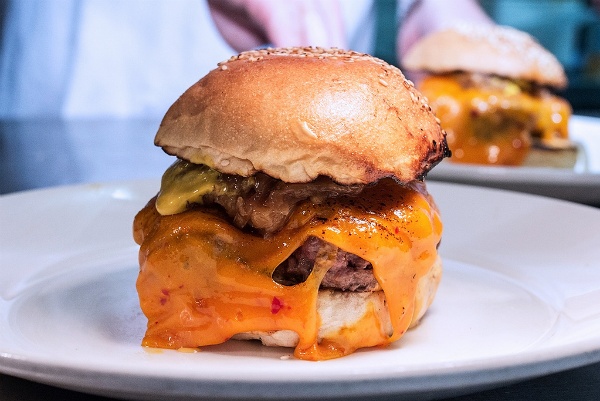 The Bad Egg Burger
Bone Daddies
Kensington
I wouldn't normally include a 2nd branch of a restaurant on these pages, but I have a feeling even the 10th outpost of Bone Daddies would still have them queuing down the street. If you haven't heard of them already, these are the guys that do the generous bowls of ramen, the wonderful soft shelled crab and fried chicken, all to a pounding rockabilly soundtrack. Flavours may sound wacky ("cock scratchings") but always work – rock'n'roll ramen for the rest of us.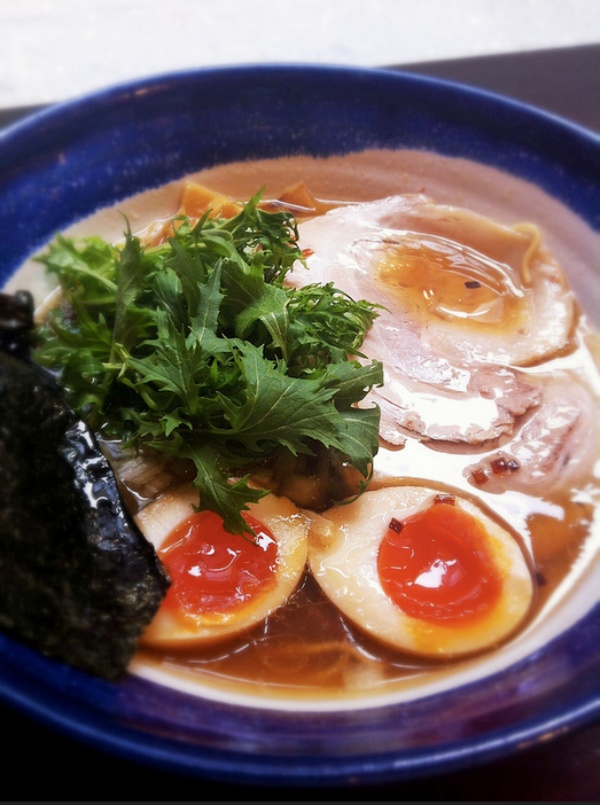 (Read more about Bone Daddies in London's Best Ramen & Udon - Get Your Noodle Around This)
World's End Market
Chelsea
An interesting one this – an all-day restaurant bar and members club with a focus on fresh seafood. Those with long memories will mourn the passing of the iconic World's End Pub, whose site it occupies, but it's difficult to feel too bad once you've tucked into fresh ceviche and Colchester oysters. And let's face it, there's not much else worthy of your wages in the area. www.theworldsendmarket.com
Rex and Mariano
Soho
Doing for seafood generally what Burger & Lobster did for lobster in particular – namely, sourcing it cheaply, cooking it well and making it available to the general public at a fraction of its usual cost – if anyone can make a success out of this huge site in Soho it's the Goodman group. There's oysters, there's whole flat fish, there's scallops, all treated with due deference and care, but it's the whole raw Sicilian red prawns that's had early adopters cooing with delight. www.rexandmariano.com
Kitty Fishers
Mayfair
In an achingly pretty spot in Shepherd's Market, so cutesy and Dickensian it could have been designed by Walt Disney, is served some of the most exciting modern British food in the capital. Head chef Tomos Parry, who won Young British Foodie Chef in 2014, is a man with a quite extraordinary range of skills and techniques at his disposal, and he uses them on a range of impeccably-sourced ingredients to absolutely devastating effect. Ex-dairy Galician steak and a clever Cornish ribeye tartare with horseradish are amongst many highlights, but just wait until you try the potatoes stuffed with Turnworth goat's cheese. Genius. www.kittyfishers.com
Related Reads
5 Great Value French Restaurants in London
Mexican Restaurants London - The Top 5
Thai Restaurants London - 4 of the Best
____
Find a deal for restaurants in London.
BY: Chris Pople
Over the seven years Chris Pople has been writing the Cheese and Biscuits blog, he has written about nearly 500 different restaurants, which is far too many by anyone's standards. During that time he has been lucky enough to be picked as one of the top food blogs in the Times, New Statesman and Esquire magazine, and for the last three years running has been named as one of London's 1000 Most Influential people. He's probably in a restaurant right now, scouring the menu for spelling mistakes and waiting for a martini.