GROUPON GUIDE TO MANCHESTER
Nothing Beats Street Eats
BY: Sarah Tarmaster |
7 Jul 2014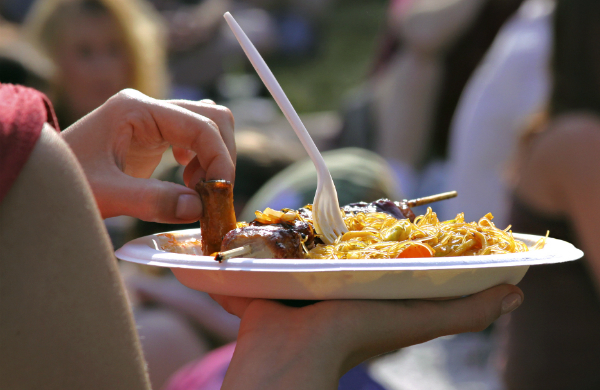 As the recession has taken bite, people are searching for a food bargain; but cheap food needn't mean rubbish food. An army of passionate foodies has been unleashed onto the streets. They are chefs who want to start a business but can't afford a restaurant, people who have been made redundant and want to step away from the rat race or those who want to take their food passion to everyday people.
Gone are the sweaty kebabs and £10 bag of mixed meats, in their place have popped up food markets, speciality produce stalls and even a monthly street food event - putting Manchester at the forefront of the eating revolution.
The best day-time market is definitely the one at Levenshulme, known affectionately to regulars as 'Levy.' Held on the fourth Saturday of every month it has quickly grown into a behemoth, since a local group saved the market from being scrapped by Manchester City Council. With over forty traders regularly turning up and hundreds of people coming to buy from them, it's fast becoming the place to go on for a decent bite to eat.
Levy Market is a mixed market, so don't be surprised to find cute craft stalls next to organic beauty products, next to a butcher. Out of the forty or so traders, the main emphasis is on food and not just any old food – local people producing high quality, freshly made wares.
Traders change regularly, but try and track down The Moocher, whose emphasis is on local, seasonal produce and is game/wild/foraged heavy – they make exceptional pies and potted meats. Bobby's Bangers is inspired simplicity, serving handmade sausages (gluten free too), in a broad range of amazing flavours (red onion is my current favourite). You can buy as sausages singly, so you can try as many flavours as you like without breaking the bank.
Also worth a check are Trove and their handmade breads, Robinsons Bakery for a naughty baked treat (custard tarts and Manchester tarts are good choices) and Arepa, Arepa, Arepa who sell… arepas (South American corn pancakes, split and filled with rich homemade moles* and lime heavy salsas).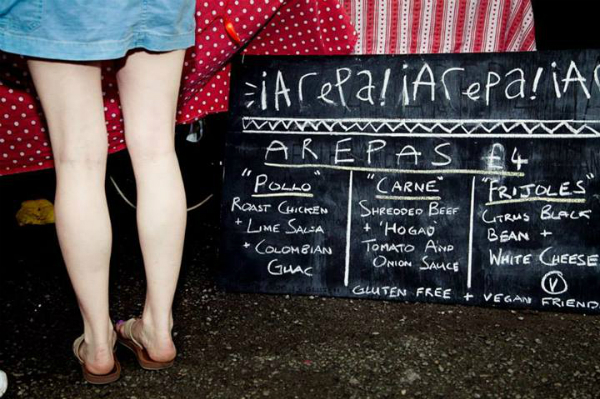 If you're in the city centre, it's always worth checking out Spinningfields. In a bid to make the place less of a corporate waste ground, the people behind Spinningfields have installed pop-up bars, ice rinks/outdoor cinemas and invited an ever changing rota of street food vans to pop up and serve people their wares – Pancake Corner are a firm favourite, they even make a non-carb/protein heavy one for all the gym-bunnies passing through.
If it's past sundown and you're searching for something good to eat, track down Guerrilla Eats – Manchester and Salford's monthly street food extravaganza that combines food, drink, music and partying all under one roof. Guerrilla runs as a co-operative, inviting the most imaginative traders the North West has to offer, sharing costs and passing savings onto the customer – their ethos is that street food isn't just for the hipsters, but that everyone should get to enjoy it.
Regular trader Fire and Salt BBQ is a must if you like proper American BBQ. He's the only trader in the NW (and even the UK) to have built a full pig smoking pit in his back yard – so you know it's the real McCoy. Dirty Dogs are famed for their tasty-yet-wacky take on hot dog toppings (past ones have included peanut butter, bacon and jelly, or raspberry and chipotle) and Chaat Cart make sublime gluten free/vegan (but you wouldn't know it) Indian street foods such as dosas and puri chaat.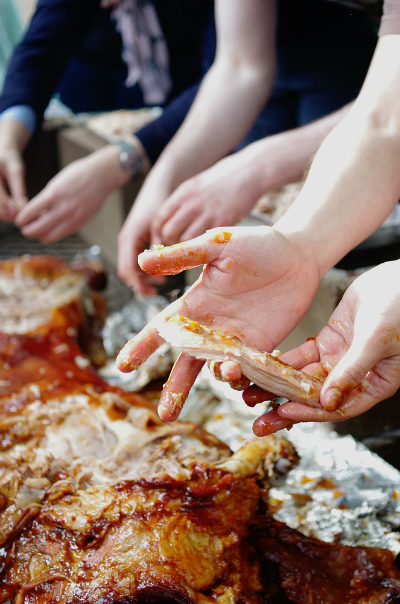 Don't be boring and eat indoors, liberate your senses and eat on the streets!
More Information
Where do you get your street eats in Manchester? Tweet us! @Groupon_UK #grouponguide
____