Oktoberfest Glasgow - Beer, Bratwurst and Oompah!
BY: Emma Mykytyn |
14 Oct 2014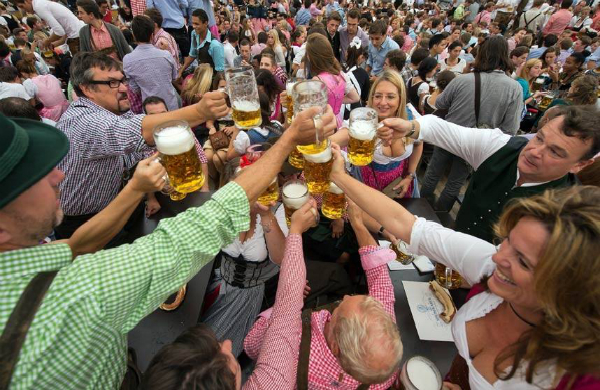 It's Oktoberfest time again there are two ways to experience this beloved festival in Glasgow. There's no need to travel all the way to Munich to join in the fun, get a table, get a beer and enjoy some oompah!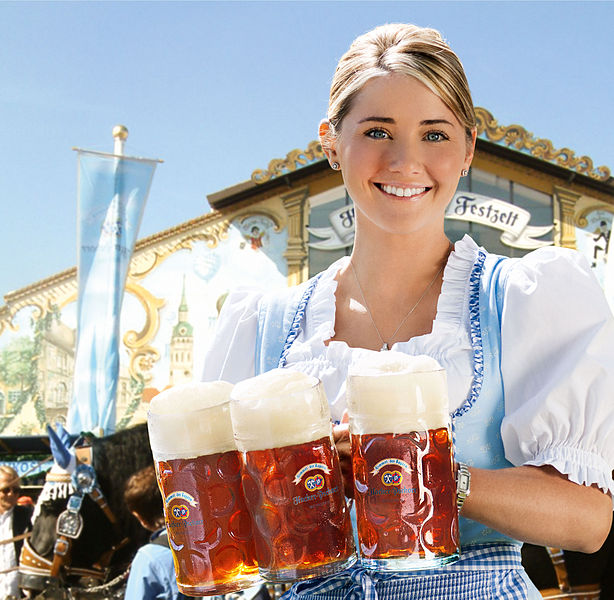 Oktoberfest at WEST
Where better to experience Oktoberfest locally than inside Glasgow's own Bavarian beer hall and brewery: WEST at Glasgow Green. Oktoberfest has been an important part of Bavarian culture, having been held since 1810 in Munich and has since been embraced by Glasgow and the rest of the world. WEST Brewery are based in the stunning Templeton Building, which has been part of Glasgow since 1892, and is a perfect setting for Oktoberfest. With large rooms, brew kettle and mash tun on view as well as long tables to recreate that Bavarian beer hall atmosphere.
WEST have been brewing reinheitsgebot beer here since 2006. Reinheitsgebot literally means "purity law". The original law, started in 1487, stated that only water, barley and hops could be used in the production of beer. As part of Oktoberfest, only beer brewed in Munich and to reinheitsgebot can be sold at Oktoberfest. This is handy as WEST brew their beer on site and to the reinheitsgebot philiosphy!
To get into the swing of things you really need to get some lederhosen and dirndls – or just enjoy some food such as currywurst and semmelknodel (bavarian bread dumplings) washed down with specially brewed Oktoberfestbier. I went a few years back for an Oktoberfest night and it was great fun. Good food, great beer (of course!) and unlike being in a huge tent, the atmosphere was like a private party – cozy, lots of chat and fun.
Accompanying the food and beer will be oompah tunes to keep the party atmosphere going. With thigh slapping, hand clapping and swaying – just be sure not to lose too much beer with the fun.
WEST Brewery, Building 4, Templeton Buildling, Glasgow Green, G40 1AW
Oktoberfest Glasgow Green Park
With space inside this mini Munich sized tent - 2500 people! The Oktoberfest on Glasgow Green will bring the spirit of Oktoberfest to Glasgow. Long tables, pretzels, beer and schlager music as well as staff wearing lederhosen and dirndls! On the menu will be the likes of German Schnitzel with Bavarian potato salad, while two music bands, Obenheimer Express Band and Zack Zillis, will make the trip from southern Germany to provide the foot-tapping sounds.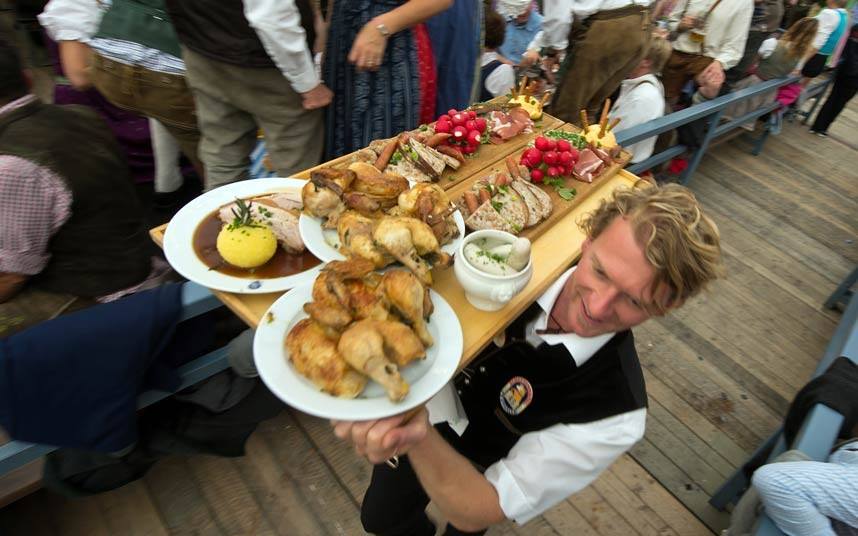 Oktoberfest runs from the 16th - 26th October, Prost!
Image Credits: Oktoberfest Glasgow
Related Reads
Once Upon a Tart: A Tale of Tempting Treats in Magical Surroundings
Glasgow Brunch Ideas for a Lazy Sunday
____
Find a deal for restaurants in Glasgow.