Oodles of Noodles in Zen Restaurant, Belfast
BY: John Ferris |
8 Apr 2015
In 2010 when I first sat down with Eddie Fung, the owner of Zen restaurant Belfast, he admitted that the world was changing. Quality food at a reasonable price were the buzzwords… Out of ten people asked, only one or two could afford to eat in his well-regarded sushi restaurant Zen for lunch.
Thinking about where the other eight people went at lunchtime, he formulated a plan to open Hakka Noodles a few doors down in Adelaide Street.
Some four years later, that offering is still doing what he'd planned – to bring the Zen brand of quality food to a larger audience with a cheaper price point.
And if you've not been (or have only tried its half-hearted namesake in the Kennedy Centre) you need to get down there, immediately.
The noodles are all made on premises with a little help from a machine… but then, if you had to do more than 100,000 bowls of noodles in a year, you'd wince at making them by hand too.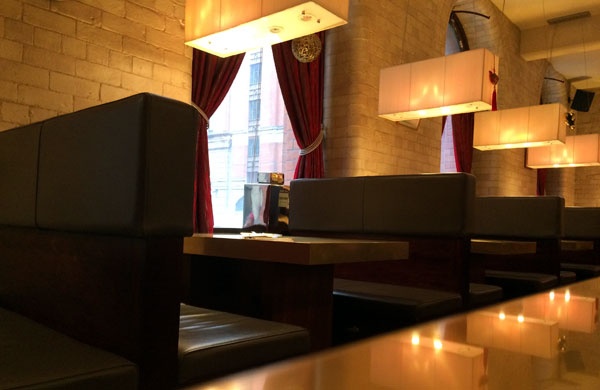 Inside it's high ceilings with a hefty hit of the Orient and the menu is crammed with deliciousness, and, in my humble opinion, the best dumplings in the city.
We kick off with salt and chilli prawns that are juicy and come with a bang. Then a crunchy duck samosa that's well partnered with spring onion and Hoisin. There's also a mix of two types of dumpling, the minced pork and cabbage being something that should be on every desert island wish list.
It's also a testament too that Fung's restaurants were serving freshly made fruit juices long before it was trendy to do so in the city.
The braised pork belly comes soft, fatty and meaty… everything a good belly should be but with a deeply salty soy-based sauce with preserved vegetables.
Somehow we miss the spicy swimmer crab on the menu, noticing when it's too late. But then, there's nothing to complain about the comforting buzz of a mountain of thick noodles and soft stir-fried beef. And an 'adult' version of the children's favourite - battered chicken - comes with a beer coating, a rich, creamy spiced sauce and thick udon noodles.
There's nothing to be said about desserts in Hakka that hasn't already been said about most Asian restaurants in the city - it makes poor reading with ice cream and cheesecake appearing as per the norm.
That said, there's nothing wrong with some Chinese tea to round of an evening. Especially since everyone at the table should no doubt be full to the brim by the sizeable portions!
___
Browse deals for places like Zen restaurant Belfast here: Restaurants in Belfast.