Oxford Street's Best Kept Beauty Secrets
BY: Jen Riley |
2 Jun 2014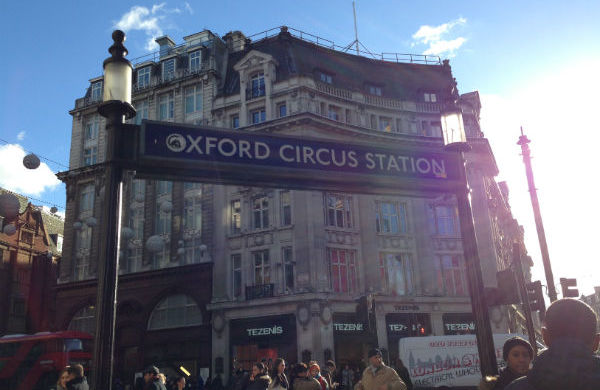 Oxford Street is a shopper's paradise, there's no denying that. From Tottenham Court Road to Marble Arch, the whole street is lined with shop after shop selling anything from cheesy tourist souvenirs to one of a kind vintage dresses and everything in between. What Oxford Street is not known for however, is a beauty. Although each department store has its own beauty offering, the street is not really known as a pampering destination. There are some beauty gems to be found in there - you just need to know where to look.
Heena Beauty
My number one hidden gem can be found in The Plaza shopping centre, located between Oxford Circus and Tottenham Court Road tube stations. On the first floor (up the escalators to the right) is Heena Beauty, where you can get your eyebrows threaded to perfection for the measly sum of £5. (They offer a whole manner of other essential hair removal services too, but I only have personal experience of the threading.) No need to book - just walk in and they will fit you in. It's not luxury, but it is a bargain compared to concessions in department stores charging £15 and up.
Radiance Beauty Salon
Another beauty gem, slightly away from the main Oxford Street drag, is Radiance Beauty Salon. Close to Charlotte Street (which is an absolute gold mine for eateries, by the way), this small but very friendly salon offers all the usual treatments for reasonable prices. It's worth following the salon on Twitter* as they have daily £10 deals on different treatments, as long as you can go that day.
Headmasters
For more beauty bargains I also recommend
Headmasters Salons
- there are two close to Oxford Street: one in Mayfair and one in Soho. Whilst this is a chain, the conveniently central location and their standby appointment service (just £25 for a wash, cut and blow dry when you book on the day or after 6pm the day before) is great if you tend to be impulsive and last moment with your hair maintenance (guilty as charged). I have also found that Headmasters has the best biscuits of the salons I've been to in London - if that doesn't tempt you, I don't know what will.
WAH Nails
Finally, for nails I suggest heading to the basement of the amazing Topshop Oxford Circus, where you can find their own little beauty offering including the amazing WAH Nails. WAH Nails were pioneers of quirky nail art before it became so mainstream and they really are amazing. You can even get yourself a tattoo or piercing, if the mood strikes you whilst browsing in the Topshop flagship, at the Metal Morphosis Studio! It's no wonder I managed to lose four hours of my life in that place once!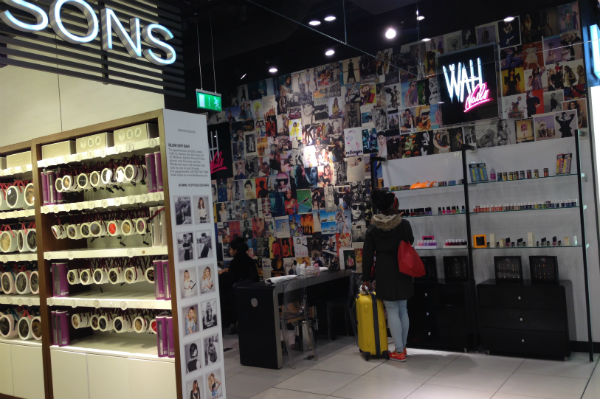 More Information
*Radiance Beauty Salon on Twitter.
Can you recommend hidden beauty gems in London? Join the conversation @Groupon_UK #GrouponGuide
____ Check out our 
London beauty deals
.
BY: Jen Riley
Jen is the writer behind the London-based beauty blog, A Beauty Junkie in London. The blog was started back in 2009 and is exactly what it says - all about a beauty junkie who can't get enough of all things girly...and lives and works in London. Jen is equally as enthusiastic about many other things in life - including macaroni cheese, her two house rabbits, finding the perfect striped top or pair of ankle boots...and other slightly less shallow pursuits. Jen can also be found on Twitter and Instagram @beautyjunkieldn where she mainly shares insightful tweets or photos about lipgloss or what she had for lunch.