Paul Stafford Hairdressing: Where Hair Lives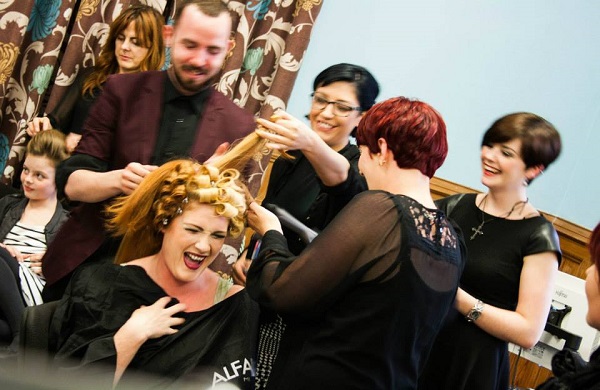 "Hairdressing doesn't save lives; we just love making people feel good about how they look."
 - Paul Stafford Paul Stafford's on Belfast's Lisburn Road is a multi-award winning salon that has raised the bar for hairdressing in Northern Ireland and beyond. If you're looking for a seriously stylish salon with some of the most passionate, highly trained hairdressers around, Stafford's is where it's at. A number of things struck me on my first visit, which just happened to be on one of the busiest days of the year. Firstly, the great buzz and happy atmosphere - these people are passionate about what they do and their enthusiasm is contagious. I had the undivided attention of every stylist who worked on my hair and the attention to detail was like nothing I've known before. I loved being there and left knowing that I'll be back, a big deal for someone who has been faithful to another hairdresser for 15 years. I caught up with Paul Stafford - who runs the salon with his wife, Leisa - for a chat about what drives them.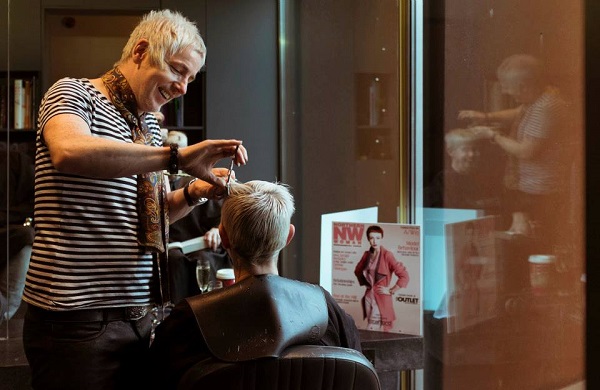 What do you think gives Stafford's the edge?
The hairdressing is of a very high standard and shows a good understanding of technicality with a fashion edge. We only employ really passionate people who love this industry - and are as obsessed with hair, fashion and music as we are. We will push clients beyond their comfort zone - but with a realistic idea of expectations, taking into account face shape, lifestyle and what their hair can technically do.
What advice would you give to someone that's stuck in a rut with their style?
I'd start by finding out a client's hair history and what looks they enjoy having. Finding the right hairstyle is a process - the right look won't change someone's life, but will give them a spring in their step!
How would you describe Belfast peoples' attitude to hair - and do you think they've changed?
Ten years ago people were interested in fashion; now they're interested in celebrity. We try to point people towards slightly edgier style icons, or better still, something unique to them.  We want people to leave our salon feeling amazing, with a pride in their own individual look.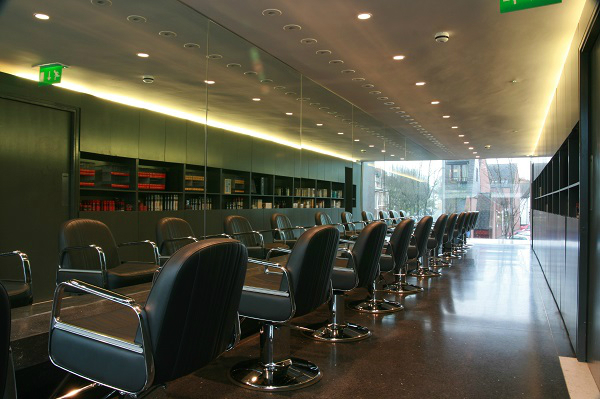 Your salon is super stylish - do you think the environment is an important part of people's experience when they visit?
The experience is nearly more important than the service. Our salon is a bit like a kitchen - we're surrounded by really decent, unpretentious people who genuinely love working together in an incredibly creative and productive team.
Word on the street...
"
I would happily say Stafford's is the best salon in Belfast, where you know that every stylist has been trained to expert level, so you're guaranteed a perfect result every visit!
" - Rebecca Bryson, Make Up Artist, 
rebeccabryson.com
"
Your hair is in the best hands in the world at Stafford's. It is one of my happy places - and the craic is always good.  If you don't belly laugh at least once in Stafford's, there's something wrong!
" - Katrina Doran, Editor,
Sugahfix.com
  (client for 15yrs, every 8 wks!) My own thoughts... Paul and Aidan encouraged me to step out of my comfort zone with a new cut and colour.  I was a bit nervous, but confident that I was in safe hands and have had great feedback - friends said it took ten years off me! See pics of my new look at
strawberryblondebeauty.com
Paul Stafford Hairdressing,
 671 Lisburn Road, Belfast BT9 7GT Join the conversation!  
@Groupon_UK
#grouponguide
 #Belfast ____ Check out our deals for
hairdressers in Belfast
.