Find a Polish Restaurant in London Tonight
BY: Helen Graves |
25 May 2015
Polish food is gutsy, satisfying and full of homely charm. Think plates of steaming pierogis (dumplings), smoked meats, delicious soups ranging from clear to the deep bruised colour of borscht. Here are the best places in London to get your fix of Polish food.
1. Mamuska!
At first glance, Mamuska! doesn't appear to have a lot going for it; not many restaurateurs will fight you for this blustery site inside a run-down shopping centre in the heart of Elephant and Castle. The draw here however, is value. Five pork pierogi will set you back £3.75, and all side dishes £1.30. They also serve dangerously sinkable vodka in 50ml shots. Be warned.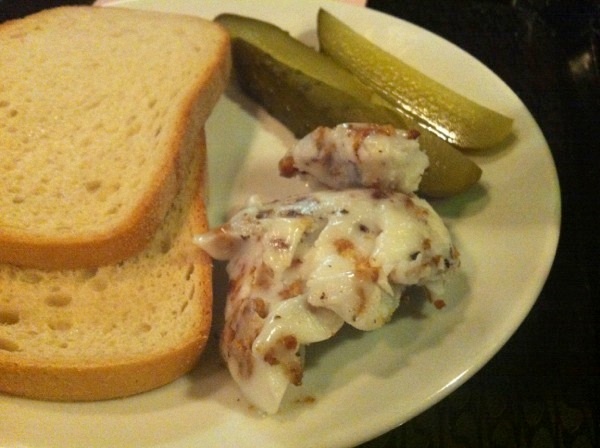 2. The Polish Deli
If you want to take the flavours of Poland home with you then The Polish Deli stall is a good place to stock up. Buy sweet and savoury pastries, cured meats such as kabanos and rich Polish pate from their stalls at various London markets (see website for details).
3. Daquise
For more than 65 years, Daquise has been serving Polish specialities to locals and visitors, some of them famous; Roman Polanksi visited while filming Repulsion, for example, regularly darkening the door in search of pierogi. You'll also find classic dishes such as stuffed eggs, beetroot and cucumber soups and rabbit in mustard sauce, served in charmingly quaint surroundings.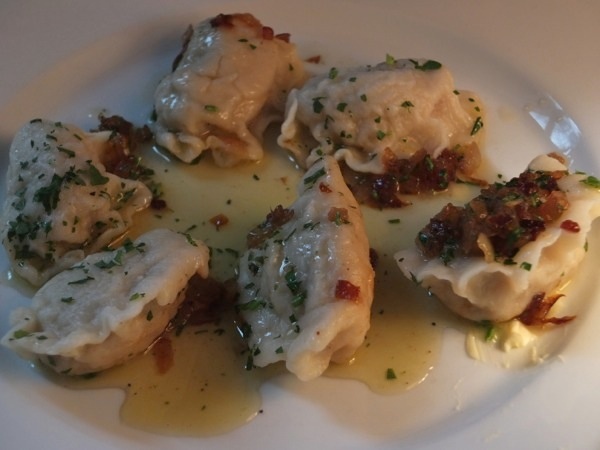 Photo Credit: Daquise by B, Flickr
4. Polsmak
This North London deli stands out as 'high-end'. Go there for smoked fish and Polish buttermilk, vodka and beer. The shelves in this pretty little shop are absolutely crammed. If Polsmak don't stock it, then you probably can't find it in London.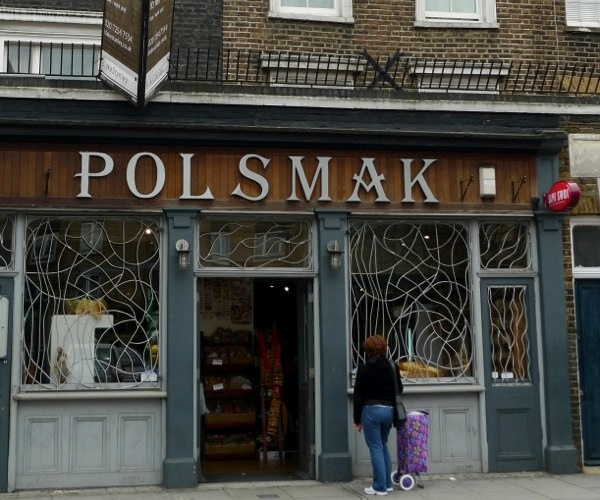 Photo Credit: Polsmak by Ewan Munro, Flickr
5. Patio
For the truly traditional, head to Patio in Shepherd's Bush. The restaurant has been going since 1986, and the menu changes daily. The slightly eccentric owners have bags of charm and the prices are stupendously low. This is a much loved restaurant that deserves your patronage.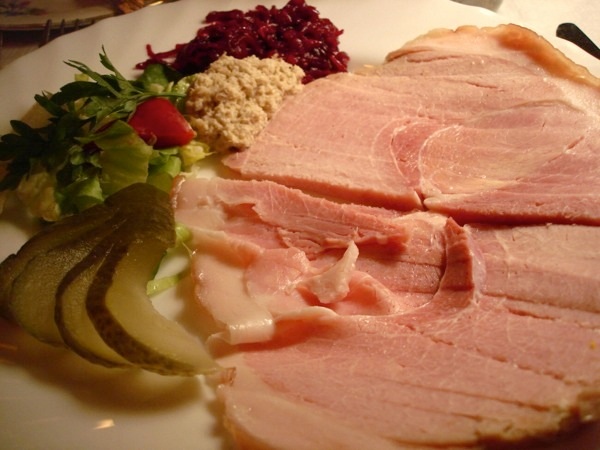 Photo Credit: Patio by Su-Lin, Flickr
6. Ognisko
Housed in a grand building in Knightsbridge, Ognisko serves traditional Polish food with serious style. All the Polish flavours are here: herrings, beetroot, pork and cherries. There are dishes for the more adventurous, such as stewed duck hearts, and the bread baskets come with pickles and butter. I think that's all bases covered.
7. Beetroot Deli
Beetroot Deli in Hampstead Heath imports all kinds of Polish foods and drinks direct from the homeland. You'll find cheeses, charcuterie, marinated herrings, pickles, traditional Polish cakes and loads more. The sandwiches in their café are definitely worth trying, and their bacon roll is gaining something of a reputation as one of the best in the area. Finish with a slice of cake and a coffee.
Related Reads
The Best Greek Restaurants in Town - By Greek Food Lovers
African Restaurants - Best Ethiopian/Eritrean in London
5 of the Best Korean Restaurants in London
____
Browse our deals for Polish restaurants in London.
BY: Helen Graves
Helen is a food and travel writer based in Peckham, South East London. She is the author of the book 101 Sandwiches and the blogs Food Stories, and The London Review of Sandwiches. She has written for The Guardian, The Times, The Evening Standard, Sainsbury's Magazine and various other publications. Her writing and recipes are inspired by the diversity of London and her travels and she is a sandwich and jerk chicken addict. She spent six years perfecting her recipe for jerk marinade, which is available to buy via her blog and in various shops in London. She won the fresh faces in food writing award at the Young British Foodie Awards in 2013 where judge Ottolenghi praised her 'jaw droppingly foul mouth'. She is also studying for a PhD in psychological medicine. Follow Helen on Twitter @FoodStories.'