Projecting Movies For Over 100 Years - London's Oldest Cinema
BY: Janis Curry |
18 Apr 2014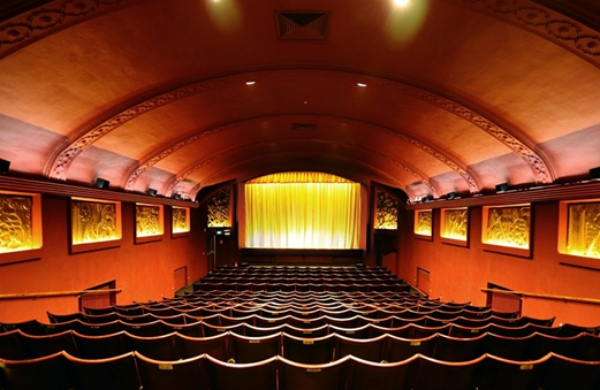 The Phoenix Cinema has been around for over a century. Old schmold, right? I mean, in London I seem to be surrounded by thousand year old buildings so, in comparison, 100 years doesn't seem all that impressive. But consider what else was going on in 1910 when the Phoenix (then named the Picturedrome) was built… George V was King. If you had an annoying cough, your doctor would give you a bit of heroin to make you feel better. People were expected to enjoy long, fruitful lives, to the ripe old age of 55. If you had money in your pocket you could buy Henry Ford's Model T car - today you could buy a car that drives itself* while you relax with a hot stone massage. The cinemas, too, were a world apart from how we experience film today. You'd get dressed up to go to the pictures and look forward to a silent film with live performances by singers, dancers and magicians. In other words, you'd enjoy an evening of entertainment rather than having to sit through an absurd clip of Red and Yellow (the M&Ms) on the red carpet. Whether you knew it as
The Picturedrome
, The Coliseum, The Rex or The Phoenix, our local cinema was the place to be.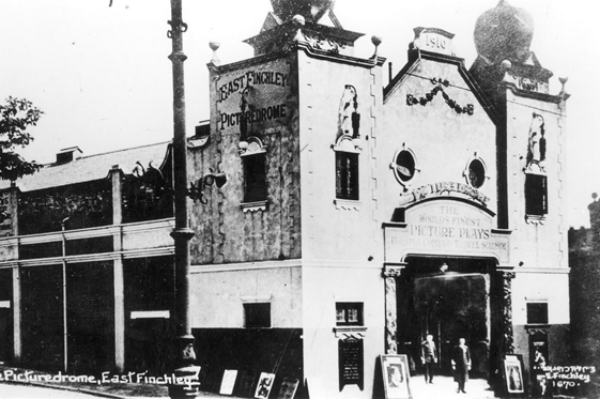 Throughout its history, The Phoenix has always had bold, interesting programming. When it first opened its doors in May 1912, its inaugural film was
Saved from the Titanic
, a silent film released only 29 days after the tragedy, starring actress and survivor Dorothy Gibson. In the 20s, it was one of the first cinemas in Britain to show 'talkies', the first being Al Jolson's
The Singing Fool
in July 1929. Even in the late 1970s, young people could come to The Phoenix to see The Life of Brian, which had been banned in many mainstream cinemas and across entire cities. In what turned out to be a stroke of genius, after the war our cinema started focusing on 'art house' films, foreign language and independent British films, and replaying popular movies that were no longer showing in the other cinemas. The magic formula that won the hearts of post-war film lovers still works today – you'll see queues for a 1975 Senegalese film alongside queues for Hollywood blockbusters and Disney classics. While you won't find too many live orchestral performances in the cinema anymore, over a century on it's still the place to be, and is the heart of East Finchley's community. Standing in that queue, you'll find yourself laughing with neighbours, offering to help an elderly local carry carrot cake and cup of tea to her seat, and chatting with random strangers about the great selection of beer. On Saturday mornings, your children will run into all of their friends at
Kids Club
, and at Toddler Time and Bringing Up Baby sessions you'll forge lasting relationships with other new parents  in the neighbourhood. There are also
'autism friendly' screenings
designed for local people who are more sensitive to sound and light. For young adults, there are film-making and animation workshops, and if you're up for a lively discussion about the subjects raised in a thought-provoking political film, there is ample opportunity for debate over a glass of wine at the
Film Group
. Sure, it's run by passionate art-house film lovers, and some of the films are quite challenging, but don't let it fool you into thinking that the Phoenix takes itself too seriously. Even after its £1m restoration, the Phoenix has the warm, well-loved feel of an over-cuddled teddy bear, a little like Stanley in That Rabbit Belongs to Emily Brown. It's our pride and joy, our local treasure, but – lucky for you – one that we're willing to share.
More Information:
* A car that drives itself: Extreme Tech
Photo credits: Will Martin (Phoenix auditorium), Phoenix Cinema (Picturedrome  in 1912)
Have you experienced the Phoenix? Let us know! 
@Groupon_UK
#grouponguide
 #london ____ Check out our deals for
cinema tickets in London
.
BY: Janis Curry
Click here to see more articles by Janis...Thanks to her two boisterous rascals, Janis is the expert on glitter glue, stick collecting, rainy days out with kids, and which family movies have the most deliciously despicable baddies. Her website ReallyKidFriendly.com has been nominated for 9 awards, and with good reason – you'll find 10,000 local events and activities every month, honest reviews by real mums and dads, film previews, prize draws and the best handpicked stories from around the web. Janis can normally be spotted in North London trying (and failing) to outsmart her kids. Say hello: @kidfriendly_uk Click here to see more articles by Janis.