Pubs in Glasgow - Best for Craft Beers
BY: Emma Mykytyn |
25 Aug 2014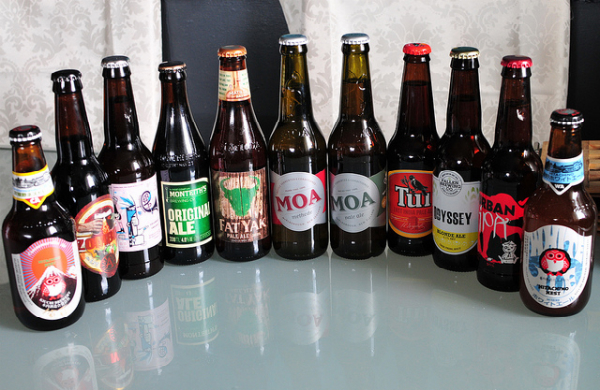 Beer is certainly one thing you can't do without in Glasgow, whether it's the new fangled "craft beer" or the traditional cask stuff. I forced myself out to try some places to see who had a good selection of beer on sale – it was a really hard project!
Drygate Brewing Co
New kid on the block, Drygate Brewing Co is the brainchild of Williams Bros. Brewing and Tennents. Don't let your prejudice of plain old lager and "Super T" get in the way and get yourself down to their amazing venue. It boasts a beer garden, food such as spreadable chorizo, a hall that can house exhibitions and gigs as well as the most modern interior around. Their new brews include Bearface Lager - hoppier than your usual lager, Gladeye IPA – very very hoppy, and Outaspace Apple ale - most of us ladies liked this one, not as sweet as a cider but not too beery. A good one for the summer. There's over 20 beers on tap, and 2/3rd pint schooners to stop you from drinking too much (perhaps!)
85 Drygate, Glasgow, G4 OUT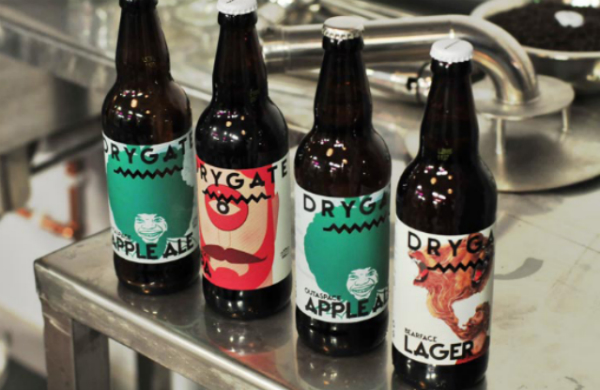 Blackfriars
One of the original places for beer in Glasgow, and still serving lots of great beers on draught and in the fridge. Blackfriars usually have five pumps on rotation so you are sure to find something that tickles your fancy, and if not it's sure to change soon as the clientele empty the barrels.
36 Bell St, Glasgow G1 1LG
Inn Deep
Operated by Williams Bros., this bar has mostly craft beer on tap with Williams Bros. beers being a speciality (no surprise there!). Specials such as Triple Joker by Williams is always a favourite. Maisel's Weisse is also on tap here. Inn Deep do rotating specials so keep an eye on their Facebook/Twitter.
445 Great Western Rd, Glasgow G12 8HH
Allison Arms
Famous for its "Beer Fridge" which has been there for four or maybe even five years now! A fridge full of German beer in this traditional style pub was a bit of a quirk, but soon this knowledge was passed around the beer drinking community. It's completely non-hipstery so you'll not need to get your flat cap out here to look good.
720 Pollokshaws Rd, Glasgow, G41 2AD
I love the new Drygate with the beers and modern décor as well as the food (by the people behind The Vintage in Leith), but Allison Arms sneaks to the top due to its non-hipness. It's a real bar with the best fridge in the world.
Do you agree with the list? Love your beer? Let us know at @GrouponGuide_UK
Related Reads
My Goodness - Best Guinness in Glasgow
Best Pubs in Glasgow for a Traditional Scottish Welcome
Find a deal for bars in Glasgow.
BY: Emma Mykytyn
Emma is a freelance writer living in Glasgow. Loving all things food, she started her own blog, Food and Drink Glasgow, to record her dining experiences in and around Glasgow. The blog showcases the best of Glasgow as well as Edinburgh and some choice picks of Europe. With the top spot on Urbanspoon for Glasgow as well as a BBC Good Food Show Blogger spell under her belt, there's not much she hasn't tasted.