GROUPON GUIDE TO MANCHESTER
Pre-loved and Upcycled - Interiors with a Difference
BY: Jess Hardiman |
9 Jun 2014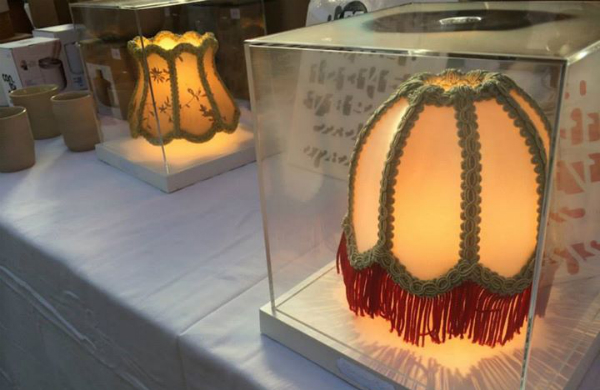 It wasn't long ago that the flat-pack attitude to interior design revolutionised our way of life, but as the novelty wears off there are some of us that want for more. If you're not after a Trådklöver rug, a Klippan pouffe or a Skogaby armchair, you can try dipping into Manchester's thriving vintage scene for some alternative, one-of-a-kind pieces.
For a city-centre hit, check out Oldham Street's Ryan Vintage, which in addition to its endless racks of eclectic vintage clothing also boasts an impressive selection of furniture, artwork and trinkets. In this treasure trove of goodies you'll come across giant, elaborate mirrors, kooky framed art, unusual music memorabilia and beautiful armchairs worn down from years of rears.
Altrincham Market
Another great way to find unique bits and bobs for your home is to hit the markets, of which Manchester has ample supply. Altrincham Market recently announced it would be opening weekly, with a themed collective of traders for each designated Sunday of the month. This means that every third Sunday we can now get a regular fix of vintage fashion and furniture, including stalls selling all manner of upcycled, recycled, reclaimed and remodelled pieces.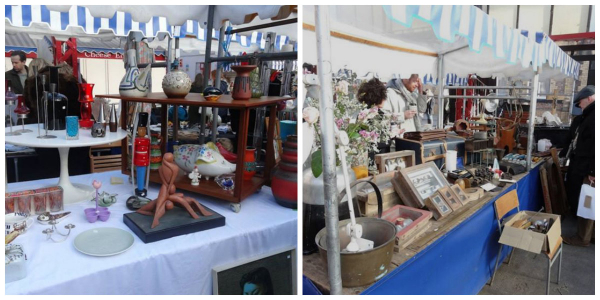 The Whim Wham Cafe
Similarly, The Whim Wham Café offers up pre-loved brilliance through its monthly vintage emporium, with traders in vintage home ware and collectables set up alongside a well-stocked bar specialising in gin-based tipples.
Mac Vintage
If you're not afraid to widen the search field, there's plenty on offer in Manchester's surrounds. Hop on a train to Macclesfield to visit Mac Vintage, a glorious little independent store serving up some of the finest vintage pieces including 1950s-era kitchen cabinets and brown leather sofas from the 1970s. You can also check out their Facebook page for regular updates of their stock, but be quick because, as a small business, these guys only deal with exceptional one-off pieces that have been lovingly selected. Once they're gone, they're gone, so be sure to snap 'em up.
Furniture Warehouse
Arguably, the best hidden gem is the Furniture Warehouse on Upper Chorlton Road, which misleads with its rather dodgy, shabby exterior that resembles nothing more than a scrap yard. Inside you'll be inundated by second-hand furniture that is just begging for a new lease of life, including the bulkier items that elsewhere would cost a fortune – think retro dressing tables for as little as £12.
So put down the screwdriver and ridiculously complicated instruction booklet, and trade in your flat-pack furniture for something completely unique, charming and scene-stealing, which also comes with an entire history of its own.
Photo credits - with permission from Altrincham Market
Where do you get your vintage homeware in #Manchester? Tweet us! @Groupon_UK #grouponguide
____
Check out our deals for shopping in Manchester.
BY: Jess Hardiman
A strong believer in both a flick of liquid eyeliner and a sturdy beehive, Jess Hardiman loves to find her style inspiration from unlikely places – whether it's classic French cinema of the 60s or just anyone who can resuscitate lifeless hair. In 2013 she was awarded 'Magazine Journalist of the Year' at the Manchester Student Media Awards, and these days you'll find her over at listings website Manchester Wire or her own blog, where she also enthuses about anything from Woody Allen to a glass of sherry.