Celebrate Good Times Come on! The Best Restaurants in Belfast for a Celebration
BY: John Ferris |
23 Jun 2014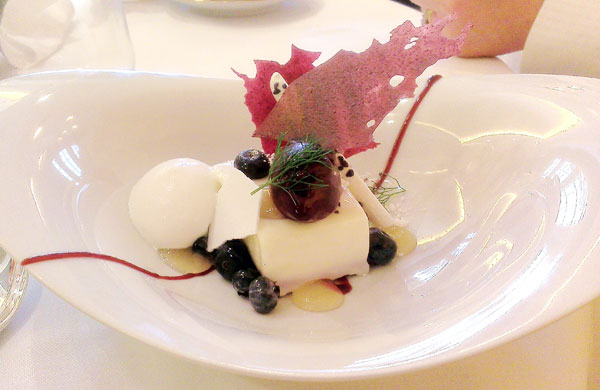 Celebrate good times, come on. Cool and the Gang had the right idea - celebrate and then celebrate 31 more times (well that's how many utterances of the word is sang in that catchy tune*).
Celebration dinners, whether they're for a birthday, anniversary or any number of reasons can be a tricky affair. Those who don't often eat out in 'fine dining' restaurants can feel put off by an appearance of stuffiness. But don't be put off, because you'd only be missing out on some of the most spectacular food that the city has to offer. Here's a handful of the best Belfast restaurants that spring to mind when celebratory dining is mentioned.
Deane's
Deane's in Howard Street is so good that I can still taste a starter of pork belly and scallops, that along with a spiced salad, once astounded my senses. I've high hopes for the new Eipic restaurant and Billecart Champagne Bar by Michael Deane just a few doors away.
Deane's, Howard Street Belfast (02890) 331134
Saphyre
Kris Turnbull's Saphyre, opened in a former Presbyterian Church, has an interior that uses the existing features wonderfully, including the part stained glass windows that brighten up the small area where you're seated before dinner.
The food is attempting to match the elegance of the dining room and pushes a boundary or two. The 'Ulster Fry' is a modern take on a classic breakfast dish that boasts a slow-cooked egg with potato bread espuma (that's a foam to you and me) as well as thin slices of black pudding and truffle.
There's also a fair amount of old school dishes that remain classics for a reason. But, for anyone with a sweet tooth, there can be no other way forward than to try the desserts at Saphyre. Monto Mansour is pushing out some of the most technically crafted, beautiful and darn-well stunning desserts that you'll get in this country.
Saphyre Restaurant, 135 Lisburn Road (028) 90688606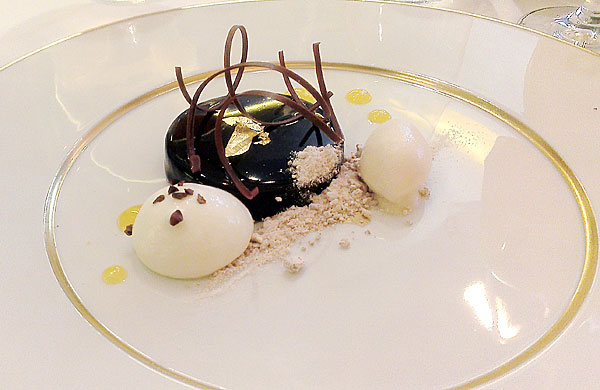 The Merchant Hotel
The Great Room at the Merchant Hotel oozes opulence. Walking up the steps to the building that used to be a bank wows every time - it never fails to make me smile. The red high-backed chairs, the attention to detail everywhere in the room and that stunning chandelier that hangs from the high ceiling is nothing short of stunning. The food is spectacular too. I've had many a memorable meal from a perfect steak with Café de Paris butter to the desserts that come from the same kitchen that sends out their famous afternoon tea - it's well worth a try.
It may not be the cheapest option in the city with some starters coming in at over the £10 mark, but you certainly get what you pay for. Add in the fact that the hotel also houses a cocktail bar that was voted the World's Best Hotel Bar in 2009 and you've got all you need under one roof for a special occasion.
Merchant Hotel, 16 Skipper Street (028) 9023 4888
Celebrate good times, come on! Head down to any of these restaurants to have a good time tonight.
* Count the number of times the word 'celebrate' is mentioned in this Cool and the Gang song
____
Check out our restaurant deals in Belfast.
BY: John Ferris
John was a journalist for over 15 years and previously the editor of a Belfast-based newspaper. Co-founder of one of Ireland's most influential food and drinks websites, Forked.ie, he's a long-time judge of various food and drink awards in Ireland and writes primarily for Forked.ie. He also occasionally writes about food for Hospitality Review NI, Belfast Telegraph, the Guardian and makes the odd appearance on u105's Lunchtime Bistro show with Carolyn Stewart. You'll find him on Twitter @foodbelfast