GROUPON GUIDE TO MANCHESTER
Restaurants in Manchester - Best for Al Fresco Dining
BY: Shaun Barnes |
20 Oct 2014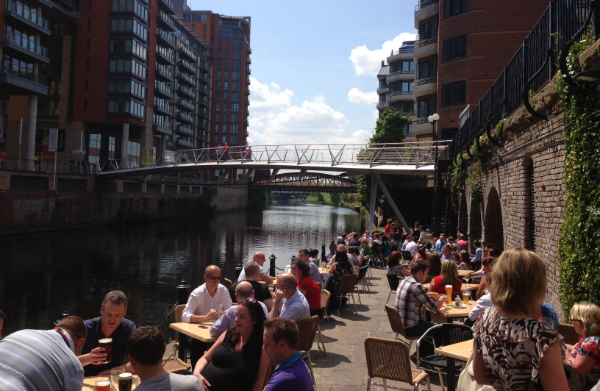 Manchester is undoubtedly a fantastic city in many ways but unfortunately good weather isn't one of them. When a good day finally arrives it's often a case of if you blink you might miss it, so it pays to know where best to take advantage of the sun.
For a city better known for gloomy, rainy days than blue skies and bright sunshine there are a surprising number of restaurants offering alfresco dining and an even greater number of beer gardens and bars with terraces for outdoor drinking.
When the sun does come out the people of Manchester generally flock to three main areas: Castlefield, Spinningfields and Deansgate Locks.
Castlefield
Castlefield is an inner city conversation area and perhaps the most picturesque in the city. With restaurants and bars providing outdoors seating and stunning views across the Bridgewater Canal. The most popular being Dukes 92, an informal bar with a great grill menu and Albert's Shed who serve quality British produce with a hint of Italian.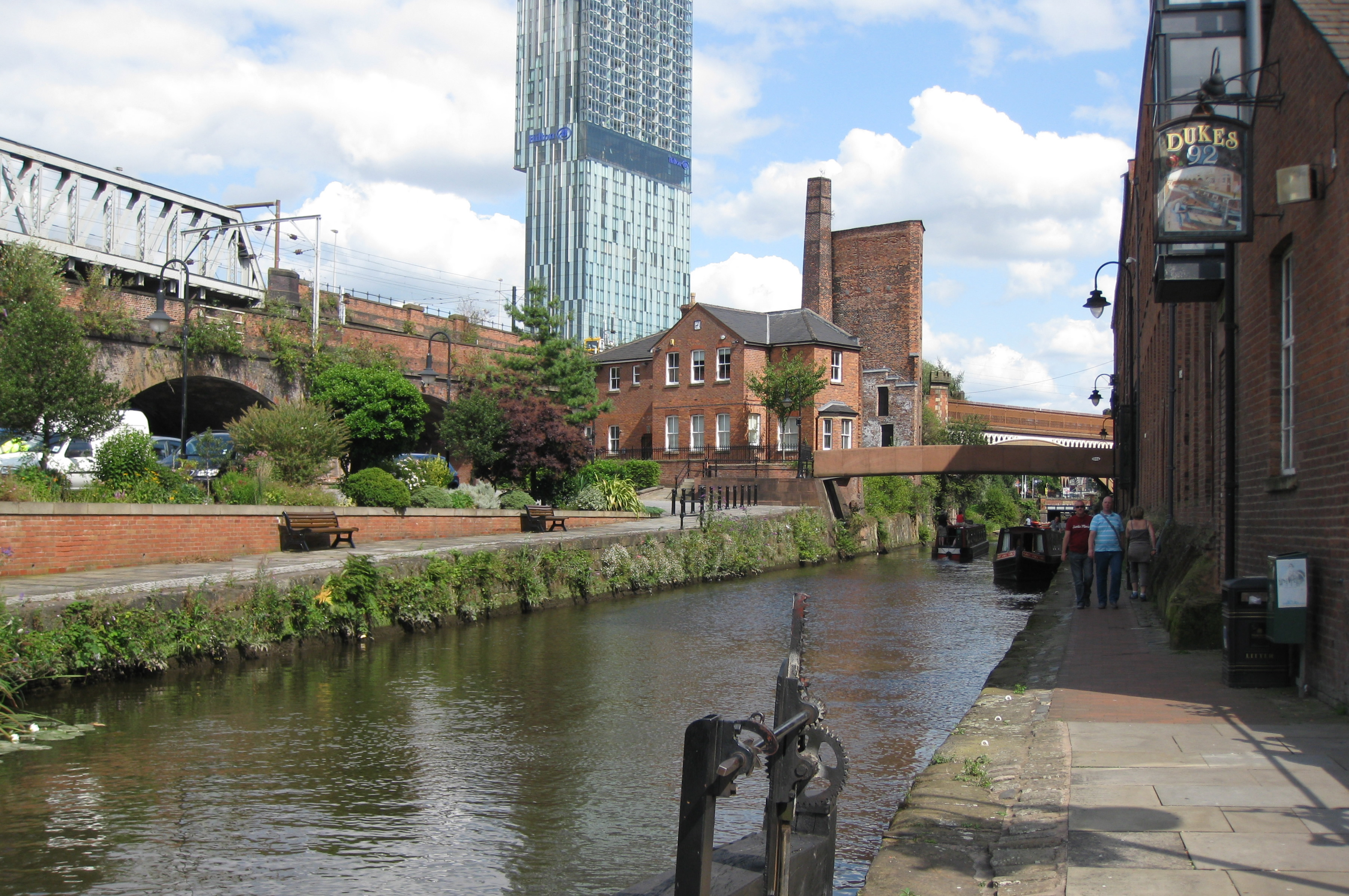 Spinningfields
In recent years Spinningfield's popularity has increased, particularly in summer as it was seemingly designed with sun seekers in mind. Most of the restaurants have at least some outdoor eating space while drinkers are even better catered for. The best food can be found at swanky Grand Pacific where you can enjoy modern Australian/Pan-Asian food from their stylish outdoor garden or classic seasonal dishes including excellent steaks on the terrace at Restaurant Bar & Grill.
For beer lovers there's The Oast House, purpose built but modeled on an old fashioned country pub offering a selection of cask ales in one of the biggest and best beer gardens around. While the newly opened The Lawn Club serve beautiful summer cocktails with food from David Gale, previously executive chef at the Deansgate Hilton hotel. It not only features a retractable roof but also provides almost unlimited outdoor seating by way of deck chairs on the green lawns of Hardman Square.
Deansgate Locks
Deansgate Locks may not be the same high standard from a culinary point of view but there are few better places to catch the sunshine than canal-side outside one of the bars impressive arches. Such as Lock 91, located in a beautiful 19th Century lock keepers cottage.
Even better than a canal view is a river view as offered by the River Bar & Grill restaurant at The Lowry Hotel and the newly reopened Mark Addy who both sit on the banks of the River Irwell. The Mark Addy's terrace is one of the best suntraps in town and a perfect place to relax, while the River Bar & Grill offers stunning food from their charcoal grill to match the view.
Other notable sun spots around the city include Sinclair's Oyster Bar on Shambles Square, near Manchester Cathedral, plush Indian restaurant Zouk and the vastly underrated tiny sun-drenched 'terrace' outside SoLita in the Northern Quarter, complete with view of the nearby multi-story car park.
Related Reads
Dining Out On A Diet In Manchester
Manchester Says Move Over McDonalds
____
Find a deal for restaurants in Manchester.
BY: Shaun Barnes
Shaun is a self-confessed food geek. He thinks about food most of the day and may be addicted to dining out. In the couple of years that he's been writing about his experiences he's reviewed over 150 restaurants, the majority of which are in Manchester and the North West area. But his ever growing list of places to visit is just as long.