Review of Airbnb Belfast
BY: Jeff Meredith |
2 Sep 2014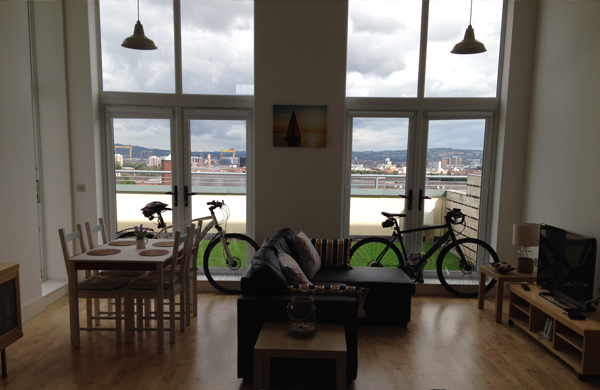 Have you ever thought about experiencing your own city as a tourist? Spending a day as a tourist in Belfast can be fun and enlightening but to get a proper experience you have to stay over in a hotel, or alternatively, if you're feeling the need for a home from home experience, you could try out Airbnb Belfast. I recently discovered Airbnb and it has opened up a whole new world of accommodation options for me.
So what is Airbnb? It's a new online accommodation resource that gives homeowners the opportunity to rent out their spare rooms to guests. There's a worldwide network of accommodation with Airbnb and Belfast doesn't disappoint with a great selection to choose from.
My Airbnb Belfast Accommodation
For my home from home experience, a pair of penthouse apartments just outside city centre (about 20 minutes walk) caught my attention. They are just up the hill from Crumlin Road Gaol and are set within a private gated development. The owners have two apartments, one is the spare bedroom in their home and the other is a standalone apartment next door. I selected the apartment next door for my first Airbnb experience because I wasn't quite ready to stay in someone's spare room.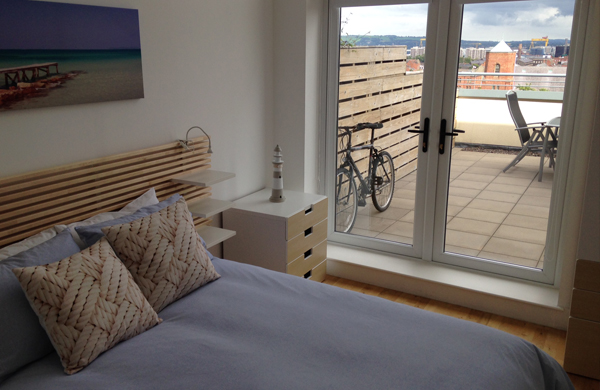 When I got the lift up to the fifth floor, I couldn't help but notice that it was a Northern Ireland voice giving me instructions in the lift - a very rare thing!
Inside the apartment, the space was modern with high vaulted ceilings and lots of patio doors onto the roof terrace. The apartment is open plan with a fully fitted kitchen, big screen TV and a comfortable seating area overlooking the city and featured a nautical theme throughout. While I was there I had access to their own private roof terrace jacuzzi with stunning views over Belfast and out towards the Mourne Mountains and Belfast Lough. The view really blew me away, it's sensational!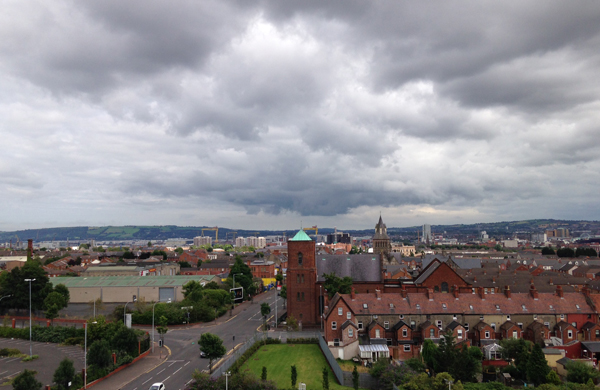 My Airbnb Hosts
The apartment owners offered me a complimentary tour of the city centre area on arrival. They have an extensive knowledge of the city and loved recommending their personal favourite things to do in Belfast. They also had bicycles available for hire. Bicycles are the perfect way to explore Belfast because it's so compact and the city centre is reasonably flat, apart from the hill to the apartments.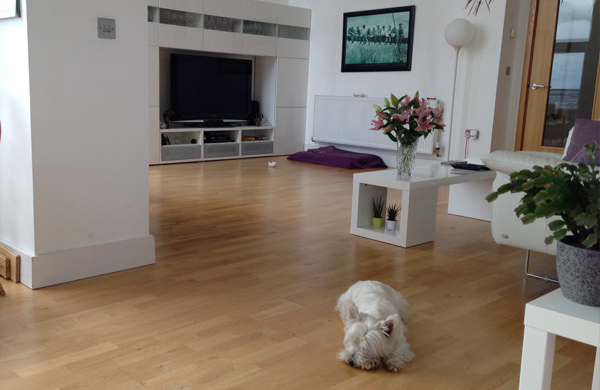 So Would I Recommend Airbnb?
Definitely - it allowed me to experience Belfast like never before and it was a more personal experience than staying in a hotel. Maybe I should have stayed in the spare room of the hosts' apartment, that way I would have had the full Airbnb experience, but I'll save that for next time.
Related Articles
Crumlin Road Gaol - A Tour of the Crum
The Best Belfast Tours - Discover Belfast by Boat, Bus, Bike and Belly
____
If you decide to try Belfast as a tourist, pick up a deal for a Belfast attraction.
BY: Jeff Meredith
Jeff Meredith runs popular Belfast blog, BelfastTimes.co.uk. He describes his blog as an online magazine for the city and covers fashion, restaurants, theatre, events and launches in the greater Belfast area. Jeff can be found on his blog, Facebook and Twitter promoting, plugging and reviewing the best things happening in and around the city of Belfast.