Romantic Restaurants in Manchester for Date Night
BY: Shaun Barnes |
3 Feb 2015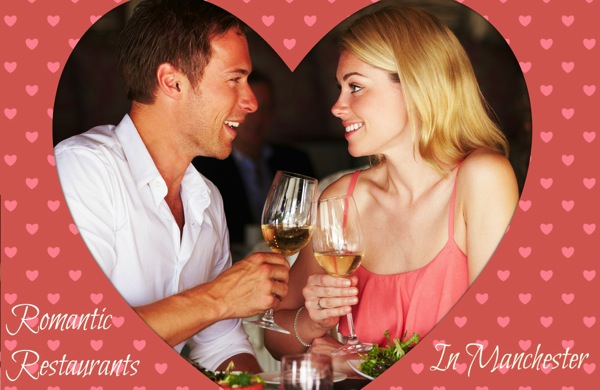 Whilst Manchester is a great city with many iconic landmarks it can't quite match the likes of Barcelona, Paris or Venice when it comes to idyllic romantic locations. The Beetham Tower is certainly no Eiffel Tower but there are still a few options just perfect for a romantic date. Whether it's food and service fit for royalty, classy cocktail and wine bars or romantic views there is something for everybody to give any partner a night to remember.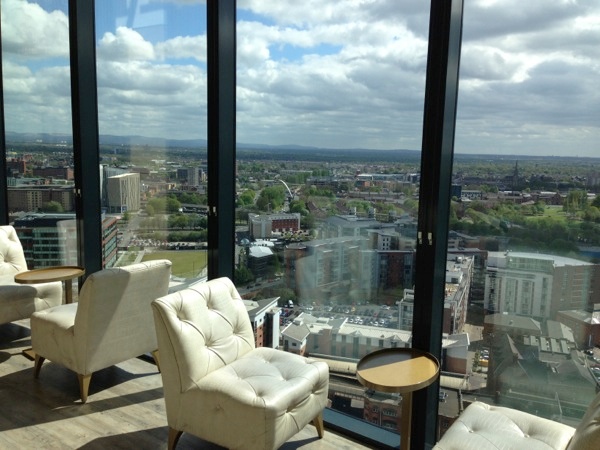 Champagne and Cocktails
Champagne and cocktails are inherently romantic but the romance level can be further increased with the right setting. Epernay Champagne Bar in the Great Northern Tower describe themselves as 'Manchester's best kept secret' and it's difficult to disagree. Stepping inside you feel a world away from the Deansgate location. With low-level lighting, jazz music, fabulous cocktails and a huge selection of vintage champagne it's the perfect venue for an intimate and sophisticated date. Also on Deansgate, Cloud 23 not only serves some of the best cocktails in the city but its views from the twenty-third floor of the Hilton hotel are unrivalled.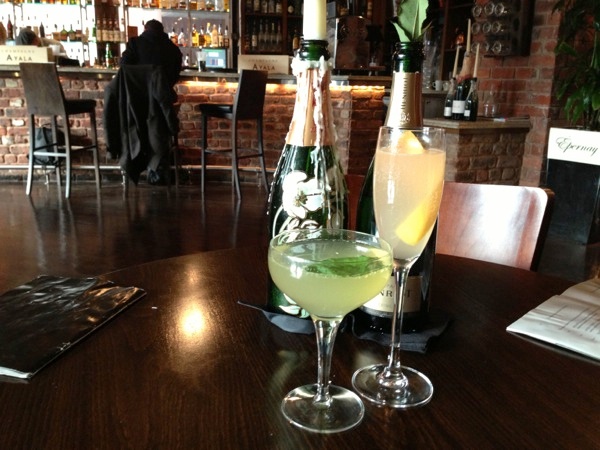 Some of the most intriguing and experimental cocktail creations can be found at Elixir who have gone the extra mile to ensure your date is a success. Their 'Boxtail' is a unique gift for someone special; a gift wrapped, boxed DIY Chocolate & Lavender Martini! While their 'Elixir of Love' is a potent mix of sensual ingredients designed to enhance the laws of attraction, it's said to "make the one who takes it love the one who gave it".
Something Different
For something a little different consider the vastly underrated Dusk til Pawn, which may look like an old fashioned pawn shop from the outside but inside is one of the trendiest bars with probably the best cocktails in Manchester.
Or the quirky Whim Wham Café, a vintage gin saloon with a unique glamour and style.
Special Occasions
For special occasions look no further than The French or Manchester House with exquisite food and silver service to match. The French is located within the iconic Midland Hotel and its magnificent dining room is sure to impress. Manchester House's building may be less impressive but it has wonderful views of the city from its stylish 12th floor bar to compensate.
Or if it's sophisticated but a little less flash you're looking for try 63 Degrees, Montpellier's or Damson MediaCity. Each offers classy French style cuisine, service with finesse and an ambience just perfect for a romantic date.
The most romantic dining spot in the city though is also in the Midland Hotel at Mr Coopers House and Garden. The entire 'house and garden' themed interior is lovely, particularly the garden area, which features a real tree and one of the most unique and romantic tables in Manchester. An ambient-lit wooden gazebo, which offers an intimate and private dining setting that just can't be found anywhere else.
Related Reads
Cocktails Manchester - Where is the Best Negroni?
Why Not Try a Manchester Supper Club
New Restaurants Manchester - New Places to Try!
____
Find a great deal for restaurants in Manchester.
BY: Shaun Barnes
Shaun is a self-confessed food geek. He thinks about food most of the day and may be addicted to dining out. In the couple of years that he's been writing about his experiences he's reviewed over 150 restaurants, the majority of which are in Manchester and the North West area. But his ever growing list of places to visit is just as long.