A Local's Guide to Shoe Shopping in London
BY: Jen Riley |
15 Jun 2014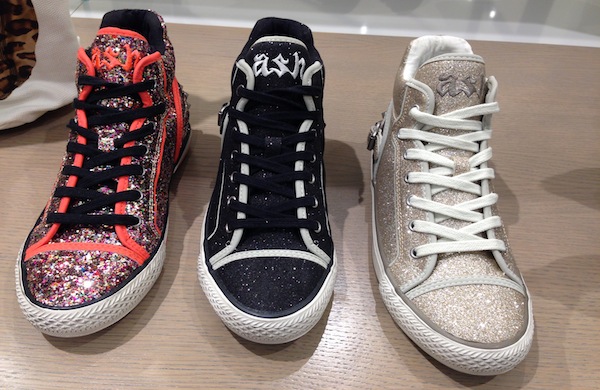 London really is one of the best places to shop in the world, but along with having the biggest selection, comes the biggest confusion over where to find that certain item you're looking for. So this post is a whistle-stop guide to shopping for shoes in the big smoke.
For kids shoes:
When shopping for kids shoes you need somewhere convenient and quick so your best bet is to head to one of the big Westfield shopping malls at either side of the city. My personal pick would always be Westfield London in Shepherds Bush - it's big, but always quieter than the Westfield Stratford alternative. Plus even when it is busy, it never feels crowded. It has all the usual benefits of a shopping centre with food courts, ample parking and play areas that you can take the younger kids to if they get fed up. As for shops, there's the Russell & Bromley Kids store or the always reliable Clarks. Next is also a decent option for kids shoes that don't cost too much but good quality for your kid's growing feet.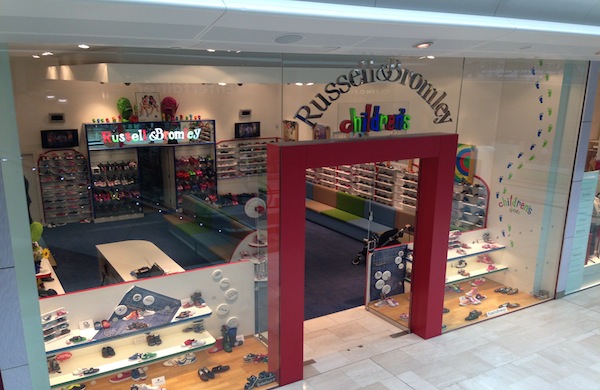 For quirky shoes:
When it comes to quirky or fashionable shoes there is one place you need to visit and that's United Nude - there's a store at the bottom end of Regent Street, close to Piccadilly Circus and it's filled with the most amazingly bizarre shoe selection you will find. From the works of art that are the Zaha Hadid for United Nude (think layers of metal with no heel and a bit of an optical illusion for where the foot actually goes) to the 'Lo Res' collection which basically look like pixelated versions of shoes with all sorts of blunt angles and shiny surfaces. This is the place to get shoes that will start a conversation or two. There are also some safer options if you want something a little unusual that doesn't cause head-turning, with the Fold Hi boots in everything from black to rainbow patterns.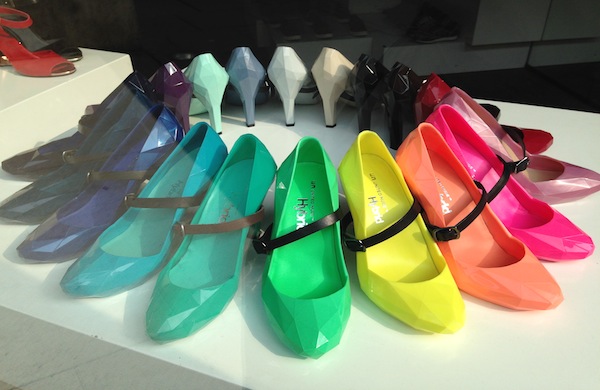 For choice:
When it comes to choice there are two main options to head to in London - the new Selfridges Shoe Department or the slightly lesser known House of Fraser Shoe Department that takes over an entire basement of the Oxford Street Flagship store. The main deciding factor between the two is if you're looking for the higher end labels (think Choo and Louboutin…) or more accessible but still premium designers that you can find at House of Fraser. There is of course a mix of the two on sale at both, but in general Selfridges is the haunt for label hunters and House of Fraser has all the selection but a few more realistic price points than the former. If visiting House of Fraser, my top choices of concessions to head for would be Ash for classic boots and funky trainers or Ugg (hear me out) where the selection here shows they're a brand that goes well beyond the chunky boot design they're known for.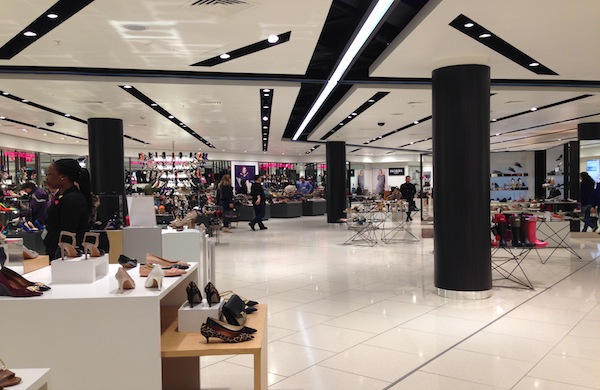 Of course this isn't the be-all and end all of shoe shopping in London, that would need a full shopping bible more than a blog post! But it is a little digestible guide to use as a starting point. Happy shoe shopping!
____
Check out our shoe shopping deals in London.
BY: Jen Riley
Jen is the writer behind the London-based beauty blog, A Beauty Junkie in London. The blog was started back in 2009 and is exactly what it says - all about a beauty junkie who can't get enough of all things girly...and lives and works in London. Jen is equally as enthusiastic about many other things in life - including macaroni cheese, her two house rabbits, finding the perfect striped top or pair of ankle boots...and other slightly less shallow pursuits. Jen can also be found on Twitter and Instagram @beautyjunkieldn where she mainly shares insightful tweets or photos about lipgloss or what she had for lunch.