Glasgow Markets - Best Independant Markets
BY: Lisa Marie Ferla |
18 Apr 2014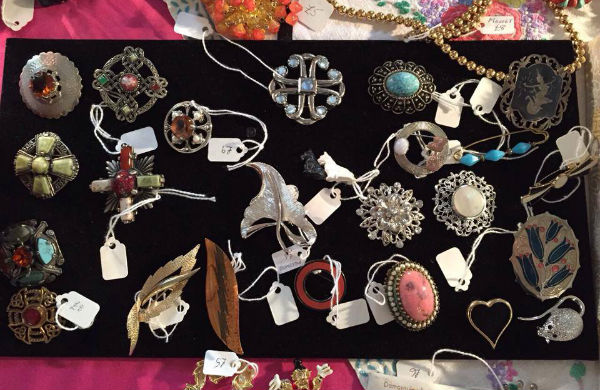 Being at the quirky/vintage end of the scale when it comes to style, I'm always on the lookout for places that are a little bit different where I can shop. Luckily, Glasgow is home to plenty of trendy and offbeat boutiques - but even these tend to stock the more established brands. If what you're after is something truly one-of-a-kind, you're better keeping an eye out for one of the city's regular craft and vintage fairs. With something on somewhere in the city at least once a month, there are plenty of Glasgow markets to pick up some gorgeous, handmade bargains. Everything from knitted superheroes to sweetie-themed jewellery - plus repurposed, genuine vintage homeware - is here.
Granny Would Be Proud
One of the originals and best, Granny Would Be Proud began in 2009 as a pop-up vintage and retro-themed fair and has now blossomed into a roughly fortnightly West End institution. Taking place in the kitschy surroundings of the Hillhead Bookclub means you can relax over brunch and a reasonably-priced cocktail downstairs before heading to the balcony to rifle through 25 stalls from a repertoire of over 80 fashion designers, jewellery makers, artisan soap makers and bakers. A great one to visit in the summer, when clothing and jewellery stalls often spill out onto the sunny street.
Hillhead Bookclub, 17 Vinicombe Street Selected Sundays, 12pm - 5pm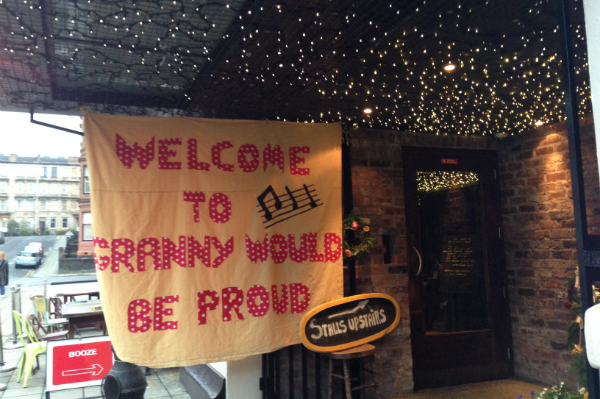 Little Birds Market
Dating back to 2011, Little Birds is a little newer - but its city centre destination means it has become an independent oasis just off the High Street. You'll find Little Birds in the first and second floor ballrooms at Sloans, one of Glasgow's oldest bars and restaurants, on the second Sunday of every month, while the venue's own 'Mrs Sloans' Cake Salon' runs throughout the day serving retro afternoon teas and brunches. If two floors of shopping isn't enough for you, step outside and you'll find some more established local artisans lining the lane as part of Sloans' Market every Saturday and Sunday.
Sloans, 62 Argyll Arcade Monthly, 12pm - 5pm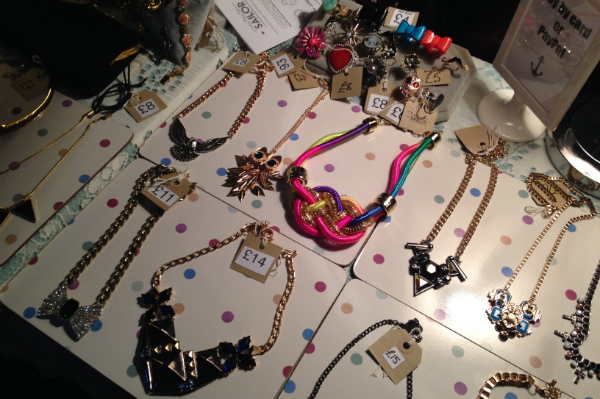 Afternoon Twee
Unlike some of the other fairs, the excellently-named Afternoon Twee doesn't really have a fixed abode - instead, you'll find them popping up regularly across the West End, Partick and Shawlands. Indeed, Afternoon Twee is the up and coming Southside's only vintage fair. Again you'll find jewellery, arts and crafts, homeware and vintage crockery - and usually live music and home baking too.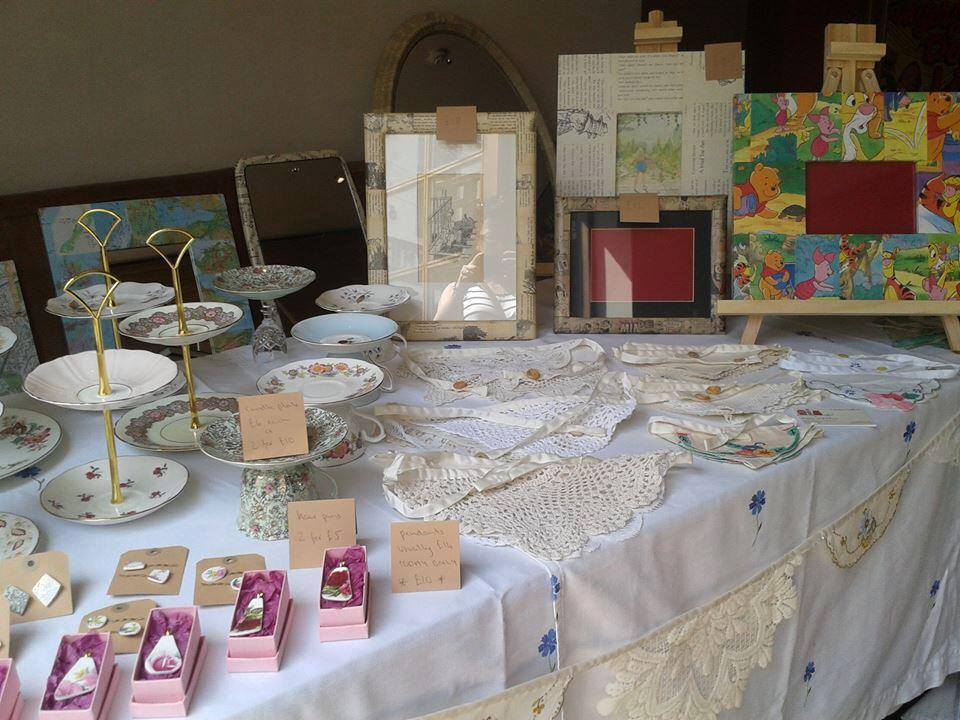 Image Credit: Afternoon Twee
Merchant Square Weekend Craft & Design Fair
The traders who set up every weekend in the prestigious Merchant Square tend to be less kitschy than those at the vintage fairs - and have prices to match - but the venue's weekend market is a fantastic throwback to when the 19th century courtyard was home to traders and merchants throughout the year rather than just trendy bars and restaurants. Here you'll find artwork and photography, handmade soaps and candles, jewellery and even baby clothes.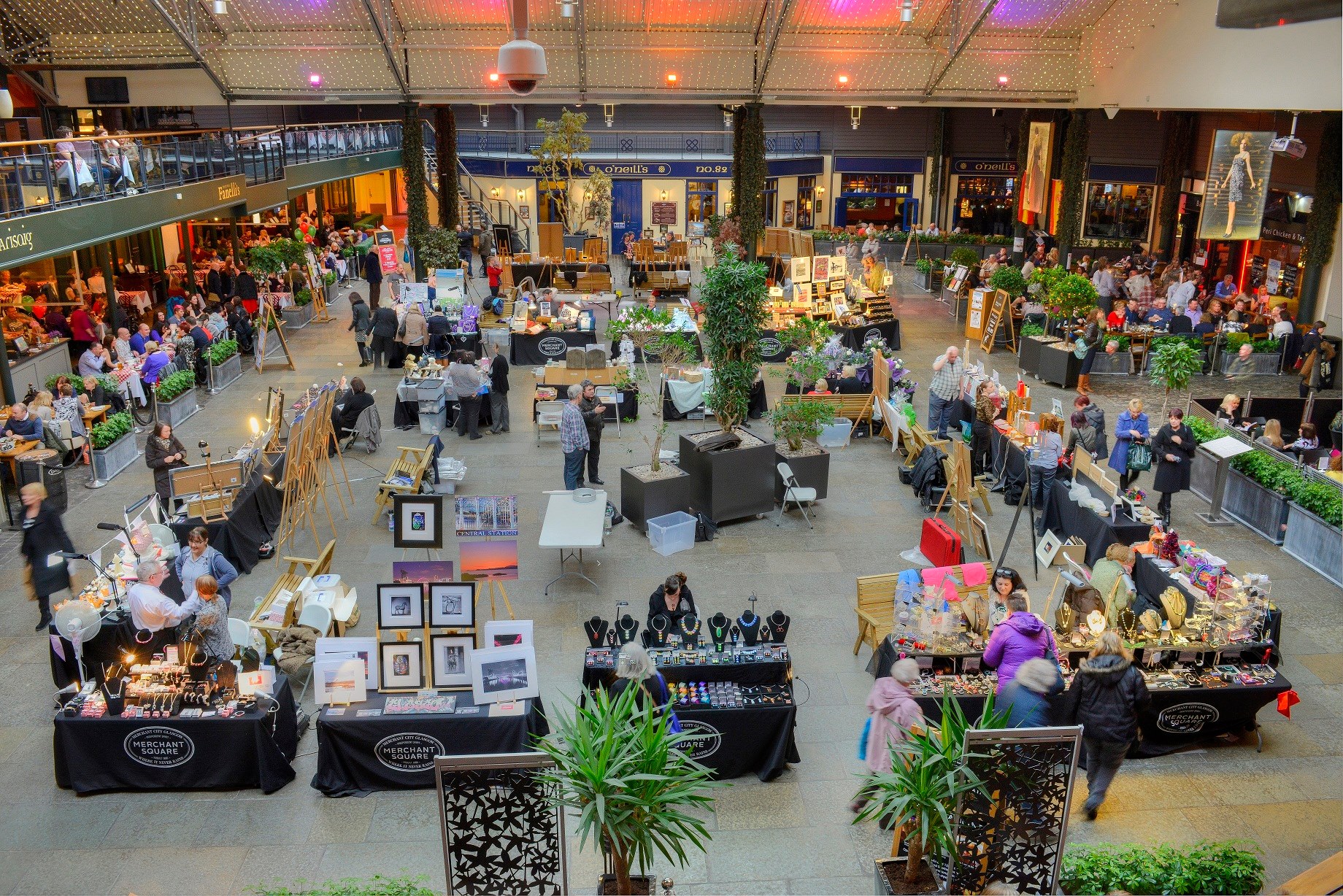 Image Credit: Merchant Square
Merchant Square, 71 Albion Street Saturdays, 11am - 6pm, Sundays, 12pm - 6pm
Queen's Park Farmers' Market
The Queen's Park Farmers' Market isn't one for vintage finds, but it's just as much a Glasgow institution - and just as supportive of local merchants - as anything you'll find above. Pop along early for a wide range of fantastically fresh meats, cheeses, fruits and vegetables all grown or produced locally.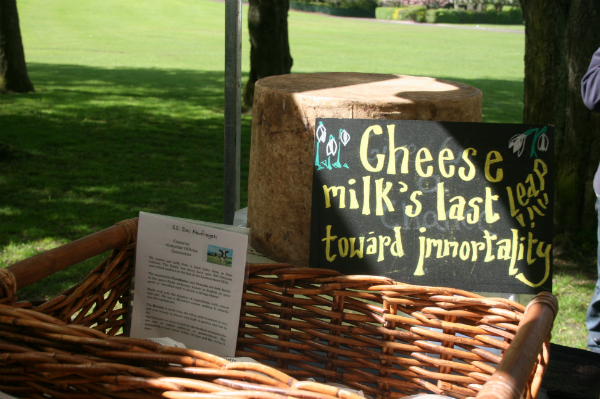 Queen's Park (off Victoria Road entrance) 1st and 3rd Saturday of every month, 10am - 2pm.
Have we missed any more great Glasgow markets? Tweet us! @GrouponGuide_UK
Cover Image Credit: Little Birds Market
Related Reads
Best Wedding Dress Shops In Glasgow
Be Kind to Your Skin - Where to Find Natural Beauty Products in Glasgow
Check out all our deals for shopping in Glasgow.
BY: Lisa Marie Ferla
Having started her first 'online journal' in 1999, Lis has been blogging since before there was a word for it - something that The List magazine recognised her for in 2011 when it included Last Year's Girl in its top 10 Scottish websites. When she's not at the day job or freelancing as a music journalist, she blogs about the important things in life: baked goods, Bruce Springsteen and pop-culture-meets-feminism.