3 Belfast Shopping Centres for Out of Town Shopping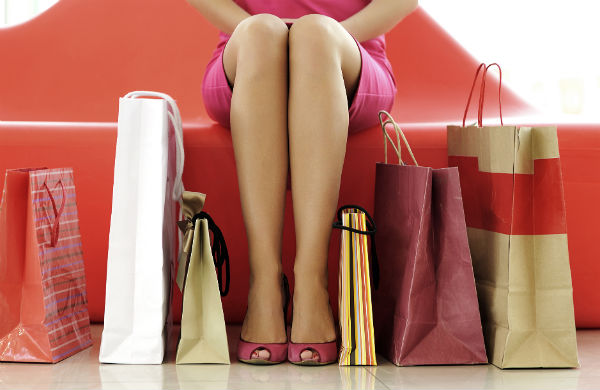 Out of town shopping has never been more popular. As Belfast city centre shopping has evolved - gone are the days when I could scale every shop in one afternoon - people have scattered to the suburbs in search of a more compact, weatherproof experience with free parking. If you're looking for a Belfast shopping centre a little bit out of town, read on for my three favourite destinations, all of which are around 15 minutes drive from the city centre.
Forestside
Located in the South East of the city, Forestside is an enclosed shopping mall with a large (free) car park on three levels (head underground if it's torrential). You'll find the staples: Marks & Spencer, Sainsbury's, Dunnes Stores and Boots as well as many well known High Street names: Monsoon, Warehouse, Oasis, Next and New Look to name a few! You'll also find a butcher, jeweller, hairdresser, optician, phone shops, gift stores and more. Naturally the stores are smaller than their city centre cousins, but certainly not poky and great for a shopping fix (just me?). For those who want to stop a while, there's a large M&S cafe in the central mall and a great little coffee van out the front.
Forestside, Upper Galwally, Belfast (accessible by dual carriageway or upper Ormeau Road)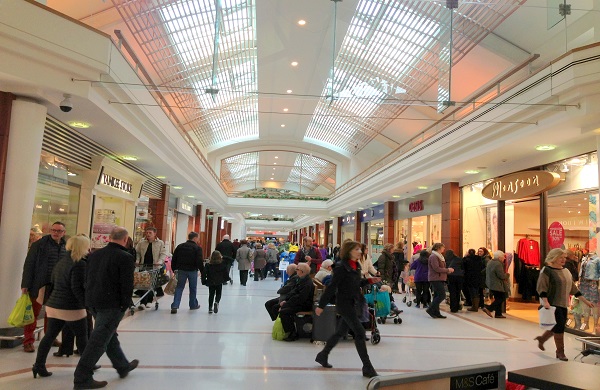 Boucher Road
This is a mega strip of both regular and discount stores with a vast park (free, but be sure to stick to official spaces). I haven't measured, but I'd say it's around 300m long and all stores have separate entrances - this isn't a mall. I was initially drawn there for its large TK Maxx, but new stores pop up all the time, including many city centre favourites such as Next, Boots, River Island and New Look . There's also a Starbucks... it needs more cafes in my opinion as this is a spot where you could easily spend an entire day. Mind you, Lisburn Road, aka Cafe Central, isn't far away.
Boucher Retail Park, Boucher Crescent, Belfast
Abbey Centre
I'd imagine that people who live at this end of town rarely cross the city centre shopping threshold as this sprawling shopping mecca has it covered. Originally the site of Abbey Centre shopping mall, various other shopping hubs have built up (literally) around it. As I type, it's been announced that Abbey Centre and the surrounding retail hub have been given the green light to extend by up to 10,000 square metres. Here you'll find 70 stores, including BHS, Primark, Dunnes, Poundland and a large food court - all serviced with free parking. In the adjacent shopping area is my old favourite, TK Maxx, Matalan, Mothercare and more. Directly behind Abbey Centre, you'll find a large stand alone M&S, with food court, clothing, beauty hall and cafe.
Abbey Centre, Longwood Road, Newtownabbey (accessible from Belfast via the M2)
Personally speaking, I'm drawn to these Belfast shopping centres for two reasons: 1. it's raining and 2. I just can't face the city centre sprawl. Although these stores are all physically further from me than the city centre, I often find that getting there and navigating them is quicker and easier than heading into town - and of course the free parking is a huge bonus. For me they will never replace the buzz of city centre shopping, but I enjoy having the option of the distinct advantages that they offer.
Related Articles
Beauty Buzz - Hidden Spots to Buy Beauty Products in Belfast
Where to Shop for Wedding Outfits in Belfast
Fashion Tour of Belfast City Centre
____
Check out our Belfast shopping deals.
BY: Nic
Nic is a Belfast beauty blogger, freelance writer and mum, with a penchant for Chanel lipstick, shopping & strong coffee. As editor of Strawberry Blonde Beauty, she helps steer women through the beautysphere with reviews, tips and the lowdown on the latest releases. Nic loves exploring Belfast's thriving cultural scene and agrees with Dorothy that there's no place like home.